Agency
PTAD plans contributory social health insurance scheme for pensioners
January 10, 20181.4K views0 comments
The Pension Transitional Arrangement Directorate (PTAD), managers of the Federal Government's defined benefit scheme, has announced plans to initiate a contributory social health insurance scheme for pensioners under its mandate in the country.
Sharon Ikeazor, PTAD's executive secretary, according to the News Agency of Nigeria (NAN), disclosed this in a document seen by the agency Tuesday.
Ikeazor said the contributory scheme would be a social protection programme for the pensioners, that the scheme would allow pensioners to make stratified contributions commensurate with their earnings into a single fund pool that would be used to guarantee them access to defined health services.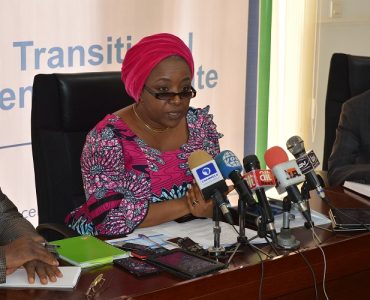 Equally, the pensioners would also be entitled to drug refills for chronic diseases, eye care services and focused geriatric services.
She explained that the plan to initiate the scheme was hinged on the constraint to accessing health services, which revolved around out of pocket payment for health services and its impact on household funds.
"This impact can be even more marked among pensioners, who relatively have a higher demand for health services and typically small earnings from their pensions," she said.
---
---
According to her, health services to the pensioners within the scheme will be domiciled at primary and secondary health centres in the locality of the pensioners.
She said the initiative would further strengthen the ability of pensioners to access the services without the added constraint of high transportation costs to access services from centres in the major cities.
She explained that the health insurance programme would also task the service delivery centres with the verification of pensioners within the political ward or local government areas every quarter, as a condition for continuing the services.
"In essence, this health insurance programme will allow the pensioners gain more mileage from their meagre pensions, through a pooled health financing mechanism, whilst improving ease of verification of life for PTAD.
" This is a worthy legacy programme to complement the strengthened digital registration and database of pensioners."
She posited that given the national guidelines, and to facilitate implementation, beneficiaries of contributory health insurance scheme would require dedicated methods of identification linked to a central database that facilitated record keeping and easy identification by health service providers.
She expressed hopes that the private sector and retailers in the health sector would key into the proposed initiative.