Frontpage
PwC blockchain report highlights regulation as biggest threat to adoption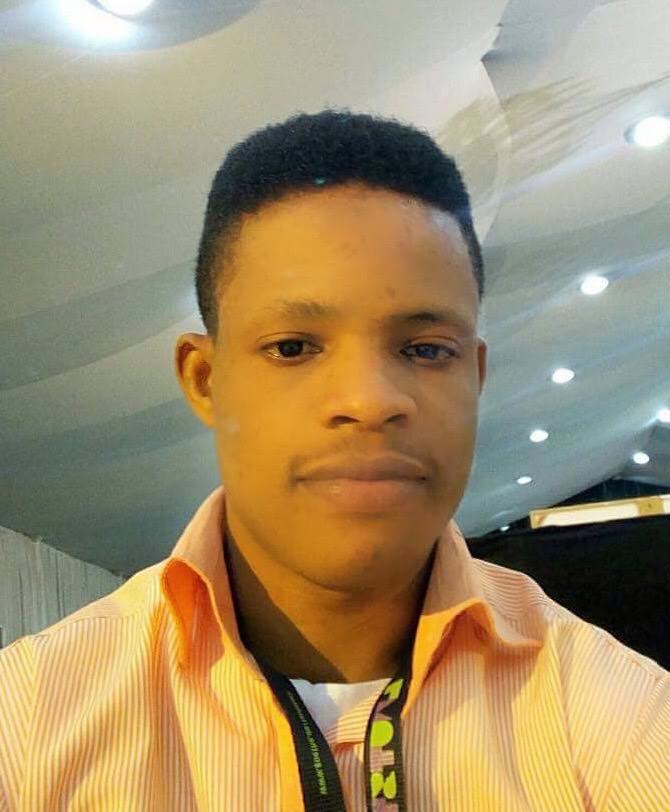 Justice Godfrey Okamgba is  Businessamlive Reporter.
You can contact him on justice.okamgba@businessamlive.com with stories and commentary.
September 3, 20181.2K views0 comments
PwC, a "Big Four" auditing firm, recently published research, which found that a majority of the respondents cited regulatory uncertainty and a lack of trust as the "biggest barrier" to blockchain technology adoption.
The company surveyed over 600 executives from 15 countries – including the U.S., India, China, Africa and Sweden – 45 percent termed regulation as the most significant hurdle to adoption of blockchain technology, while only 14 percent of respondents have no involvement in blockchain technology.
Steve Davies, a blockchain consultant at PwC, stated: "Businesses tell us that they don't want to be left behind by blockchain, even if at this early stage of its development, concerns on trust and regulation remain."
Davies added that blockchain technology is "trustless" in nature, but companies "confront trust at nearly every turn."
Davies noted blockchain technology presents a considerable ecosystem for companies and is unlike an "IT project," meaning it involves put down rules, robust regulations, globally-accepted standards and perennial flexibility toward regulatory decisions.
The report also stated that 84 percent of companies have either a "live" blockchain project or experiment underway.
The study also found that 30 percent of respondents believe China is set to dominate blockchain development over the next five years, with only 18 percent backing the U.S.
Meanwhile, four out of five executives confirmed blockchain projects were underway at their organizations, with 15 percent of respondents having "live" networks up and running. Thirty-two percent of the firms are still developing their blockchain products, while 10 percent are running pilot models and 7 percent have "paused" research and development.
PwC cited a Gartner report forecasting a $3 trillion market value of blockchain business by 2030, with the survey recognizing ICOs and asset tokenization as a significant feature of the technology's future.
Survey results are understandably dominated by finance and fintech service companies, with 46 percent respondents calling it the "leading" sector in the coming years. Other identified disruptors were healthcare, industrial manufacturing, and energy.
The study also identified four "key areas" for startups and large organizations looking to integrate a blockchain-based framework into their business. These include making the business case, building an ecosystem, concentrating on user-centric design and navigating regulatory uncertainty.
According to Davies, "A well-designed blockchain doesn't just cut out intermediaries, it reduces costs and increases speed, transparency, and traceability for many business processes. The benefits can be compelling if organizations understand what their endgame is in using the technology, and match that to their design."
Stakeholders converge on Abuja to discuss the convergence of blockchain, AI
Top government decision makers, industry regulators, entrepreneurs, enthusiasts, developers, chief technical officers, students, and investors will converge on Abuja to discuss how the convergence of blockchain and Artificial Intelligence will add to the prosperity of the Nigerian economy.
According to Chuta Chimezie, Africa's regional director, Paxful Incorporated, it is going to be the first edition of "Abuja Blockchain & AI Round-Table: Beyond Cryptocurrencies," which is scheduled to hold from the 19th -20th of October, 2018 in Abuja,
Chimezie told business a.m. that the conference should live up to its billing as it will feature a melding of the AI and blockchain communities in Nigeria and across the world, exploring the possibilities at the intersection of two technologies.
He said the first ever blockchain and AI conference will feature panels encompassing some of the world's top experts moving the two technologies forward.
Chimezie said the conference will bring together business leaders, government and regulatory agencies, data practitioners, AI and blockchain tech pioneers who are applying artificial intelligence to solve today's problems and creating tomorrow's opportunities, while leveraging available tools, to create entirely new values.
"Our goal at Abuja Blockchain & AI Round-Table is to provide a common framework for thinking about what the convergence of blockchain and AI means to Nigeria's economic prosperity agenda.
We aim to bridge the knowledge gap by providing government functionaries, decision-makers, professionals and practitioners with the resources they need to make key business-shaping decisions in a rapidly changing world," said Chimezie.
He said blockchain and AI are the two extreme sides of modern technology spectrum – one fostering centralized intelligence on close data platforms, the other promoting decentralized applications in an open-data environment. "How can we leverage these innovative technologies to foster decentralization and democratization of value among our people?"
Chimezie said Artificial intelligence has the ability to leverage a variety of datasets- including images, text, audio, video, structured data, unstructured data, and more; while blockchain has at its core, the security and distribution of database in an uncensorable environment.
The extent to which these two technologies can be applied in solving common African problems are only limited by our imaginations, he said.
According to Chimezie, with this kind of conference built to fit the business minded individual practical use-case driven with insights could be applied almost immediately.
The conference promises to showcase a remarkable list of leading voices in the artificial intelligence and blockchain communities across the globe, with a spotlight on local startups already building out solutions in the ecosystem.
"We also expect decision-makers from leading financial services companies who are seeking to improve their business using AI and Blockchain Technology to be in attendance," Chimezie said.