Markets
Rallies on MTN, WAPCO, 13 others drive equities value to N12.477trn
May 18, 2020464 views0 comments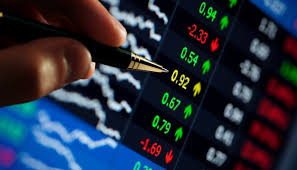 By Omobayo Azeez
Investors interest in the stocks of MTN Nigeria, WAPCO Plc and 13 other stocks has jacked up equities market capitalization at the Nigerian Stock Exchange (NSE) to hit N12.477 trillion.
The advancers of the day also include some Tier 1 bank stocks whose positive performance on Monday contributed to N3b billion profit to avail the market a positive opening for a new week.
Thus, the All-Share Index (ASI) advanced by 0.29 per cent to 23,941.75 basis points. Accordingly, Month-to-Date (MtD) gain increased to 4.0 per cent, as Year-to-Date (YtD) losses moderated to -10.8 per cent.
The session also recorded improved participation as total volume of trades increased, relative to the previous session, by 49.5 per cent to 331.00 million units, valued at N2.93 billion and exchanged in 5,544 deals.
According to the NSE trading data, the gainers of the day were led, in order of appearance, by Okomu Oil Palm Plc, gaining N5.5 to close at N60.55 per share.
Other gainers include MTN Nigeria, Unilever, WAPCO and Glaxosmith which advanced by N1.50, N1, N0.65 and 0.45 to close at N111, N13.70, N11.35 and N6.80 per share respectively.
On the flip side, the decliners' chart was topped by Guinness with N0.50 loss to close at N17 per share followed by Maybaker which slid by N0.12 to close at N3 per share.
Other decliners include ETI, Fidelity Bank and First Bank of Nigeria Holdings, depreciating by N0.10, N0.06 and N0.05 to close at N4.90, N1.74 and N4.90 per share in that order.
Meanwhile, Access Bank was the most traded stock by volume at 83.56 million units while Zenith Bank was the most traded stock by value at NGN842.87 million.
Analysing by sectors, the consumer goods index shed -1.4 per cent, insurance index slipped by -1.1 per cent and oil and gas index depreciated by -0.1 per cent, while the industrial goods and banking indices fell by -1.8 per cent and banking -0.3 per cent respectively.