Oyeleye
Rancorous drumbeats over Nile Dam (2)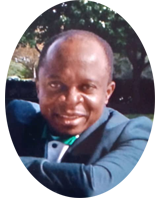 Dr. Oyeleye, a consultant, journalist and policy analyst, can be reached via:
oyeson2@yahoo.co.uk
Twitter: @OlukayodeOyele1
July 13, 2020376 views0 comments
SEARCH FOR THE ELUSIVE PEACE between Egypt, Ethiopia and Sudan continued penultimate weekend. The meeting, convened on Friday that week at the instance of the African Union (AU) as the current AU chair, was meant to achieve a semblance of rapprochement; a sort of compromise between Egypt, Sudan, and Ethiopia on the protracted disagreements over the Blue Nile dam, notably the Grand Ethiopian Renaissance Dam (GERD). News about the meeting, which could be described as a mini-summit, indicated that nothing new has been achieved, as of Wednesday last week – the sixth day of negotiations. While the final reports are being awaited, the sticking point still remains: the dam's filling and operation. In what looks like a zero-sum game between Egypt and Ethiopia, it remains to be seen how the AU will succeed where other intermediaries have failed. The efforts of Russia, the United States (US) and the World Bank to persuade Ethiopia to sign up to a document agreed with Egypt in February, were anything but successful.
This time, however, it is rational to be hopeful that the AU may do things differently, thereby achieving results that hitherto eluded earlier arbitrators. The technical and legal committee, involving Egypt, Sudan, Ethiopia and members of the AU's Assembly Bureau, expected to be established for the purpose of articulating a legal agreement on the filling and operation of GERD, may well achieve what the US, Russia and the United Nations (UN) have failed to accomplish, namely: bringing the three countries into amicable agreement, preventing an outbreak of hostilities, ending the stalemate and giving Ethiopia the nod to proceed with filling the dam without any acrimony. Ethiopia's purported continued insistence on technical and legal grounds is allegedly narrowing the chances of reaching a settlement, as the points in dispute form what Egypt considers as the backbone for an agreement.
A brief assessment of the situation is worthwhile. Of all the countries depending on the Nile, Egypt is the most arid, and obtains about 90 per cent of its water from the Nile. It is already experiencing water scarcity and is worried that its growing population of 100 million people might become more vulnerable. The White Nile flowing through South Sudan and the Blue Nile coming from Ethiopia – contributing 80 per cent of the Nile water going downstream – form a confluence at Khartoum. Their ultimate volume depends on climatic conditions. It implies that Egypt's demand for sustaining the flow of a fixed volume of water downstream irrespective of weather and rainfall pattern could mean the Nile Dam would function sub-optimally in periods of prolonged droughts to Ethiopia's disadvantage. The subsisting 1959 agreement allocates 55 billion of the total 84 billion cubic metres of water to Egypt and 18 billion to Sudan. The agreement also gives the two countries a veto over any upstream development. Although Egypt and Sudan are abiding by that agreement, Ethiopia fears that the harsh prospects of being in a quandary if it succumbs, and so has therefore never acceded to that agreement. In 2010, the protracted negotiations between the other countries that share the Nile water broke down when Egypt and Sudan walked out of the Entebbe Agreement.
Whether Sudan's continued insistence on maintaining a neutral stance in the negotiations between Egypt and Ethiopia the GERD is helping or hindering the prospect of finding a resolution to the crisis remains to be seen as Sudan tries not to upset Egypt or estrange Ethiopia. But its recent leaning towards Egypt is betrayed by its insistence on the conclusions of negotiations before the dam commences operation. The sharing of water among and between countries will remain a fact of life. This will make greater demands on the affected countries in spite of dwindling water supply occasioned by climate events, particularly in Africa. This places heavy responsibilities on countries and regional organisations to manage resources as well as relationships equitably to the benefit of all stakeholders. Water crosses natural, societal and political domains and frontiers at different spatial, temporal, jurisdictional and institutional scales with far-reaching implications. Diplomatic issues on water therefore become inevitable.
On the Nile, GERD therefore offers an interesting case study. Water diplomacy, a think tank, argued that many water management problems stem from competition, interconnection, and feedback among natural and societal processes within a political domain. Broadly, water diplomacy, involves using water as a tool for conducting international relations, bilaterally or multilaterally. A new Water Diplomacy Framework (WDF) has been proposed. All stakeholders need to be involved at every decision-making step, including problem framing and formulation, with the recognition of heavy investments in experimentation and monitoring for adaptive management as well as the need for collaborative problem solving. Under the Negotiation Theory, the Mutual Gains Approach (MGA) to value creation, multiparty negotiation keyed to coalitional behaviour and mediation have been proposed for informal problem-solving. At the Second Arab Water Forum, held in Cairo, on November 20 to 23, 2011, a technical paper was presented on Water Diplomacy as a Tool for Enhancing Water Peace and Sustainability in the Arab Region under a theme described as "Sustainable and Fair Solutions for the Trans-boundary Rivers and Groundwater Aquifers."
A clear recognition of the importance of efficient water management and good water governance practices is necessary now. Climate change, hydrological cycles and shared risks in trans-boundary basins need to be better communicated so that policy makers and diplomats engaged in cross-boundary negotiations over shared waters would be better acquainted with the need to create joint understanding among stakeholders sharing a freshwater resource.  The case of Nile Dam and disagreements between Ethiopia, Egypt and Sudan should therefore not be treated in isolation as over 40 per cent of the world's population relies on freshwater from rivers that are shared by two or more countries. Stockholm International Water Institute (SIWI) in Sweden regrets the absence of cooperative management frameworks in more than 60 per cent of the world's river basins. It notes also that "increased water stress resulting from climate change processes, mounting environmental pressures, expanding economies, growing populations, and unsustainable consumption practices are increasing strain on the world's shared water resources. Many of the most affected regions are also, in parallel, impacted by political tensions, armed violence, and internal water mismanagement."
Climate change is already generating social tensions, conflicts and migrations in Africa as the receding of waters are worsening the difficulties in areas already at risk. Demographic pressures, human activities, mismanagement of the remaining water resources and climate change are pointing in the direction of a massive environmental disaster. The two main sources of hydroelectric power on the Zambezi River – the Kariba Dam, which provides power to Zambia and Zimbabwe, and the Cahora Bassa Dam in Mozambique, which provides power to Mozambique and South Africa – are facing a challenging time now. The river, flowing through the eight countries Zambezi Basin countries, including Angola, Botswana, Malawi, Mozambique, Namibia, Tanzania, Zambia and Zimbabwe urgently need help. The Zambezi Watercourse Commission (ZAMCOM), a major river basin organisation in Africa, was established in 2014 as an inter-governmental organisation that brings together the eight Riparian states that share the Zambezi River Basin. The objective is "to promote the equitable and reasonable utilisation of the water resources of the Zambezi Watercourse as well as the efficient management and sustainable development thereof."
An older Lake Chad Basin Commission (LCBC, or CBLT in French), an inter-governmental organisation created in 1964 by the four countries bordering Lake Chad: Cameroon, Chad, Niger and Nigeria, has expanded its membership lately, with the Central Africa Republic joining in 1996, Libya in 2008 and observer status granted to Sudan, Egypt, the Republic of Congo and the Democratic Republic of Congo. The commission's tasks involve the regulation and control the use of water and other natural resources in the basin and to initiate, promote, and coordinate natural resource development projects and research. The LCBC, with operational base in N'Djamena in Chad, is Africa's oldest river or lake-basin organisation. Experiences in recent years have shown that climate issues in the basin area have been showing a harsh impact on the million people whose means of livelihood heavily depends on Lake Chad. It also strongly threatens peace and security in the region, and the resulting poverty and unemployment is pushing people to leave. Those overseeing the Nile Basin will obviously not like to see such experiences.
On a broader note, the AU is faced with this onerous task of ensuring that the negative experiences on Lake Chad Basin don't become a continent-wide predicament. On an institutional note, an Africa-wide Commission to manage trans-national water bodies and river basins in all ramifications and relating to water bodies and potential conflicts that may arise in the process of use should be an integral part of the AU's strategies henceforth. A thorough review of earlier feasibility studies, an elaborate risk assessment and analysis, covering political, social, economic and environmental factors need to be done urgently and their outcomes should be utilised to inform policy interventions. Social protection, with emphasis on food and environmental stewardship should be top priorities, to safeguard the vulnerable. It is not pessimism to expect outbreak of insurgency and militancy in the Nile Basin anytime soon as a result of crisis that may erupt on account of water use. This could create more social and economic problems than any development GERD may generate for Ethiopia or any other neighbouring country. A new legal framework may need to be agreed upon and, in the process of doing that, GERD's completion may wait. This is because trans-boundary presence of water and aquatic resources has implications for food production through irrigation, climate stability, social security, domestic and industrial water use, peace, food and nutrition security, employment, as well as electricity supply.
It is time to move power supplies away from state monopolies and private oligopolies in Africa and expand the GERD talks to include alternative uses and sources of energy. Africa in general and Ethiopia in particular need to partner with the International Energy Agency (IEA) for an expanded scope of energy options. De-silting the Nile by dredging towards the delta area will provide more depths to allow a greater use for water transportation as an additional benefit. External financiers need to be wary of supporting projects that could link them with negative social and environmental impacts. Ethiopians' immense contribution in financing the GERD notwithstanding, imminent negative social impacts of the dam needs to be avoided. The AU has a huge leading role to play here. It is hoped that the GERD's impasse will be resolved amicably sooner than later and Africa will be able to prevent any outbreak of sub-regional skirmishes that could arise as a result of tussles on a trans-national river.