Oyeleye
Re-assessing Africa's relevance in global affairs under climate change (2)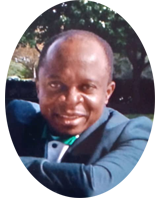 Dr. Oyeleye, a consultant, journalist and policy analyst, can be reached via:
oyeson2@yahoo.co.uk
Twitter: @OlukayodeOyele1
May 31, 2021201 views0 comments
SEISMIC CHANGES ARE taking place in the DR Congo right now. These changes take various forms – of political, social, economic and environmental significance. Infrequent, but high impact, climate event is taking a toll on DR Congo right now. Just days ago, part of Goma, a major Eastern city in the country adjacent to the border between DR Congo and Rwanda border was engulfed by hot, molten lava erupting from a nearby Mount Nyiragongo Volcano. Although accurate figures of mortalities may not be immediately or ever determined, it has been estimated that no fewer than 30 people have died as the river of lava swept through 17 villages, leaving death and destruction in its trail.
The volcanic eruption that has displaced a significant population of people from Goma and, according to UN estimates, has rendered 20,000 homeless and 40 people missing, has been complicated by earthquakes and tremors which further heighten people's fears of more to come, especially the fears of second volcanic eruption as more buildings could be razed down and more lives jeopardised.  Reports of major earthquakes vary between 4.7 and 5.3 magnitude, with the latter particularly recorded by the Rwandan Seismic Monitor as the largest of over 100 tremors that have followed the eruption on penultimate Saturday of Congo's Mount Nyiragongo volcano, considered as one of the world's most active and dangerous.
A mass migration of people has since followed, with many people fleeing across the border into nearby Rwanda, about 21 kilometres away, seeking refuge and safety. Another form of humanitarian crisis has thus just emerged in the same unstable region of North Kivu, infamous for its many and recurrent armed conflicts. It has been estimated that 134 armed groups were active in North and South Kivu as of 2018, a situation that ordinarily hinders meaningful or rewarding social and economic activities in a country so well endowed with much-sought-after mineral resources but with a predominantly poor population. While the spill over effects of insecurity triggered by the armed groups have affected nearby Rwanda and Uganda to varying degrees, the full impacts of the recent volcano and earthquakes on those same countries are yet to be determined.
It was very likely that the extent of fatalities has been minimised, but the regional observatory stationed in Goma to monitor the Mount Nyiragongo volcano had reportedly not been working for several months. So, the residents of Goma and adjoining villages were not availed of any early warning. In essence, the citizens and inhabitants of DR Congo have been going through a lot of hardships and need urgent positive interventions. The political landscape of DR Congo has also been undergoing a tectonic shift in recent times and could bring about major realignments in social and economic policies and – by extension – foreign relations. About a week ago, President Félix Tshisekedi reportedly took a bold step by tackling China, insisting that all prior investment and exploitative agreements with the country will be reviewed.
China has indeed been unfairly exploiting the DR Congo for a while, but that may soon be coming close to an end as DR Congo now appears poised to operate henceforth from the position of strength and seeks to renegotiate deals with China on cobalt mining.  China has undoubtedly built its green economy ambition on the back of a pliant DR Congo, but all that may be changing as the latter seems to be waking up, realising the need to take back much of what it has earlier given away in ignorance. According to the South China Morning Post (SCMP), China's cobalt mines are in spotlight as DRC seeks to renegotiate deals. SCMP reported that President Tshisekedi told the Congolese people that 'it is time for the country to readjust its contracts with miners to seal win-win partnerships.' Tshisekedi was quoted as saying he wants to review a number of deals struck with foreign mining companies in a move that could have an impact on China's ambitions to become the world's leading manufacturer of electric cars.
The DR Cong, a Central African nation, is regarded as the world's biggest producer of cobalt, an essential component in the batteries used to power electric vehicles and appliances such as smartphones, tablets and laptops. Tshisekedi, by his bold intervention, appears to be swimming against the political tides as he "believes his predecessors in Kinshasa signed lopsided contracts with mining companies that denied the Congolese people – many of whom live in poverty – their fair share of benefits from the sale of their nation's minerals, and he wants to renegotiate them," according to SCMP. From a report credited to Tshisekedi, foreign investors "come with empty pockets and leave billionaires." Whether or not he would be able to match his words with actions remain to be seen. But, going by the early signals, he seems to be following the examples of John Magufuli, an immediate past President of Tanzania, who was decisive in dealing with foreign mining magnates and limiting their undue influence and advantage over local counterparts.
Magufuli became controversial for his pro-Tanzania, pro-Africa and anti-foreigner domination policies rooted in patriotic zeal. For instance, in August 2016, he announced a ban on the export of metallic mineral concentrates. His announcement was a sweeping one, intended to end years of deception by foreign miners. One of them was the London-listed Acacia Ltd, Tanzania's largest gold miner, later accused in March 2017 of flouting the president's ban. Acacia Ltd was found to have been operating for 17 years under false pretences, insisting that the heaps of earth containing metallic ore sent annually to Asia and Europe for smelting, had a low commercial value. Magufuli ordered the seizure of more than 250 of its containers at the port of Dar es Salaam as well as investigation of their activities by two separate teams – one on contents of the containers and the other on their value. The outcome was shocking as it was alleged that Acacia had under-declared the value of the ore, skewing the amount of tax it had to pay – a charge which Acacia Ltd denied.
The reaction of Magufuli's government was to seek restitution, asking Acacia Ltd to pay a tax bill of $190bn, covering its 17 years of operation in Tanzania. The company's parent company, the Canada-based Barrick Gold, offered to pay the Tanzanian government $300m to resolve outstanding tax claims and would share equally any "economic benefits" from Acacia's operations in Tanzania with the government in future. Followers of Magufuli's government from Western foreign media were most likely to have viewed Magufuli and his government most unfavourably, especially as foreign investors that experienced a disruption from their status quo and business-as-usual approach to operations would – expectedly – have put up some resistance and a fight, particularly in the media space. It was not impossible, therefore that much of the negative foreign publicities against John Magufuli and his government were orchestrated by those feeling the heat of his patriotic but disruptive policies.
Although some commentators and influencers of public opinions have been trying to explain Magufuli's death in the context of his COVID-19 denial, what seems most probable is the conspiracy against Magufuli on his approach to governance and the way it has affected some vested interests locally and internationally, details of which may someday become obvious – and that is an issue that those seeking to have a prosperous Africa must not ignore. It is hoped that Magufuli's successor would take his legacy further and continue on the trajectory he has set for himself in office in the interest of Tanzania. If Tshisekedi has chosen Magufuli's path, then he deserves all the support and encouragement he could get. It is not too clear if the political leaders and heads of governments of many African countries would be positively disposed to Tshisekedi's approach as it will bring about an invidious comparison between him and them and this will expose their corrupt tendencies, their weaknesses and the governance lapses that have mostly kept Africa backwards over the years.
Africa truly needs leaders who would subsume their personal interests, stand up to foreign exploitation of the continent, look at the foreign exploiters straight in the face and put an end to their selfish exploitation of the continent. We have been told repeatedly how Africa's strength lies mostly in commodity exports, most of which are done in the raw, unprocessed forms that attract very little returns while the export destination countries make most of the gains. Leaders that are about to change all of these are welcome. And Tshisekedi is standing up to be counted. Can we say the same about Zambia, Niger, or even Nigeria? What economic logic justifies the export of crude oil and importation of refined oil, for instance, when the same oil was being refined locally before and can still be done locally now? What interests are behind such shoddy, inexplicable and illogical economic reasoning? For how long do Africa's leaders hope to continue to depend on the whims and caprices of the countries that plunder the continent's natural resources for a little higher than nothing?
Now, it is the turn of DR Congo to be in the spotlight and Tshisekedi's decision to renegotiate deals that have impoverished his people needs to be celebrated. For a country with nearly 92 million people experiencing widespread and pervasive poverty, with an estimated 73 per cent living on less than $1.90 a day, Tshisekedi is right on point as one who feels the pulse of his people. Without having to delve into the ugly past of the DR Congo, the present experience is obvious enough to warrant a change of policy direction that Tshisekedi is charting. For those who want to build a global green economy on the back of impoverished countries, Tshisekedi is providing a basis for a rethink. The global green wave, Green New Deal, energy transition, carbon neutral revolution and all those new initiatives on greening the world would have to be looked at differently from Tshisekedi's prism. His country, the DR Congo, which the advocates of preservation of forests as carbon sink like to use as an archetype, is also at the risk of losing much of the forests in the same way the land is being degraded from unfair mining operations in search of minerals to power green energy initiatives. China is also one of the major culprits in the deforestation of the DR Congo for timber, and it is hoped that the advocates of green initiatives would take this into consideration, calling to question the double standards that are fast becoming obvious behind the Utopian green new world that is about to unfold.
Tshisekedi needs not stand alone. His recent visit to the mining town of Kolwezi in Katanga province, hosting about 40 companies – of which 30 companies are Chinese owned – have mining operations, and his statements to the operators during the visit are significant and unequivocal. He told the public it was time to redress the balance. Now that he has made this bold statement: who among other leaders in Africa will stand with Tshisekedi?