Finance
Technology
Reaction trails CBN's freeze order on fintech's bank accounts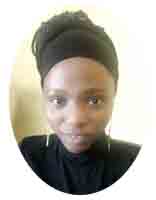 She is a passionate writer whose flair for journalism earned her awards as a campus journalist. Driven by hunger for success, she strives to make the world a better place with insightful, analytical and informative piece around insurance, technology and other sections.
August 24, 2021397 views0 comments
Startups say funds in safe hands and accessible
A diversity of views has continued to trail the decision of the Central Bank of Nigeria (CBN) to freeze the accounts of four  Nigerian fintechs – Trove Finance, Bamboo Systems Technologies, Risevest Technologies and Chaka – for allegedly dealing in foreign exchange without license.
While some parties regard the decision as a welcome development geared towards effectively regulating the fast emerging fintech space in the face of a devaluing domestic currency, others have hit at what they see as a further discouragement of business development in the country.
The CBN, through its counsel, Micheal Kaase Aondoakaa, a senior advocate of Nigeria, had told Justice Ahmed Mohammed of the Federal High Court, Abuja, that the investment companies were playing a part in making the Naira weaker against the United States dollar, because of the foreign exchange deals carried out on their platforms, and called for 15 of their accounts to be blocked for about 180 days.
Based on an affidavit filed by Christiana Gyang, a senior supervisor at the CBN, which shows that the apex bank had reviewed the activities of the fintechs to determine their alleged involvement in illegal foreign exchange (FX) dealings, the CBN accused the online investment startups of carrying out activities beyond those which they were incorporated in violation of Nigeria's trading laws, pointing out that they were operating as asset management companies without obtaining licenses; in addition to utilizing FX sourced from the Nigerian FX market for purchasing foreign bonds/shares in contravention of the CBN circular referenced TED/FEM/FPC/GEN/01/012, dated July 01, 2015.
"Risevest Technologies Limited was incorporated in October 2018 with objects of technological and business consultancy. The shareholders of the company at incorporation were Eke Eleanya Urum and Rise Vest Technologies Limited (USA). Our review revealed that the company consummated its asset management activities through its account 1017556580 with Zenith Bank Plc, which recorded a turnover of 1.97 billion between January 1, 2019 and April 27, 2021.
"Inflows to the account were mainly from retail investors through two Payment Service Solution Providers (PSSPe): Flutterwave (N589 million) and Monnify (N968 million). Outflows from the account were to a PSSP – Paystack (N500 million) and cryptocurrency traders Ike BuyCoins (N110 million) and Beltlum Venture (N350 million). Inquiries on the transactions confirmed that the transfers to Buycoins were for the purchase of cryptocurrency," the apex bank added.
Inferring from this, the regulator  insists that Rise Vest Technologies Limited traded in cryptocurrencies in contravention of the CBN circular referenced BSD/DIR/PUB/LAB/014/001, dated February 5 2021.
Similarly, it added Bamboo, which was incorporated in December 2018 to carry on the business of software design, implementation, development, maintenance and consultancy amongst others. But the startup, according to the apex bank, operates an online investment app. Other affected investment platforms were accused of executing similar functions outside of their jurisdiction.
Meanwhile, some stakeholders in the industry have faulted the decision of the apex bank especially as it is coming at a time when the tech community is outraged over a leaked National Information Technology Development Agency (NITDA) bill seeking to introduce the agency as the sole authority in the Nigerian tech space, thus making it the most powerful tech regulator.
Ade Atobatele, a technology entrepreneur and the founder Gboza Gbosa Technology Limited Nigeria, explained that the development is nothing but putting foreign investments at risk and when investors know that their funds are not safe, they would not want to get involved in the economy.
"This is really a shame and disappointment because several months ago, this same group of companies were shut down by the security exchange. When shutting down a company, you shut down a whole business, that means both the customers and company itself and the staff within the medium of the pandemic.
"I can understand that the CBN may have an issue where the money is coming from. Since they are regulated all that they have to do is to do their research and if the money does not come from a genuine source, then they may have to put the hammer on them.
"One of them got a license recently. I'm sure that the Securities and Exchange Commision, SEC, did a Key Performance Indicator (KPI) of them because they would never give them a license if they are hushpuppy or something like that. From the findings, it has been read that the CBN has been looking at the account of these people because they filed exactly the amount of their outflow and inflow," he said.
He noted that the CBN decision did not display a very good picture, adding that Nigeria, with a population of over 200 million, could leverage on the growth to further broaden the GDP performance as most of these companies are paying taxes.
"Money goes where the customers are going and so a lot of investments are going into places where investors think. Since 2018, all the major growth in GDP across the world has been through intangibles, finance services, and others," Atobatele said.
Meanwhile, amidst the uncertain direction of the ongoing wave, the startups have assured stakeholders that their money is safe and accessible. In its reaction, Bamboo said it was aware of the situation and looking into the matter whilst also assuring stakeholders that their funds are safe. "We are aware of the recent reports about us. Our legal and government relations teams are looking into it but we thought it was important to let you know that your money remains safe and will always be accessible," Bamboo said in a statement to its customers.
Similarly, Risevest noted that  funds will also not be tampered with as it works with the regulator to address all issues. It said, "With regard to the latest news about us and our FX dealings, you can be sure that your investments and funds are safely managed, that funding and withdrawals will continue to be processed as normal, and that all our US operations remain intact.
"We will work with regulators, as we always have to ensure that all issues raised are properly addressed. However, this does not affect our users or their investments, which are managed by regulated third parties in all jurisdictions in which we operate," the company said to assure its customers.