Frontpage
Nigeria's debt growth slows on redemption of $500m eurobonds, stood at N22.43trn in Q3 '18

Nse Anthony-Uko is Abuja editorial lead at business a.m. covering finance, business, economy, federal government economic MDAs and FCT
January 10, 20191.2K views0 comments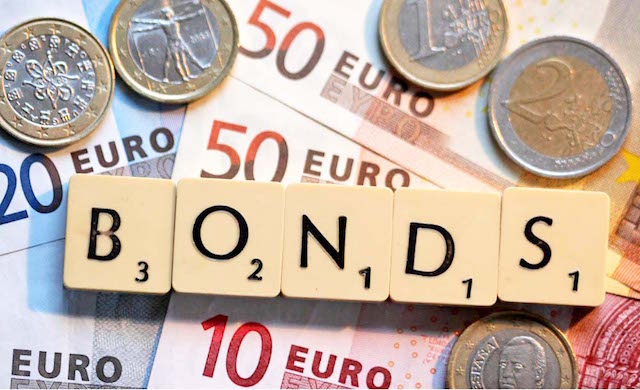 Nigeria's total debt profile grew by 10.5 per cent year on year to N22.43
trillion as at September 30, 2018 from N20.3 trillion a year earlier on
the back of the redemption of the $500m Eurobonds which matured in June
2018, the Debt Management Office has said.
The debt statistics as of September 30, 2018, was only slightly different
from the statistics as of June 30, 2018, which stood at N22.3 trillion, an
indication that borrowing activities slowed during the third quarter of
2018.
The data showed that the share of domestic debt was 70.51 per cent as at
September 30, 2018, compared to 69.83 per cent in June 2018.
On the difference between the debt statistics of the two quarters, the DMO
said, "External debt declined by 2.02 per cent to $21.59bn due largely to
the redemption by Nigeria of a $500m Eurobond which matured on July 12,
2018.
"The Eurobond which was issued for a tenor of five years in 2013 was the
first Eurobond maturity for Nigeria and Nigeria's ability to repay it
seamlessly boosted Nigeria's position as a good credit in the
International Capital Market.
"The domestic debt of the FGN, states and the FCT grew by 1.19 per cent
from N15.63 trillion in June 2018 to N15.8tn in September 2018. This
increase of N185billion was attributed to the FGN (N135billion) and states
and FCT (N50billion)."
It added, "The combination of an increase in the level of domestic debt
and a decrease in the external debt stock resulted in a slight shift in
the portfolio composition.
"This trend is expected to be reversed in Quarter Four 2018 as the new
external borrowing of N849billion (about $2.78billion) provided in the
2018 Appropriation Act is expected to be raised within the quarter."
The current strategy of the Federal Government is to raise external debt
component to 40 per cent and to raise the local debt component to 60 per
cent in order to take advantage of the lower interest rate on foreign
debts.