Martin
Reflections on cultic havoc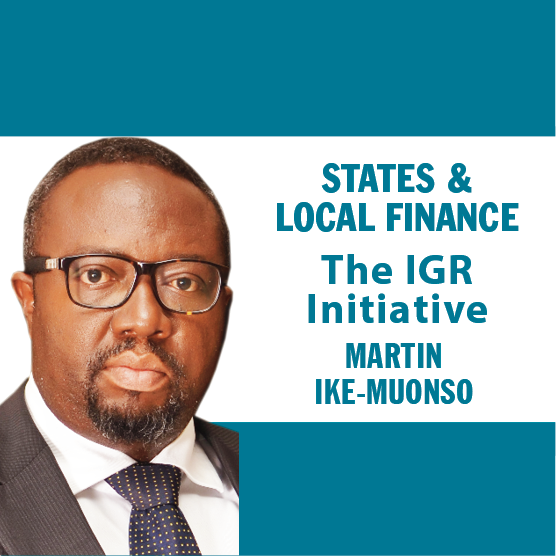 Martin Ike-Muonso, a professor of economics with interest in subnational government IGR growth strategies, is managing director/CEO, ValueFronteira Ltd. He can be reached via email at martinoluba@gmail.com
March 8, 2021464 views0 comments
Cultism has become the norm in our society. It was also never alien to our culture as our history is replete with several religious cults' activities. The African traditional religion maintained several secret activities in which only initiates can be participants. In my community, only initiated males can be part of the Odo religious cults' activities. The cult also maintains a range of unknown secrets to those who do not have membership privilege. Several media reports have also shown that at least seventeen of the country's leading celebrities are members of secret confraternities. A few of the names regularly mentioned include Davido, 2Face Idibia, Tiwa Savage, Emeka Ike and Olamide. While some are still actively involved in it, others maintain a passive relationship with the cults. Some of these secret cults include the Buccaneers, the Black Axe, the Eiye confraternity, the Norsemen club, the Illuminati cult, and the supreme Eiye cult. As role models – particularly for the youth – in their rights, they are active marketers of those organizations' membership. Again, the marketing efforts become stronger when campus cultism's ancestry stops at the doorsteps of a Nobel prize winner, Prof. Wole Soyinka. Regardless of the claims by many that the mode of practice of confraternities at their start is considerably different from what obtains today, the truth remains that he and his team contributed to raising several generations of cultists. Again, if the Nollywood stories are correct, then another strand of confraternities is built around wealth-creating voodoo magic. There is also every reason to believe that such secret societies do exist. The idea is a brotherhood where members automatically become rich through occultic means and through fellow members' support where necessary.
Almost every person desires a society where people can freely interact with others without fear of being hurt by an unknown assailant. A free community is the heart of entrepreneurial prosperity. In such societies, most people subject themselves to the rule of law. But the ordeals of criminal brotherhood overshadow and supplants this ideal social relationship. The case is different from a University, where there are many secret societies. Students rarely interact well in such schools without the fear of stepping on the toes of a member of a virulent confraternity. For instance, in a free society, a young man may freely approach another young woman of interest to start a relationship. In many university environments where secret society is an integral part of the culture, unknowingly seeking a relationship with a girl that a member of a confraternity has an interest in may result in some backlash. Besides that, many teachers award unmerited scores and grades to the cults' student members in response to secret cult members' threats. The same seems to apply outside of our educational environments. Appointments to juicy offices and positions may favour brotherhood members rather than the person that genuinely merits it. These urchins' other vices include the rape of girls, armed robbery, and constant bloody fights. Stories of wealth-giving secret societies demanding human lives to appease the god that the group worships are plenty. In effect, the peace and serenity of academic environments which enable rigorous learning, waste because of these social liabilities' virulence.
There are about four types of cults in Nigeria. The first is the occult/astral groups that use clairvoyance and magical means to create financial prosperity. There is the allegation that the unreformed Ogboni confraternity falls within this group. Many Nollywood movie themes and storyline revolve around young people getting rich quickly by belonging to such wealth-giving cults. The second group is the famous University campus confraternity. This group seems to have distinct identifying ideologies which are kept secret by its members. Before the government's aggressive clampdown on university secret societies' activities, many universities' important indicators of 'belongingness' were cult membership. Those who do not belong are usually wary of how they socialize as they are vulnerable to the initiated in case of any infringement on their supposed rights. The third group is religious cults. This group has been in existence for several centuries in the African traditional religious settings. This group also exists to a limited extent in non-religious backgrounds. For instance, in Igbo land, Mmanwu, Omaba and Odo masquerades and Ozo title traditions are cults. Finally, some groups are cultic in an extremist social sense. These groups maintain extreme ideologies and communication patterns that are only known to members.
Cultism is as old as 'secrecy' itself. Apart from campus confraternity, it is difficult to correctly trace the origin of cult activities in African cultures, particularly in Nigeria. Many of the traditional African institutions with the patriarchal leaning easily qualified as secret cults. Most of these institutions forbid women, children and the un-initiated from knowing their dynamics. Such information as the leadership [beyond the visible head] of such organizations is unknown to those not members. There are several of these institutions that doted the political landscape of traditional African culture. The historical origins of many of them are also unknown. Although for some that are security-focused, the guess is that they came into existence in response to external aggressions. Such cults at the inception stages were primarily to gather and the guard intelligence needed to confront and defeat enemies. But such historical mysteries do not exist in the case of the secret societies in our tertiary institutions.
On the other hand, campus cults have a well-established history dating back to the magnificent seven led by Nobel prize winner Wole Soyinka who established the Pirates confraternity at the University of Ibadan in 1952. Approximately a decade later, the Supreme Eiye Confraternity allegedly came into existence. By 1972 and following allegations of the failure of the leadership of the Pyrates Confraternity, a schism led by Dr Bolaji Carew took place. It resulted in the birth of the Buccaneers, otherwise known as the Sealords. By the late 1980s, Africa's neo black movement, otherwise known as the Black Axe, emerged from the University of Benin, and rapidly expanded to virtually every higher institution. Since then, several other confraternities have emerged.
At the earliest stages of campus cultism evolution in Nigeria, its operational modalities focused on pro-student activism, albeit within the veiled organization whose membership and organizational arrangements are not officially known. Although it retained some quasi-military disciplinary structure, it did not have a history of extreme violence and criminality. Nevertheless, the Pirates' logo and the Buccaneers made up of the skull, crossbones, and daggers considerably demonstrate the intention to stimulate and orchestrate fear. However, towards the end of the 1980s and with the expansions in such campus-based secret, organizations' clashes became inevitable. The 1990s saw the most remarkable growth in campus confraternity operations in Nigerian schools and streets. About this time, several dangerously violent cults have come into existence and are engaged in a constant bloody rivalry for supremacy. It was also about this time that female confraternities began to emerge. Examples include the Black Brassiere, Daughters of Jezebel, White Angels.
The rapid expansion of cultism within and outside the campuses of tertiary institutions in the early 1990s in Nigeria owes a lot to the military's use of confraternities to check student unionism. Politicians also found campus and Street confraternities handy as thugs during the elections. To date, many confraternities' sustenance is through the support of politicians whom they help to win elections fraudulently. Other reasons include the blanket ban on cultism on campuses in the early 1990s, which automatically led to the establishment of street versions of cults that existed only within the campuses. The mass importation of arms and the proliferation of hard drugs strengthened street cults' growth, giving a fillip to the within-campus versions' viciousness. Female confraternities also came into existence primarily as intelligence vehicles for rival male cults and as prostitution network. Much of these reasons can found fertile grounds in the rapidly transmuting cultures of the Nigerian society parodying foreign cultures. Gangster fictions and mafia films that were popular in the late 1980s and early 1990s also contributed to making cultism attractive to young people.
Whether it be on campus or off campus secret society, they are deeply harmful. A few of the harm include the speedy deepening of society's value-rotting process, the destruction of our educational system, the strengthening of militancy, and its ugly role in facilitating unwanted political leaders' emergence. The current growing trend of getting "wealthy without work" has its roots in cultism. Some young men joined secret societies because they believed that the cult has powerful and influential members who would ordinarily ensure that they succeed in life even if they folded their hands. After losing many years in waiting, the frustrations that attend to the ensuing disappointments make many of them take to crime as quick shortcuts. Secondly, confraternity members that have spent several years mastering the art of obtaining whatever they want through intimidation and force usually find it difficult to adjust in the larger society where it is much more challenging to live that way. It is in the country's educational system that cultism wreaked the highest havoc. Over many decades several members of secret societies filtered into the universities and other tertiary institutions as academic faculty and administrative members of staff. Some of these members in the higher echelons of the tertiary institution's hierarchy protected student members of these cults and used them to fight their perceived enemies. These student members, thus encouraged, became true purveyors of fear, and would demand pass grades from their teachers even when they did not write any exam. There is no need to rehashing the uncountable cases of rape, female molestation, murder, and other vices. Cultism shifted the hollowed air of knowledge-management that characterized higher learning institutions to an undesirable environment of brigandage. There are many new entrants into the tertiary institutions coerced into membership of these organizations. Those who refused to become members pay bitterly for it. Some well-mannered young girls also forced into female cults graduated into sophisticated prostitutes. Again, combined with the high unemployment levels, the young men already well versed in brigandage from their tertiary institution days as cult members very easily fit into militancy groups.
Government has, over the years, responded to this disorder by enacting laws proscribing cultism and other secret societies. However, it does not appear as if it effectively monitors the implementation. Evidence shows that there is still a heavy presence of cult members in many tertiary institutions. Eradicating cultism should combine effective prevention mechanisms with strong punitive measures. The design of an appropriate curriculum educating young people about the evils and consequences of cultism right from the nursery, primary and secondary school is the start of good prevention. Robust media reinforcement always emphasizing the dangers of cultism will further rev the awareness of this ugly monster and help discourage its membership. While it is known to be evil and discouraged by many tertiary institutions, it does not appear as if some strong regulations and laws adequately punish those involved in it. Long sentences and, in some instances, death penalties may serve as strong deterrence. For example, many public officeholders are known to be members of secret cults. Yet, there are no constitutional provisions that bar them from occupying such offices because of the difficulty in legally establishing their membership.