Innovation
Regulation, policy framework stall holistic deployment of blockchain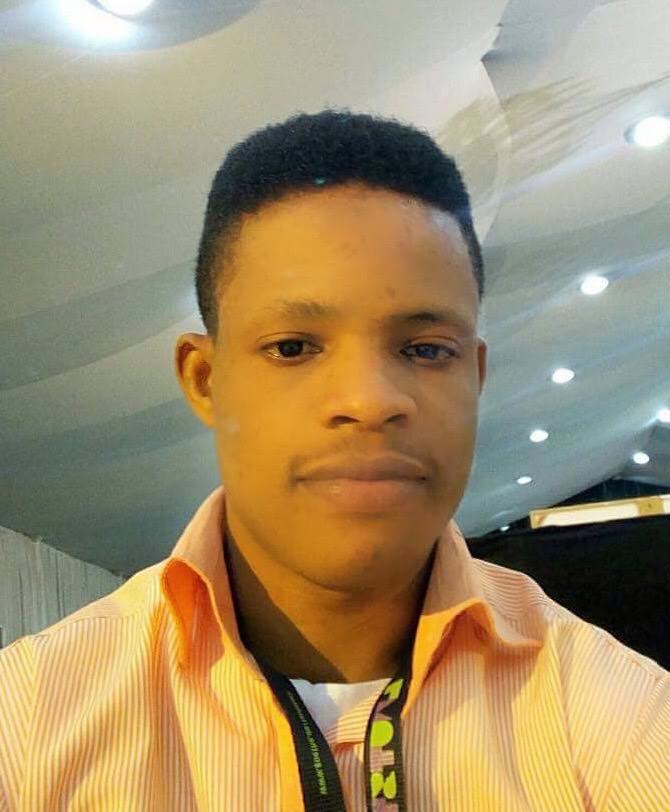 Justice Godfrey Okamgba is  Businessamlive Reporter.
You can contact him on justice.okamgba@businessamlive.com with stories and commentary.
August 14, 2018845 views0 comments
With the continuous buzz around blockchain raising the expectations of many Nigerians, analysts said the Nigerian government still does not have the prerequisites and enablers that will facilitate the adoption and deployment of the technology.
According to analysts, despite the clear-cut enormous benefits of blockchain, the Nigerian government still appears not ready as it is yet to issue out any national policy statement or develop a regulatory framework for the deployment.
In an interview with business a.m., Chuta Chimezie, a blockchain expert at Paxful Inc., said Nigerian needs a clear government policy statement, a regulatory framework that is understandable, and enabling environment for developers and private sector inducement.
«Up until now, there has never been a clear-cut statement by any top-ranking government official that showed government encouragement of blockchain technology,» said Chimezie.
He noted that such a situation sends the wrong signals with players in the field, including investor having to keep reading body language in other to take any step. «It's unhealthy and unacceptable. This is why we are organizing the upcoming National Roundtable on Blockchain and artificial intelligence in Abuja 2018 October. We must sit down and talk.»
Capital flight on the rise
business a.m. gathered that this ugly development is inducing several Nigerian blockchain experts to register their businesses in European countries like Malta, where there are regulatory frameworks that support and guide the operations of blockchain technology.
The money paid to Malta by some Nigerian blockchain experts to keep the technology running as a business adds pressure on the country's capital flight, which is worsening by the day. However, the few blockchain companies in Nigeria are trading under shadows by playing the safe game.
«I registered my blockchain company in Malta where regulations and policy statements are obtainable. That way I am assured that there is a government behind my business. Running a blockchain company in Nigeria without laws being in place is a bad signal, in fact, the EFCC could come after you because there is no regulation, Thomas Enechi, co-founder, and blockchain advisor told business a.m.
Holistic approach
According to analysts, Nigeria's approach towards adopting the blockchain needs to be holistic as against the single entity approach it's currently adopting. For example, the Nigeria Customs Service announced recently that it bought Oracle's blockchain technology to automate processes and ensure transparency.
Reacting to this situation, Enechi said the move by could serve as a trigger to another federal government agencies that are keen to deploy blockchain, which negates a holistic approach needed for the growth of the technology.
«We need a holistic approach towards adopting blockchain technology. The federal government cannot meet a company like Oracle and claims it's adopting blockchain,» said Enechi.
«The government must start working as a group to find the best solutions on how to holistically deploy the blockchain technology, which has been tipped as the solution to solving many Nigerian problems.»
«As a matter of fact Oracle is not even among the leading frontiers of the blockchain market,» he added.
However, some stakeholders in the sector commended the move by the Nigerian Customs Service to have garnered courage and take the lead as the federal government agency.
According to Ndubuisi Ekekwe, a professor and founder of Famiscro, the move to adopt blockchain from Oracle is a good one by the Nigeria Customs Service.
«Why not, blockchain is the latest thing in town. The government is also working on smart city framework so that some of our major cities will be smart-ready.
Apparently, with blockchain, Customs did a great service by auctioning some of the items. If Oracle could sell blockchain to Nigeria at this time, our entrepreneurs need to improve their games.
Why Nigeria must act faster
Analysts said the significances of blockchain should be a trigger for Nigeria to take decisive and speedy steps to leverage and harness blockchain technology to fix the complexities in some of the Nigerian economic sectors. This, according to them, would ensure economic resilience, eliminate corruption, financial inclusion, transparency, trade and investment, employment, sustainable development.
According to a report "New Tech on the Block", blockchain would become a standard operational technology across the financial, manufacturing and consumer industries with the next five years being "a tipping point" as businesses begin to grasp blockchain potential.
The report emphasizes that businesses should assess whether their strategic objectives warrant blockchain investment, adding that those who do not at least consider the possibilities are "at risk of falling behind."
Deloitte's analysis indicates that more than 26,000 blockchain projects were started in the year 2016 alone, and even more than that number in 2017 and 2018 so far, while several billions of dollars have been raised to prosecute these projects.
An analyst told business a.m. that If Nigeria fails to hasten up and start deploying blockchain, it stands the risk of fragmenting the economy and further heightens public trust, which has been a major issue in the country.
Embracing blockchain technology means that the governments can lay the foundation for a just, prosperous, and truly shared global economy said the analyst.
Government action
The Nigerian government is not ignorant of the blockchain technology, however, it appears not to have prioritized it following the lingering delay in policy formulation on the technology.
The major reaction from the federal government was in 2017 when the Central Bank of Nigeria (CBN) decided to set up an industry committee to look into this and articulate a roadmap on blockchain technology regulation in Nigeria, and operational framework for instituting a domestic cryptocurrency in Nigeria.
Till date, the CBN is yet to provide the regulatory framework, which most blockchain enthusiasts are clamoring for.
According to Enechi, Nigeria had the brains that can work together and develop the policies that are needed for blockchain to be on the go in the country, adding that the country needs to involve experts that are willing to develop a white paper and roadmap to make blockchain technology work.
«I read a report recently on the global volume of crypto trading and I discovered that Nigeria recorded the second highest volumes after the U.S. This simply shows how enthusiastic and passionate Nigerians are towards this technology," Enechi said.
Final words
The Nigerian government has identified that blockchain could help in various industries, which is a step out of a few steps needed to make blockchain work. However, federal institutions like the CBN and relevant stakeholders must come together and speed up the development of the policies needed for blockchain to thrive.