Nigeria
Remittances to low, middle-income countries reach $466bn in 2017, Nigeria receives $22bn
Goddey Odin is  Businessamlive content writer.
You can contact him on goddey.odin@businessamlive.com with stories and commentary.
April 24, 20182.2K views0 comments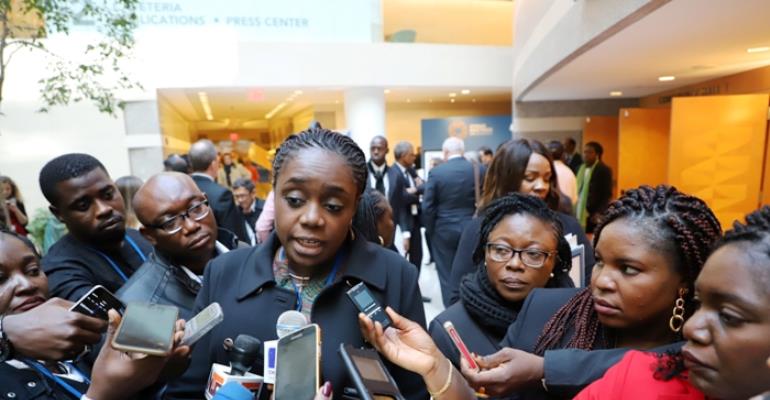 ---
The World Bank revealed Monday that remittances to low-and-middle-income countries rebounded to a record level of $466 billion in 2017 after two consecutive years of decline as Nigerians living abroad sent home $22 billion, the highest in the Sub-Saharan region, and the fifth highest in the world.
Remittance is a transfer of money by a foreign worker to an individual in his or her home country.
According to the World Bank's latest migration and development brief, the remittances represent an increase of 8.5 percent over $429 billion in 2016. The global remittances, which include flows to high-income countries, grew 7 percent to $613 billion in 2017, from $573 billion in 2016.
The top remittance recipients globally were India with $69 billion, followed by China ($64 billion), the Philippines ($33 billion), Mexico ($31 billion), Nigeria and Egypt with $20 billion.
The amount sent home by Nigerians in diaspora represents the highest in the Sub-Saharan Africa region followed by Senegal and Ghana with $2.2 billion each for the year. The remittances to Sub-Saharan Africa accelerated 11.4 percent to $38 billion in 2017, supported by improving economic growth in advanced economies and higher oil prices benefiting regional economies.
The report reveals that "the largest remittance recipients in Sub-Saharan Africa were Nigeria ($21.9 billion), Senegal ($2.2 billion), and Ghana ($2.2 billion).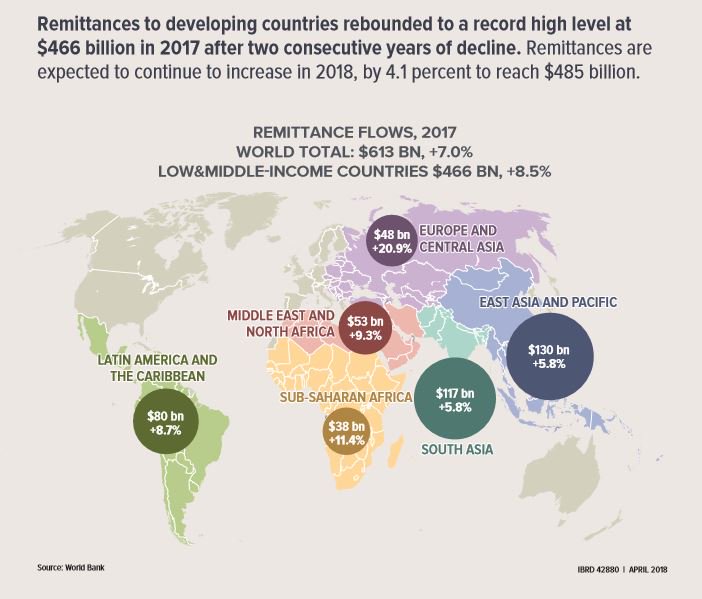 "The region is host to several countries where remittances are a significant share of gross domestic product, including Liberia (27 percent), The Gambia (21 percent), and Comoros (21 percent). In 2018, remittances to the region are expected to grow 7 percent to $41 billion," the report says.
The global average cost of sending $200 was 7.1 percent, according to the report in the first quarter of the year, and sub-Saharan Africa remains the most expensive place to send money to, where the average cost is 9.4 percent.
The bank, however, urged countries to take steps to simplify the process to reduce the costs, including "introducing more efficient technology."
Dilip Ratha, the lead author of the report, reacting to the cost, said: "While remittances are growing, countries, institutions, and development agencies must continue to chip away at high costs of remitting so that families receive more of the money."
By region, Europe and Central Asia saw the biggest growth last year, jumping 21 percent, while sub-Saharan Africa rose 11 percent.
East Asia and the Pacific saw the biggest inflows of $130 billion, as South Asia received $117 billion, followed by Latin America with $80 billion.