Manufacturing
Renault, Europe's 3rd largest carmaker, targets emerging markets for 44% increased sales by 2022
October 6, 20171.3K views0 comments
Renault, Europe's third largest carmaker, expects a first-mover edge in electric cars and a wider vehicle line-up for emerging markets to help it deliver a 44 percent sales increase by 2022.
To this end, European share of Renault's vehicle deliveries would shrink to 36 percent from 52 percent under the plan, with sales in the home region remaining broadly flat.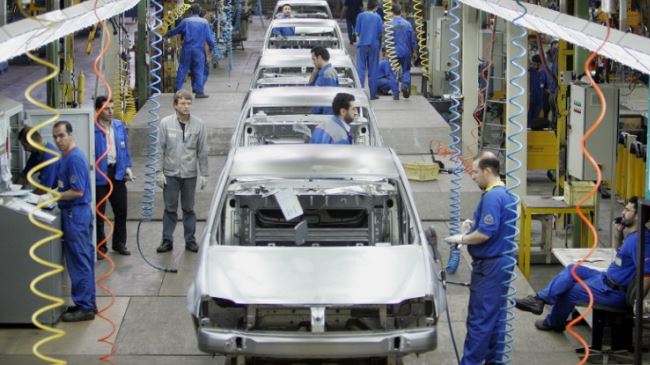 According to Carlos Ghosn, Renault's CEO, taking the lead in electric cars comes at an expense of profitability but this will soon change as the carmaker is rolling out eight new battery-powered models and twelve hybrids.
The French carmaker on Friday said its profit margin would stay above five percent over the intervening years, as it pursues 4.2 billion euros in cumulative productivity gains and invests 18 billion euros in research and development.
Renault's mid-term plan shows that it is growing faster than alliance partner Nissan, which it trails in China, due to recent investments in Iran and India and a Russian rebound.
Earlier in the year, it announced its plans to increase sales to five million vehicles in 2022 from 3.47 million made in 2016, while also targeting a seven percent operating margin and 70 billion euros ($82 billion) in revenue.
Projections indicate that China where Renault started production in last year will account for half a million sales by 2022.
Sales of the "Global Access" low-cost lineups are seen expanding 54 percent to reach two million vehicles, or 40 percent of the group total. An expanded utility van range is also expected to contribute to the emerging-markets surge.
Renault's budget car lineup, starting with the Dacia Logan in 2004, has underpinned the push into emerging markets and spawned a second car platform underpinning the Kwid mini-SUV, which has more than doubled the group's sales in India.
The company also announced a new dividend policy on Friday, promising to increase shareholder payouts to 15 percent of earnings by 2022, from seven percent last year and the carmaker shares rose 0.6 percent to 86.12 euros in the early hours of Friday.
Arndt Ellinghorst, Evercore ISI analyst, said the stock may be supported in coming weeks by management's increased confidence on the mid-term goals.