Oyeleye
Rethinking Africa's economic and social development (3)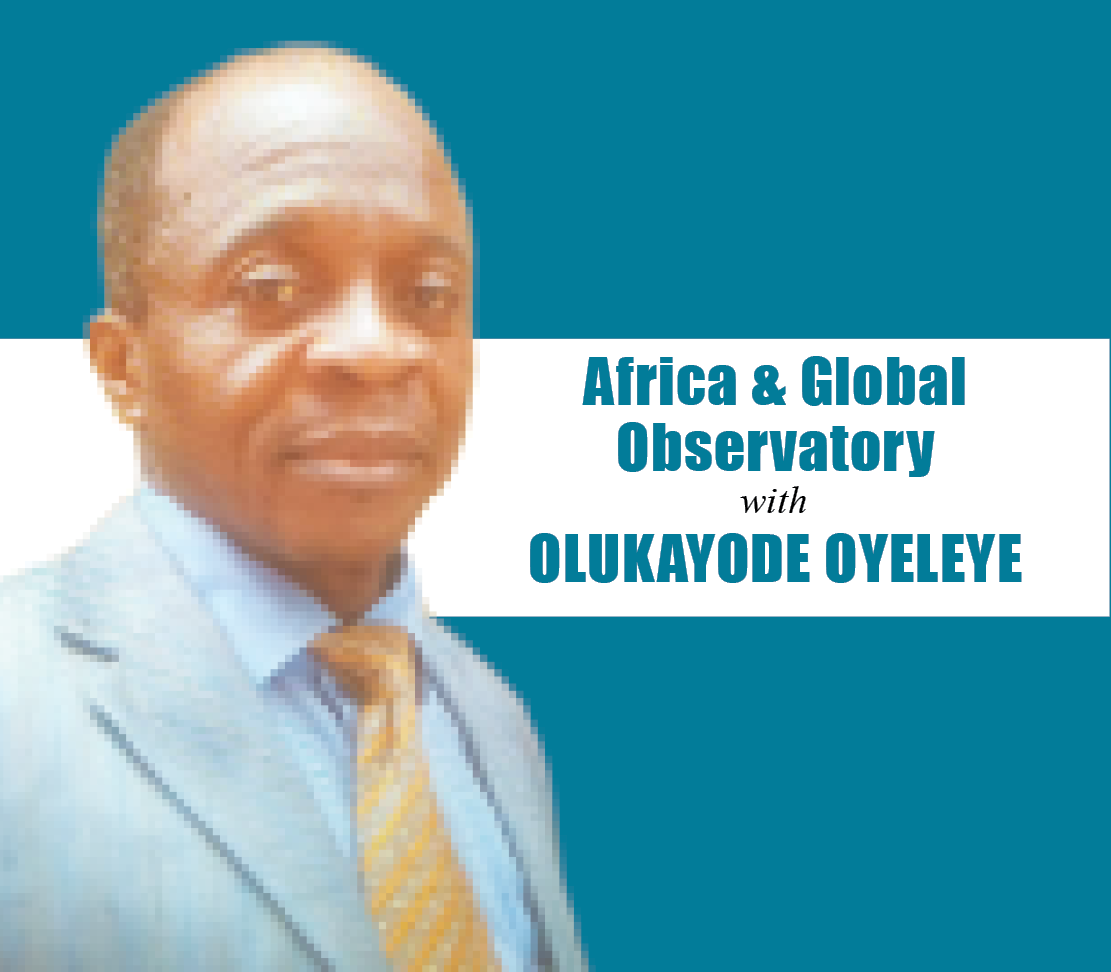 Dr. Oyeleye, a consultant, journalist and policy analyst, can be reached via:
oyeson2@yahoo.co.uk
Twitter: @OlukayodeOyele1
September 10, 2018868 views0 comments
Africa's place in the emerging world order should no longer be treated as pre-ordained, economically, socially, politically, or intellectually. Rather, it must be recognised that the continent has a duty to secure its niche through deliberate and relentless struggles in all spheres of life. The copious reference to the Information Technology (IT) industry should serve as a microcosm of what applies in other domains and the principles should suffice to elucidate and illustrate the crucial issues involved. A rising Africa must do things differently; it must be ready to play old games within the context of changing rules.. It must be prepared to put forth its brightest and the best in the games and motivate them to win. It must be willing to pay the price for growth. It must have lofty goals, set standards of excellence towards those goals and aspire to attaining them.
To command attention and respect in the comity of nations, countries in Africa must now have convergence of thoughts on best-case scenarios for achieving greatness and shift attention from the decades of attention on sectors that sapped more energies and resources than they added in values and shaped the continent's economy somewhat negatively. Africa must therefore think smart, act smart and aim at smart outcomes – ones that free inhabitants from the shackles of poverty and backwardness, and unlock the latent potentials, create vibrant economies and give new lease of life. Historically, and in contemporary sense, Africa's economy has wobbled between agriculture and manufacturing. While it has been argued that Africa has failed to tap meaningfully into the benefits of the latter, it has largely suffered from the restrictions imposed by the inordinate emphasis on traditional approaches to the former.
From the current realities, neither agriculture nor manufacturing stands the chance of propelling Africa into global reckoning in the unfolding socio-economic scenarios, except circumstances undergo drastic changes. Although manufacturing-led development – the hitherto dominant development paradigm – has been associated with some of the biggest development gains in history, it is arguable if the same could be said to have any significance in Africa. Globally, agriculture's share in GDP is estimated at only 3.2 per cent. African economies rely heavily on agriculture. A World Bank report had it that, for Sub-Saharan Africa, the agriculture sector's share in GDP was 12.7 per cent in 2009, and provided employment to more than 60 per cent of the labour force. On the other hand, the contribution of manufacturing to African countries' GDP is smaller than the global average.
Reliable data on Africa's core real sector of the economies are very crucial. But – working with the often unverified and subjective figures, sometimes quoted in global or local conferences and economic summits – the available figures on these critical sectors remain uninspiring in some ways. According to a 2010 World Bank Development Indicators, sectoral share of GDP in Sub-Saharan Africa over a five-year period of 2005 to 2009 indicated that agriculture declined from 16.9 per cent in 2005 to 12.7 per cent in 2009; manufacturing decline from 13.1 per cent to 12.9 per cent; while services grew from 51.7 per cent to 56.6 per cent over the same period.
A World Bank comparative study, using 11 African countries as samples, revealed that agriculture – at 35 per cent of average productivity – has the lowest productivity by far, and manufacturing productivity at 1.7 times as high. Even that comparatively high figure for manufacturing remains low compared to industrialised nations' average. Also observable are large and systematic differences in labour productivity between the agricultural and manufacturing sectors, with Africa's prominence high among regions with wider inter-sectoral labour productivity gaps. The nature and structure of services industry in Africa could be misleading if the facts behind the figures are not put in proper context. The same comparative study pointed out that, "of late, productivity- enhancing structural change in Africa has been attributed to an expansion in low-end services, but this expansion appears to be largely unsustainable owing to limited demand beyond the domestic market." A change of direction is thus urgently required.
Africa's nominal GDP in 2017 was estimated at $2.19 trillion, with $6.36 trillion in purchasing power parity and a GDP per capita of $1,820. This stands in sharp contrast with the United States' GDP of about 19.39 trillion in the same year. In the Global Value Chain (GVC), one indicator of an economy's integration with the global economy is the per cent of foreign value added in the country's exports. The Global Value Chain Development Report 2017 showed that Africa lags behind other regions of the world in integrating into GVCs and, in particular, shows little intraregional integration. It added that about one-third of African countries performed worse in their 2008 to 2012 average than their 1991 to 1995 average, suggesting a decrease in the GVC integration of these countries between the two periods.
The report went on to affirm that roughly two-thirds of African countries fall below the developing countries average from 2008 to 2012. In its classification, African oil exporters (Republic of the Congo, Cameroon, Gabon, Nigeria, Chad, South Sudan, and Angola) have almost no foreign value added in their exports and fare worse than non-oil resource-intensive countries (such as Ghana, Mali, and Guinea, among others). Compare this with the World Bank that posited that, in East Asian countries, the movement of labour from lowproductivity agriculture to modern manufacturing industries played a critical role in boosting productivity growth. The transformation that Africa urgently and desperately needs will thus not be found in the short term from sectors that have failed to lift the continent from economic doldrums. Rather, a second look at often-overlooked sectors becomes pertinent.
It is worth re-stating that the services markets of sub-Saharan African (SSA) are small compared to those in developed markets, with SSA as a whole accounting for only 1.8 per cent of global services value added in 2014. As long as Africa's formal service sector remains small, huge innovative opportunities and investment openings will continue to elude the continent.
The reality of upsurge of the service sector in Africa will require urgent actions across the continent in forms of reforms of weak and dysfunctional policies, responsive legal framework, including repeals or amendments of archaic and outmoded laws and enactment of new laws in response to unfolding realities in the economies.
These become appropriate in the context of an increasing proportion or share of service sector in overall economies as most recent data show.
These actions are expected to play major roles in de-institutionalising the various sectors in African economies that have been held up and rendered ineffectual and freeing them up to meaningful participation and competition, with services sector's relevance brought to bear across the board. Africa needs to move at light speed in this direction and claim its space as a continent filled with emerging economies.