Frontpage
Rigo MfB disbursed N2.3bn loans to MSMEs in 3 years, says CEO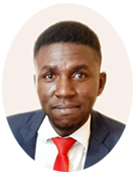 A graduate of Economics and Statistics from the University of Benin. An experienced researcher and business writer in the print and digital media industry, having worked as a Research Analyst at Nairametrics, Voidant Broadcasting Ltd, Entrepreneurs.ng, and currently a Market and Finance Writer at Business a.m. For stories, press releases, exclusive events, call +2347052803696 or send a mail to abuedec@gmail.com.
August 13, 2021462 views0 comments
Rigo Microfinance Bank, a tier-1 CBN licensed microfinance bank and a new entrant into the financial inclusion market, has revealed that within operational period of three years since it was licensed by the CBN in 2018, it has disbursed the cumulative sum of N2.3 billion to micro and small business owners.
Adolphus Aletor, the managing director and chief executive officer, Rigo Microfinance Bank, made this disclosure recently in Lagos while fielding questions from the press on the milestones achieved by the customer focused microfinance institution in commemoration of its three years anniversary. According to Aletor, the tier-1 microfinance bank disbursed the sum of 1.7 billion to women-owned businesses in Nigeria representing 74 percent of the total amount, while 26 percent or N600 million was disbursed to the men.
The managing director, while disclosing the bank's key financial highlights for the three year period, said, "Our balance sheet size stands at N629 million with a total weighted risk asset of N536 million. A total of over 10,000 depositors have contributed to the deposit base of which 70 percent is from the female gender, while the balance of 30 percent is from the male gender.
"Our cumulative loans disbursed is N2.3 billion since inception with 60 percent representing micro loans and 40 percent representing SME loans. The sum of N1.7 billion was disbursed to women, representing 74 percent, while the balance 26 percent was disbursed to men.  Our focused sector in the last 3 years has been trade and commerce, representing 75 percent of our sectoral business. The balance of 25 percent covers manufacturing, transport and services," he revealed.
Speaking further on the non-performing loans ratio, Aletor stressed that they are maintaining the total NPLs within the manageable threshold and in line with the Central Bank's 5 percent benchmark which is universally allowed. He also stressed that efforts are in place to recover the loans already disbursed while the majority of its customers are already in talks for the possible restructuring of their loans.
Onoriode Bridget, chairman, board of directors, Rigo Microfinance Bank, in her keynote remarks expressed optimism that the microfinance lender would leverage on technology and other customer-centric strategies in the provision of support to its target customers.
According to the chairman, "Rigo Microfinance Bank is a new entrant into the financial inclusion market and as a business entity, the bank commenced operation with a balance sheet size of N38 million and it was set up to provide support to its target customers through the provision of stress free savings, especially at the convenience of the saver, provision of micro loans to meet immediate and business related needs, provision of health intervention to disadvantaged customers in hitherto neglected communities as well as building people from bottom up to escape the poverty line through our various products range and services."
The chief executive officer, Aletor, speaking on Rigo's strategic partnerships which include Remitta, EnterpriseHubs, Zenith Bank, Keystone Bank, FCMB, Pngme, amongst others, said Rigo has also been leveraging partnerships with Providus Bank, Appzone Nigeria Limited, Nigeria Inter-Bank Settlement System, Interswitch (Quickteller) and Sterling Bank. He said the partnership has produced over 4000 cards to Rigo customers and recorded over 100,215 ATM and POS transactions in excess of N300 million.
"Rigo Mfb has a vision of being a household name within its target market. In October of 2018, we partnered with Sterling Bank to launch debit cards services and have since primed over 4,000 debit cards since inception. Not resting on our oars and with continuous need to provide digital banking experience to our over 10,000 customers, there was the need to broaden our partnership that can place RIGO on the same digital pedestal with competition," Aletor stressed.