Insurance & Pension Business
Rising cases brings fire insurance back to front burner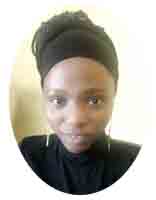 She is a passionate writer whose flair for journalism earned her awards as a campus journalist. Driven by hunger for success, she strives to make the world a better place with insightful, analytical and informative piece around insurance, technology and other sections.
July 19, 2021352 views0 comments
Are you shielded from fire incidence‭?‬
Fire incidents are very dreadful and the damages they cause can be huge – burning down vehicles, razing billions worth of properties into aches, tearing down businesses, destroying buildings and in some cases, leading to loss of lives.  As victims watch their properties smoke away into thin air, the uncertainty that clouds the aftermath of such sad events becomes a major concern with the thought of what next? reverberating in the mind, yet echoing loudly for victims to hear.
While many may have to worry about the next course of action, those with a prior fire insurance policy would be ahead, thinking of how to get their insurer notified of the event and sending the necessary document to file for claims. In essence, fire insurance is a cover that protects individuals, groups and the government in the event of a fire incidence.
Record shows that just a handful (1.03 percent) of the entire Nigerian population has an insurance policy. This implies that there are millions of people, properties and businesses without fire insurance cover, a highly jeopardizing state for all and sundry, which could lead to individual sufferings and economic loss for the country. Hence, while it is necessary for individuals to seek coverage under fire insurance, it is crucial as well for the government to protect public properties in case of fire.
In recent times, there have been cases of tanker explosion, market fire and house fire, gas explosion amongst other perils leading to huge fire related losses. In 2017, Badanga Ahmed Lamidi, president, Fire Disaster Prevention and Safety Awareness Association of Nigeria revealed during a media conference that incessant fire outbreaks that occurred across major cities like Lagos, Kano, Port Harcourt and Abuja had cost the national economy about N6 trillion in the last five years.
The first half of 2021 witnessed lots of fire incidence which has hampered a lot of business activities and loss of economic values for the victims, government and the people. In March, The PZ fire outbreak destroyed properties worth millions as fire gutted three shops and a building in Osogbo.
In June, the Ogun State Property Investment Corporation (OPIC) Plaza  in Lagos was hit by fire which claimed three lives, 25 vehicles after a Liquefied Petroleum Gas (LPG) tanker exploded. Seun Peter, managing director, rolling video games in a monitored interview said about five of his vehicles were burnt in the accident while recounting losses.
Earlier in January, there was a tanker explosion near the DHL office on Apapa-Oshodi Expressway which resulted in the closure of the busy airport bridge causing drivers and commuters to journey through long processes before arriving at their destination.
While drivers have expressed their displeasure over the blocked road, claiming that it has caused a significant reduction in income as the number of times they transport people have greatly reduced, commuters as well, have registered their distaste for the long distance travelled which result in delay or termination of appointments and inconveniences.
"There is nothing wrong with that bridge, they are just suffering the masses. It's because they don't live around here, because if they do they wouldn't want to go through the sufferings we go through; spending unnecessary time before getting to our destination.  "It's because of the closed bridge that I passed through Toyota and I was robbed around 6 pm," a commuter who spoke anonymously for security reasons noted.
Sharing his experience since the bridge was closed down, Prince James, a commercial driver that plies through the route stated, "Before the closure, I used to go like 6 to 7 times, but after the whole thing started, I now do four trips. For instance, recently I was stuck at Iyana Isolo holdup around 7:30pm and it was until 11:00pm before I was able to get out of that hold up."
Commenting on the increasing fire incidence which hampers economic activities for individuals, corporates and government, experts have canvassed for fire and special perils insurance to be made compulsory.
Ekerete Ola Gam-Ikon, a consultant in insurance management and strategy, called for insurance to be made part of the National Emergency Management Plan while responding to the OPIC gas explosion in Ikeja Lagos. According to him, accidents and incidents, whether intended or not, are part of life, hence the need to have a plan in place for necessary recovery management after the ugly events.
He said, "It is time to incorporate insurance and risk management policies into our national emergency management plan, so that we can have a complete integrated plan to prepare and respond, not only to the emergency but also to the recovery thereafter, in a systematic manner.
"With proper insurance in place for the OPIC Building, personal and corporate vehicles, including the LPG tanker and, importantly, every person who was in the building and its vicinity, measurable compensation would be made by insurers of these respective interests. The costs of medical care and replacement of damaged/burnt properties would readily become the responsibilities of the insurers and they would respond accordingly," he stressed.
Similarly, Francis Ewherido, managing director, Titan Insurance Brokers Limited, specifically wants the government to make fire and special perils insurance compulsory for all markets in the country. Analyzing that around 30 market fires occur every year in Nigeria, he noted that compulsory 'fire for markets' insurance would ensure that traders are restored to their pre-loss position and are saved from the agony of looking for money to start all over again.
The broker also hinted that insurance brokers play a significant role as intermediaries between insurance companies and policyholders. He said, "Brokers provide a wide range of professional services to clients, including advising clients on risk improvement measures and reduction in risk exposure and in the process getting lower rates for clients, and these services are available to traders and market associations."
Bola Onigbogi, president, Nigerian Council of Registered Insurance Brokers (NCRIB) bemoaned the spate of fire disasters in the country as she noted that such occurrences were more preventable by the government than those often concerned. She added that to maximize the value of insurance, the best option for existing and potential clients was to engage the services of insurance brokers who are in the position to advise clients on the best possible type and rate of insurance as well as assist them to make their claims when a loss occurs. She therefore called on the government to always embrace insurance for effective prudential management, as well as to assist the citizens by shifting the burden of compensation to insurers when losses occur to them as against government attitude of giving succor to the victims which in most cases may be inadequate.
Notably, in recent times, the Federal Fire Service (FFS) and National Insurance Commission, (NAICOM) have resorted to make fire liability insurance compulsory for all public buildings in the country. While the action was commended, stakeholders say they are more interested in the actual implementation.