Ewherido
Risks abound, so are insurance products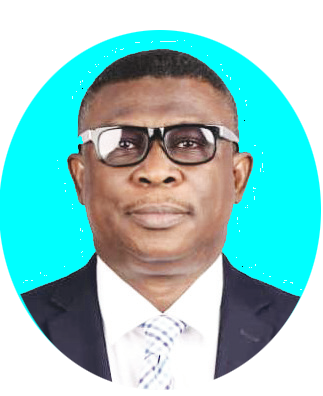 Ewherido, ACIIN, ACIB, is the Managing Director of Titan Insurance Brokers and can be reached on +2348132433631 or titan.insuranceng@gmail.com
September 21, 20201.4K views0 comments
Life and living are risky businesses. Every corner you turn, there are risks. Risks abound. In bed? A ceiling fan fell on someone lying on his bed and caused grievous bodily injuries. A woman was climbing down the staircase when she tripped and injured her hips. If the first victim had a personal accident insurance, it would have paid him for their treatment up to the policy limit. The same would have applied to the woman. Also, if an insured is seriously injured in a motor accident and a third party is not liable his personal accident policy will take care of his treatment up to the policy limit.
But if the injuries were caused by another party, his motor insurance third party provisions will take care of the hospital bills. The motor third party section will also pay for the repairs of the victim's car to the tune of N1 million. But if the victim has a comprehensive motor insurance, he can opt to get his vehicle fixed by his insurance company. The benefits herein are: It will be faster to get his vehicle fixed, and if the cost of fixing his vehicle is above N1 million, his insurance company will still fix his vehicle as long as his sum insured is above N1 million. The insurer of the negligent party is only statutorily obliged to pay for the fixing of a third party vehicle to the tune of N1 million. Once that is done he is discharged from further obligations, unless the policyholder paid extra premium to increase the third party property limit. The balance for fixing the vehicle reverts to the negligent third party. Even though insurance companies have the option to exercise their subrogation rights (the legal right of insurance company to pursue and recoup from a negligent third party in the name of the insured), they scarcely do that for small claims.
As an individual, for every asset you have, you are faced with the risk of loss or damage. To put your mind at rest, there are various insurance products you can take to mitigate these risks. Theft insurance, for instance, will help you to replace lost item in the event of theft, which must be accompanied by forcible entry or/and exit, or attempt thereof. If the loss is as a result of fire, storm, flood, lightening, explosion (limited), etc., fire and special perils policy is there to meet your needs. Householder insurance also covers these risks.
At the corporate level, a group life insurance protects companies from large pay out they would have made, without the presence of group life insurance, in the event of the death of a member of staff. The same thing applies with group personal accident. The only differences are: group life covers only death, whereas group personal accident insurance, in addition to work-related deaths, covers work-related injuries and accidents. Group life covers death, no matter how it occurred, except suicide, whereas death covered by group personal accident must be work-related.
Theft insurance policy is also available for corporate bodies because they are exposed to theft. Losses can also come from fraud and dishonesty of employees. Again, insurance has put in place a fidelity guarantee insurance policy to protect corporate organisations against the dishonesty of employees. Fire and special perils insurance is also available for corporate bodies in the event they suffer losses from fire and special perils mentioned earlier.
If an insured business premises is damaged, the fire and special perils policy will pay the policyholder for the material damage, but what about profit lost? Enter Business interruption insurance. Business interruption insurance covers profits that would have been earned had business operations not been disrupted, operating costs and other costs still being incurred by the business based on previous statements of costs, employees' wages, loss of key staff and training of new staff, among others. In addition, if the old staffers are not familiar with the new machines used to replace the damaged ones, the policy also covers the cost of training the staff. Business interruption insurance can also cover the cost of relocating to a temporary location while the damaged premises are being renovated.
A public liability insurance policy will protect the policyholder against legal liabilities arising from third party bodily injuries, death and property damage while the affected third party is in the insured's premises, while product liability insurance will protect the organisation against third party liabilities for bodily injuries, death and property damage as a result of the use of the organisation's product. Product liability insurance usually forms part of public liability insurance.
We can go on and on to identify the various risks individuals and organisations are exposed to and the insurance products tailored to protect you against that risk. All you need to do is to talk to a registered insurance broker and he will advise and get you the right insurance cover.