Frontpage
Rivers economy bleeds as politicians' tiff, election-propelled violence pounds state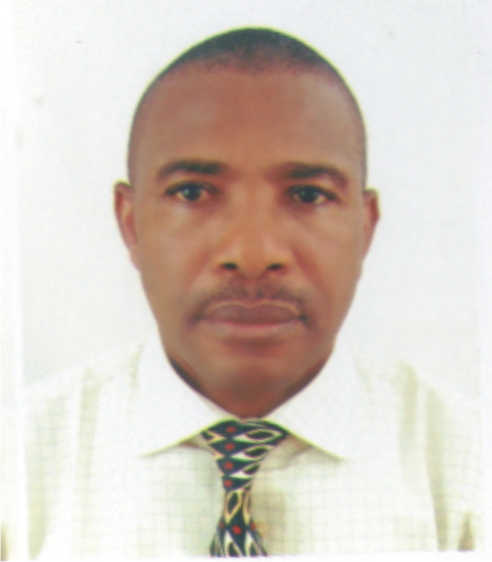 Ben Eguzozie is business a.m. regional lead based in Port Harcourt, providing regional and national  coverage for economy, business and finance
You can contact him on ben.eguzozie@businessamlive.com with stories and commentary.
March 13, 2019994 views0 comments
…several companies left state
…unemployment soars at 41.8%
…state mired in near daily violence
The author of When Nations Die, Jim Nelson Black's epic work about the darker side of American life, aptly describes the odious situation in Rivers State, propelled by bitter political spat among key political figures of the state. Black gave 10 reasons (which are also warning signs) for the decline and fall of past civilizations. These are evidently "alive and well" in the oil-rich state with more than $23 billion gross state product (GSP).
Black's 10 warning signs are: crisis of lawlessness; loss of economic discipline; rising bureaucracy; decline of education; weakening of cultural foundations; loss of respect for tradition; increase in materialism; rise in immorality; decay of religious belief, and devaluing of human life. These signs are clearly playing out in Rivers today. And if they continue unabated, may well lead to the state's decline, like Black predicted.
Like the American author said that "The entire nation must pay the price for arrogant defiance of Divine Authority…," the entire Rivers' economy is now paying the price for years of flagrant disregard of fundamental principles. Today, virtually all of Black's 10 reasons fully operate in vast areas of the state: weak cultural foundations, loss of respect for tradition, increase in materialism, devaluing of human life (this shows in hundreds of brutal gang and cult-based killings since militancy heydays of 2006-2009, and 2010 till date), rise in immorality, decay of religious belief, loss of economic discipline, rising bureaucracy, decline of education. We may loosely add hate and political thuggery.
Rivers is a hotchpotch of ethnic nationalities: Ikwerre, Ogoni, Okrika, Kalabari, Ijaw, others. Harmony and amity are few among these groups, though over the years they all have managed to coexist.
Aside militancy, which nearly levelled the state's economy in 2006–2009 (it is yet to recover), political crises orchestrated by bitter rivalry of personal interests appear to be the most prominent that hurt Rivers – even to its fortuitous foundations. The most recent began with Chibuike Amaechi years as governor of the state (2007–2015). He clearly fought his political mentor and godfather – Peter Odili – rubbished the medical doctor turned politician's legacies with reckless abandon. Amaechi particularly lashed Odili for profligacy. The old man was to leave the state for Abuja where he now lives with his Supreme Court Justice wife, Mary.
But a bitterer political spat had ensued pitting Amaechi and Nyesom Wike, the incumbent governor since 2015. Like Amaechi to Odili, Wike has consistently carpeted Amaechi's legacies in the state. In 2017, he repealed an Amaechi-tutored State Reserve Fund Law, saying, "the Law was no longer relevant, due to financial recklessness of the past (Amaechi) administration in the state." He said Amaechi (Oct. 2007–May 2015), "refused to respect the law, and indiscriminately withdrew N53 billion (between February 12, 2014 and May 27, 2015) from the Reserve Fund meant for the future, without passing through due process."
Next, in December last year, Wike, who has faced horrendous recrimination from Amaechi since assuming office, terminated the sale of 541 megawatts power plants valued at $302 million (N108.720 billion) by Amaechi to NG Power HPS, an affiliate of Sahara Energy Limited owned by billionaire businessman, Tonye Cole. The three power plants: Omoku (150 megawatts), Trans Amadi (136 megawatts), Afam (180 megawatts) and Eleme (75 megawatts). Today the entire plants lay in freeze mode, bringing nothing into the state economy.
Wike also terminated the sale of Olympia Hotel owned by Rivers-Bayelsa and concession agreement between the state and Kild Concession Limited in respect of construction of a toll road and secondary developments in Abonema Wharf, Port Harcourt. All these were sold to companies affiliated to Cole's Sahara Energy, who is said to be Amaechi's friend; and whom he brought out to contest the 2019 governorship election under APC. The party bungled the opportunity through its self-destructive internal wrangling.
For four years now, Wike has carefully refused to touch (with a view to completing) the N150 Rivers Monorail, an ambitious project started by Amaechi. He left office after pumping N33 billion into the project, hardly gaining 40 per cent completion. Wike said the "people of the state asked me not to touch the project." For him, it was bogus in initiation, hence may never be completed. But the state's taxpayers money had already gone into it.
Today, the uncertain state of Rivers Monorail's has robbed Port Harcourt's 2 million residents the benefit of accessing inter-modal transportation. Neither, has Amaechi, managed to use his portfolio as federal Transportation minister to bring in the Federal Government into the project, at least as part of the national rail development program.
Truly, the Wike-Amaechi ongoing bitter political battle of supremacy has only brought a pyrrhic victory on each of them; while the Rivers economy has received the worst hit. The $23 billion GDP oil-rich economy has experienced huge capital flight. Several companies have exited the state to safer and saner sub-national economies like Lagos, Nigeria's red-hot economic capital; Abuja, the seat of political power, oozing with slush funds from federal lawmakers; or Enugu, former regional capital; Aba, a dingy commercial hub only 45 minutes drive from Port Harcourt. Potential investors shy away from the volatile state.
Unfortunately, the Nigerian post-recession hiccups has combined with the Wike-Amaechi bitter political rivalry to throw up economic burden on the citizens. Many businesses have closed shop in the state. Unemployment has soared. With 41.8 per cent unemployment and 19.5 per cent underemployment in third quarter of 2017, Rivers has the highest sub-national unemployment and underemployment rates, according to data from the National Bureau of Statistics. The state is today replete with an army of jobless youths. Analysts say the state economy requires some N600 billion annually to meet infrastructures and developmental needs, in the face of about N300 billion annual revenue.
Emilia Akpan, a manufacturer in Port Harcourt told business a.m. in an interview that "this mayhem is creating a negative in business. It is hurting especially the small and medium-scale businesses (SMEs) in the state."
Akpan, the immediate past national vice president of Manufacturers Association of Nigeria (MNA) said: "if (the political crisis) is not handled well, will bring more capital flight that would be difficult to return in the long term." Already, many workers have been laid off following the national recession, she noted.
For Kingsley Wali, a renowned lawyer with an outspoken and blunt personality, the political bitterness must be replaced with understanding, give-and-take. Wali, a chieftain of the centre-left ruling All Progressives Congress (APC) said, "…we must stop this polarization. Rivers politicians must see politics as the main determinant of everything – the economy, social life, everything."