Frontpage
Imo
National: Governance, Policy & Politics
Rivers receives N78.9bn refund from FG as Wike plans more projects with funds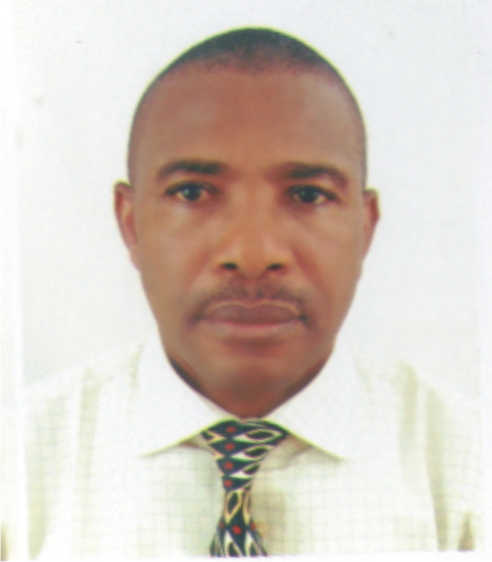 Ben Eguzozie is business a.m. regional lead based in Port Harcourt, providing regional and national  coverage for economy, business and finance
You can contact him on ben.eguzozie@businessamlive.com with stories and commentary.
January 15, 2021545 views0 comments
Gov assembles top politicians to commission plethora of road projects
But opposition says projects impressionistic, lacking economic growth ingredients
Oil-rich Rivers State has finally received the N78.9 billion federal government refund promised it by PresidentMuhammaduBuhari in May last year, following a federal executive council decision to undertake refunds to five states totalling N148.14 billion. The money was as a result of the states undertaking rehabilitation and/or reconstruction of federal roads in their domains.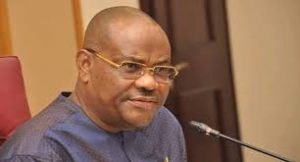 Governor Nyesom Wike announced receipt of the money on Wednesday while inaugurating the phase two of Isiokpo internal roads in Ikwerre local government council of the state; saying he would deploy the money in building more development projects that would benefit the people.
Earlier last year, the now refunded N78.9 billion was a sore point in the relationship between the two major political parties in the state – the ruling People's Democratic (PDP) and opposition All Progressives Congress (APC). The latter boasted that it had worked for and secured the money for the state. But the former claimed that it was the state's money after all.
All this has been part of a six-year long bitter political spat between the two political parties, with Governor Wike and RotimiAmaechi (transportation minister and immediate past governor of the state), as gladiators. The dire outcomes of the tiff are: shaky political situation in the state, insecurity, economic headwinds and huge divestments leading to poor economic growth with attendant massive unemployment. At the last count, the state recorded N355 billion in lost investments 2018–2019. It has also been topping in sub-national unemployment/underemployment rates, with 1.7 million of its workforce unemployed and/or underemployed by Q3 of 2019, according to data from the National Bureau of Statistics (NBS). It is instructive to mention too that the state's $33.69 billion GDP economy hasn't seen any significant growth since 2015.
The Isiopko internal roads phase two inauguration by Peter Obi, vice presidential candidate of the PDP in the 2019 Nigeria presidential elections, is among a plethora of road projects opened recently by Governor Wike, in which he assembled several top politicians across party lines.
Others are: Agbonchia-Afam road, an 11.53km road connecting Eleme and Oyigbo local councils; Abonnema ring road in Akuku Toru local council; Saakpenwa-Bori highway, a 16.06-km dualized road; Rumuekini-Aluu road, traversing Obio/Akpor and Ikwerre local councils; Rumuche-Rumuakunde-OhnaAwuse link road in Emohua council; Bonny-Bille-Nembe Jetty in Bonny council; Forces Avenue, Olumeni and Harvey streets in Old GRA, Port Harcourt; Isiodu Road in Emohua council; and Bolo internal roads in Ogu/Bolo council.
Clearly, economic and financial experts have styled Wike's assemblage of Ike Ekweremadu, former deputy Senate president; Governors AminuWaziriTambuwal and IfeanyiUgwuanyi of Sokoto and Enugu states, respectively; Ali Ndume, Senate majority leader; RochasOkorocha, a senator and controversial former Imo State governor, with N106 billion state money refund hanging on his head; Anyim Pius Anyim, former Senate president and former SGF; and Peter Obi, former Anambra State governor and PDP vice presidential candidate in the 2019 Nigeria presidential election as "highly loud on politics and extremely low on economy."
"The display of top politicians in commissioning the projects is impressionistic and lacking in economic growth ingredients," one financial expert told Business A.M.
Meanwhile, the governor says he would deploy the refunded money in providing more critical projects across the state to further drive the efforts at enhancing the socioeconomic life of Rivers people. He says he would work relentlessly for the interest of the state, and improve its stakes until it becomes what it should be. He also assured he hasn't touched a dime of the money. "I will use it for project execution. I am going to work till the last day in office. I will continue to work for the interest of our people. I'm not resting," he said.
However, the opposition APC has particularly flayed Wike for engaging in shiny, impressionistic road projects, including seven flyover bridges, five of which are on a single Port Harcourt-Aba highway, the state's main artery, worth several billions of naira. The party said the roads have only added aesthetics to the state, without bringing any economic investment that would generate much needed employment and incomes for the citizens. Development economists and financial experts also decried the governor's penchant for not revealing his contracts costs, the outsourcing of the projects with his aptitude of using foreign contractors like Julius Berger, rather than empower some credible local contractors, which they described as huge capital flight.
But the governor mentioned Lubrik Construction Ltd and OK Isokariari Company as two local contractors who got contracts.