Frontpage
National: Governance, Policy & Politics
Road users to repay N14trn infra loan at toll gates, says CBN governor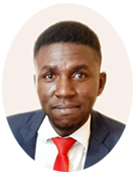 A graduate of Economics and Statistics from the University of Benin. An experienced researcher and business writer in the print and digital media industry, having worked as a Research Analyst at Nairametrics, Voidant Broadcasting Ltd, Entrepreneurs.ng, and currently a Market and Finance Writer at Business a.m. For stories, press releases, exclusive events, call +2347052803696 or send a mail to abuedec@gmail.com.
December 16, 2021157 views0 comments
Godwin Emefiele, Nigeria's central bank governor has said that Nigerians will repay a N14 trillion infrastructure loan which will be used to build the majority of the roads in the country.
The CBN governor, at the just concluded Bankers' Committee two-day retreat in Lagos, said this while fielding questions.
Emefiele said there are lots of idle funds in the financial system that can be channeled to the development of infrastructure in Nigeria, if they are packaged the way the Infrastructure Corporation of Nigeria (InfraCo) has been instituted to provide comfort to the local investors who want to pool in their funds into the project.
"Most of those roads will be tolled and we know that in many other countries in the world, roads are tolled because those projects are commercially viable. They can be refunded with tolls so that maintenance can be done on a regular basis, and people will pay for it and enjoy good roads, and enjoy good facilities because that is the only way we can fund the infrastructure of this country, which is the large amount of money that is needed," Emefiele said.
"Within the financial system, there is a lot of idle funds that can be channelled, if packaged the way the Infrastructure Corporation of Nigeria Limited has been set up to give comfort to the local investors to put their funds in the project," he added while stressing that most of the funds would be in naira because the banks and pension fund administrators have large pool of funds, and most of the funds can be raised locally before the country begins to think of accessing international finance.