Technology
WORLD BUSINESS & ECONOMY
Robinhood, Webull, E*Trade, eToro double global users to 14m in 12 months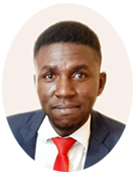 A graduate of Economics and Statistics from the University of Benin. An experienced researcher and business writer in the print and digital media industry, having worked as a Research Analyst at Nairametrics, Voidant Broadcasting Ltd, Entrepreneurs.ng, and currently a Market and Finance Writer at Business a.m. For stories, press releases, exclusive events, call +2347052803696 or send a mail to abuedec@gmail.com.
September 14, 2021846 views0 comments
As developers of stock trading apps across the globe continues to innovatively add new features to make portfolio management easier on the go for consumers and traders, Robinhood, Webull, Fidelity Investments, E*Trade and eToro, the world's top five trading apps, doubled the number of their users in the last year to nearly 14 million as of July 2021, official data released by BuyShares show.
Over the years, interactions with the global financial markets and stock exchanges have seen a revolution, making it simple and easy for trading on the platforms online anywhere and on the go. Thus, there is a record annual growth on the usage of these apps to make investments as well as monitor market trends. However, the year 2021 has seen an all-time surge.
Trading stock has evolved into mobile for quite a while and some technology firms have been on well-designed trading platforms to provide top-notch service to a new set of tech-savvy users. That evolution began initially in the United States where Robinhood has attracted tens of millions of users. In contrast, the European market is still patchy, with a handful of stock-trading apps slowly expanding to new markets.
According to data reported by AirNow, Robinhood boasts of being the most popular trading app across the globe by far with around 4.3 million active users every month as of July 2020 and spiking to a peak of nine million in the fifth month of 2021. The stock trading app also reported that it has around 7.3 million users globally who use it for trading and investments activities and indicating a 70 percent increase more than it recorded in the same period in 2020.
Trailing is Webull, ranked as the second most popular trading app worldwide with 2.7 million active users every month, twice less than Robinhood's numbers. However, statistics show Webull witnessed the biggest growth, with the number of users surging by 265 percent year-over-year.
Elsewhere, Fidelity Investments, which is ranked third with 1.8 million active users, saw a 38 percent growth in its active users more than in July 2020. Also, Morgan Stanley's E*Trade and eToro followed on the log, with 1.1 million and one million monthly active users, respectively.
More to the point of having the largest user base in the world, Robinhood also witnessed the biggest number of downloads this year. In the seven months of 2021, the trading app was downloaded 11.6 million times, close to the other top four apps combined, with almost one-third of all downloads happening in January.
While Webull was downloaded 5.6 million times during this period, this was 2.3 million more than the third-ranked eToro. Fidelity Investments and TD Ameritrade round off the top five list, with 1.9 million and 1.2 million downloads, respectively.