Europe
Royal Bank of Scotland finance chief Stevenson resigns ahead of annual meeting
May 30, 2018861 views0 comments
Ewen Stevenson, the Royal Bank of Scotland finance chief resigned from his role to "take up an opportunity elsewhere", according to the state-owned bank Wednesday, as the lender gears up for its annual meeting, where dividends, branch closures, and reprivatisation will be on the agenda.
While it is unclear when Stevenson departs, he will remain in his position to oversee an "orderly handover" of his responsibilities.
The search for a successor will begin immediately.
Ross McEwan, RBS chief executive credited him with helping resolve a number of the bank's "major legacy challenges" during his tenure.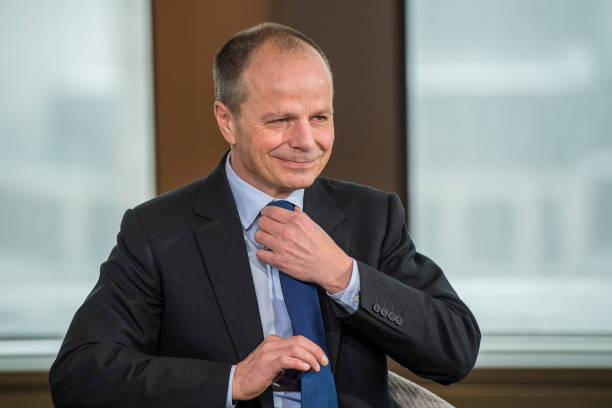 The announcement came hours before RBS faces down shareholders at its Edinburgh AGM when executives are expected to face a barrage of questions from shareholders.
The bank, 72 percent owned by the taxpayer, is likely to be quizzed over plans to kickstart dividend payments after recently agreeing a 4.9 billion US dollar (£3.6 billion) settlement with US regulators.
The deal, which related to claims RBS mis-sold toxic mortgage bonds in the run-up to the financial crisis, paves the way for the resumption of payouts, ending a barren decade for investors.
The Government is also ready to start selling shares in the lender, hoping to sell £15 billion worth of stock by 2023, around two-thirds of its stake.
However, it is facing a near-£26.2 billion loss on its holding, with the lender's shares languishing well below the average 502p share price paid during the crisis-era bailout, at around 275p.
The bank is also likely to be grilled over plans to shut 162 branches in England and Wales following a review of its network.
The lender said earlier this month that it was targeting sites that were in close proximity to other branches, as it starts to reintegrate its Williams & Glyn network back into the core bank.
Last year, RBS avoided the compulsory sale of Williams & Glyn, which had been ordered by regulators as part of state aid rules following its £45 billion Government bailout at the height of the financial crisis.
On Wednesday RBS said it will no longer fund Arctic oil projects and pledged to cut lending to firms profiting from coal as part of an updated energy policy meant to take a harder line on climate change.
The changes – which cover the mining, power and oil and gas sectors – mean the bank will not provide "project-specific finance" to new coal-fired power stations, new thermal coal mines, oil sands or Arctic oil projects, or those involved in "unsustainable" vegetation or peatland clearing.