Frontpage
Rwanda's $2bn Kigali innovation city project throws up lessons for Nigeria on knowledge-based economy
November 12, 20182K views0 comments
Ben Eguzozie, with wire copy
…city to attract $300m FDI, create 50,000 jobs
…generate $150m in ICT exports annually
…graduate 2,600 students every year
Rwanda, which has been posting Africa's success story of emerging market, last week Friday, in Johannesburg, South Africa, signed an agreement with Africa50, the pan-African infrastructure investment platform, to develop and finance a "Digital Innovation Precinct," including commercial and retail complexes, as part of a Kigali Innovation City (KIC) project.
The KIC is a flagship, pan-African project whose final value could approach $2 billion. It will house international universities, technology companies, biotech firms, and commercial and retail real estate in an area of 70 hectares.
As a key component of the government's Vision 2020 development pr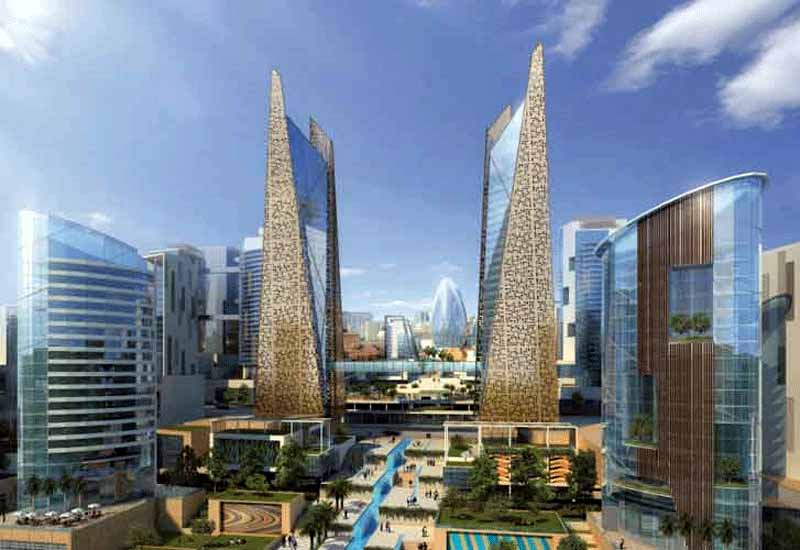 ogramme, KIC aims to attract technology companies from all over the world to Rwanda to create an innovation ecosystem and further a knowledge-based economy.  It is the first of its kind on the continent, said the Rwandan prime minister, Edouard Ngirente.
KIC it is estimated would create over 50,000 jobs and generate $150 million in ICT exports annually, as well as attracting over $300 million in foreign direct investment. Over 2600 students are expected to graduate annually from its universities over 30 years, adding to Rwanda's and Africa's pool of tech-savvy entrepreneurs.
The ambitious project throws up big lessons for Nigeria, Africa's biggest economy, which has Africa's biggest internet users of 103.67 million active users, but which is yet to undertake any digital innovation project.
Till date, none of the nation's 165 universities is listed among the world's smart universities driven by tech and knowledge.
According to Friday Udoh, a chartered economist and coordinator of South-South zone of Institute of Chartered Economists of Nigeria (ICEN), Nigeria must understand the need to invest in building smart cities and tech-savvy projects.
"The Rwanda Kigali Innovation City (KIC) gives a big challenge to Nigeria on the need for investment in technology-based projects, smart city and internet-enabled tertiary institutions," said Udoh in an interview with business a.m.
Udoh (Ph.D.) urged Nigeria to leverage on its top position in Africa as the country with the largest internet penetration and take up the political will to entrench digitization.
A press statement by Fleur Tchibota of Africa50's external communications made available to business a.m. said the agreement was signed between Rwanda and Africa50 during the Africa Investment Forum in Johannesburg last week Wednesday. Under the terms of the agreement Africa50 was appointed co-sponsor and partner of the project. It will apply its project development, financial structuring, and infrastructure development expertise, working alongside the Rwanda Development Board and other partners during the development phase. It will also help select additional partners, including other development finance institutions and private sector lenders, for the construction.
Edouard Ngirente, prime minister of the Republic of Rwanda, said "Kigali Innovation City will be an Africa-focused innovation hub and a holistic ecosystem of technology clusters. This innovative effort is the first of its kind in the continent. It will have Pan-African development impact both in terms of economic and human capital. Considerable amount of work has been done in collaboration with Rwanda Development Board, Africa50 and other partners. The full success of this project requires concerted efforts to mobilize more private investors."
For Alain Ebobisse, CEO of Africa50, the project "has significant socio-economic impact and aligns well with our vision of promoting innovation and ICT development in Africa. KIC is an example of how we can partner with one of our shareholder governments to provide project development expertise leveraging their outstanding track record in doing business to mobilize capital for a farsighted, innovative project of global reach."