By Dikachi Franklin, in Owerri
BoI – Your claim is not true
THE SOUTH EAST BRANCH OF THE Manufacturers Association of Nigeria (MAN), has said the written policy of the Bank of Industry, which is 60 years this year, is generally meant to provide loan facility to all Nigerian industrialists that meet the requirements of the bank, but that the implementation of the policy is a problem alleging that there is an unwritten policy to frustrate South East industrialists and provide assistance to their counterparts in the Northern and Western regions of the country.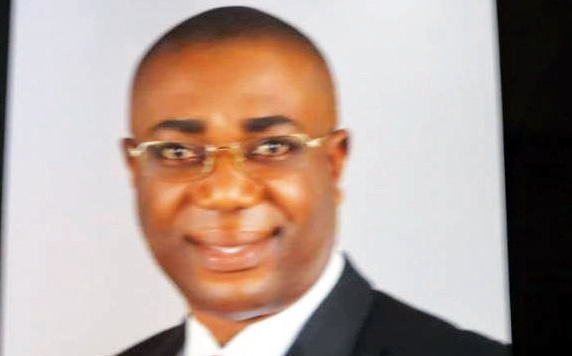 BoI implementation policy, which they also alleged is tailored towards providing assistance to northern and western SMEs, is seen as a deliberate plan to stem the economic growth of the South East region, which was seen as the fastest growing economy in Africa before the civil war.
They also argue that if 100 people apply for BoI products, even though they all meet the loan facility requirements, that only two persons would access BoI loan, asking what happens to the rest 98. They said it was time the BoI changes its implementation policy to accommodate industrialists and the business class from the South East.
These allegations were made at an interactive meeting between Manufacturers Association of Nigeria (MAN) Imo/Abia branch that was called to see how to bridge this gap. They said if BoI is really to serve every Nigerian entrepreneur who qualified it should ensure that its services are not lopsided. The interactive meeting, which lasted four hours, was held at Eze Imo Palace at Mbari Street, Owerri, Imo state.
In his opening remarks, Nwabueze Jones Anyanwu, chairman of MAN Imo/Abia branch, said the main objective of the interactive meeting was to bridge the gap between industrialists in his branch and BoI, and see how industrialists could access the loans and products provided by the bank for entrepreneurs to boost their businesses.
He urged BoI to ensure that its implementation policy is carried in a manner to wipe or remove the deep rooted perception of discrimination against the South East.
He advised that MAN members in the zone "must learn how to keep record of all their transactions to enable them fulfil the legal requirement of BoI".
But in its response, BoI said it stands to transform Nigeria's industrial sector, assist small, medium and large enterprises, new or existing companies seeking expansion, modernization or diversification and clients with demonstrable ability to meet loan repayments as well as borrowers with no record of unpaid loans to development finance institutions and other banks, etc.
Obaro Marvel Osah, the regional manager (South East) SME group of BOI, said: "It is not true that you are not getting the loans, but the problem is you're not meeting the requirements". He mentioned three companies in the South East who are still benefiting from several BoI products.
According to him 'those who are not getting should ask those who are getting what processes or what they do to access the loan," he said, in response of the MAN chairman's remarks and those who said they have never accessed the development financial institution's loans.
Obaro said: "Bank of Industry is a national franchise; the services are available to everybody. The problem is that they have not applied or they have not asked those who got how they did it".
He noted that out of the 36 states of the federation, BoI has its presence in 22 states to serve all Nigerians, saying that their doors are open daily for industrialists. He provided the website as www.boi.ng which he said contains all information and a whole lot of BoI products for entrepreneurs to access.
He also appealed for constant interaction with MAN members to remove the perceived implementation discrimination of South East entrepreneurs. According to him, BOI "objective is how to make business grow" as it turns 60 this year.