Comments
Safety measures, environmental control and local refining
May 2, 2022192 views0 comments
BY: SUNNY CHUBA NWACHUKWU
Regulatory agencies established by law under relevant authorities are expected to always be in charge and in full control of all activities taking place within their respective constituencies. Laws are made to be kept; therefore, set out rules and regulations as guiding principles for all operational practices should be observed and (to a great extent) be reasonably adhered to by all concerned. Otherwise, unsustainable disorderliness and chaos, with costly damages, could occur in the end.
The established authorities in the oil industry (the likes of Nigerian Upstream Regulatory Commission – NUPRC; and Nigerian Midstream and Downstream Petroleum Regulatory Authority – NMDPRA) are there to be respected by the operators and prospects wanting to apply and carry on legitimate operations within the spheres of technical and commercial jurisdictions these agencies cover.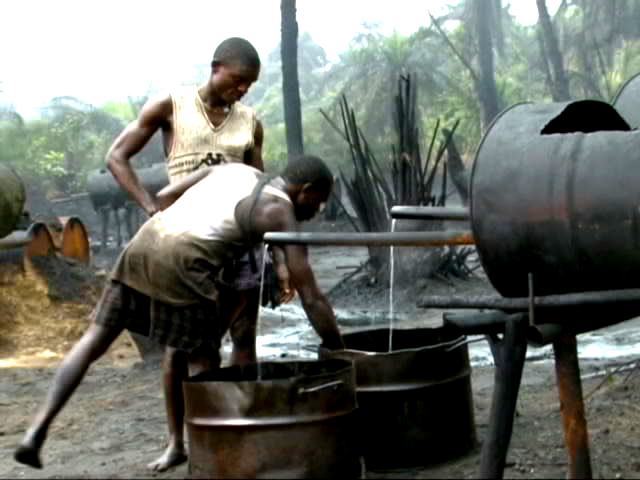 In the oil and gas sector of the economy, individuals wanting to key into entrepreneurial ventures of any kind and magnitude should follow the law, by first getting the necessary clearance that permits such activities they plan to venture into. Such procedural entry with all the required permits, qualifies an operator not to be tagged an "illegal operator". This corporate governance principle is very pertinent and of essence in organisational structural planning, both for corporate bodies and individual personalities that want to do genuine business covered by law. Businesses (big or small) are therefore advised to ALWAYS abide by the law of the land. It is through the monitoring and oversight functions of the established agencies that sustainable operations and growth are actually achieved within the confines of the guiding regulations, and equally be recorded in the sector's performance chart, thereafter.
Expert knowledge is brought to bear in the monitoring techniques of these agencies in checking and controlling the excesses of defaulting operators. By so doing, situations or circumstances that should be avoided are promptly detected and adequately put under control within permissible limits, thus circumventing any potential disaster or havoc (the industrial hazards and fire incidences that cause colossal damages to the business, that could equally claim lives and property at the same time); which may occur without such regulatory checks. Utmost caution is always required with consistent carefulness as the key in running any successful highly inflammable products' handling business (like in the petrol filling stations or cooking gas plants).
Recently, there was an explosion in Imo State (at Abaezi forest in Ohaji-Egbema Local Government Area, on Friday, 22nd April 2022), where about 110 people lost their lives to illegitimate activities of an illegal refinery located there. While we commiserate with the families of the victims in the unfortunate incident, these illicit operations of crude oil bunkering (oil theft) and illegal refinery (using artisanal refining technique) in the bush are, of course, both criminal offences carried out against the extant laws, by economic saboteurs that violate regulatory policies for both industrial safety measures and the environmental controls for pollution, public health hazards, soil integrity or the erosion menace, and biodiversity deficiencies resulting from their very counterproductive, unscientific life threatening modes of operations.
Their unkempt sites alone are recklessly and unsustainably utilised unprofessionally in managing any meaningful environmental impact assessment and its subsequent auditing. Their activities and criminal tendencies are totally unacceptable and condemned because, any enthusiastic, patriotically law abiding entrepreneur with innovative/creative capabilities, should be able to first approach the government or properly engage the relevant authorities for legitimate exemptions and waivers on the regular routine registrations and permits, if such applicants have clear proofs for professionally attractive ingenuity for inventions (indigenous to the locality, as the case may be), with potential economic benefits for the entire society, in the cause of running a business, legitimately.
Local refining of crude can only be encouraged and promoted within the oil industry, on the basis that all laws, policies, rules and regulations covering industrial safety measures, sustainable environmental control strategies and procedures, are effectively in place and efficiently observed and implemented, once the refining techniques (whether indigenous or not) are scientifically proven as correct, and certified as such with a clean bill to operate within the industry, as duly registered operators. And that these shall not in any way or at any time, sabotage the efforts of the government through oil theft and other kinds of illegitimate activities.
From this most recent carnage in the cause of illegal refining activities, no right thinking person would criticise the strictness placed on the corporate governance procedures attached to the processes of getting operators duly cleared and permitted to operate in this most sensitive and high risk industrial operation, for sustainability, conservation of everybody's life and attractive economic growth, corporate and individually.
Sunny Nwachukwu (Loyal Sigmite), PhD, a pure and applied chemist with an MBA in management, is an Onitsha based industrialist, a fellow of ICCON, and vice president, finance, Onitsha Chamber of Commerce. He can be reached on  +234 803 318 2105 (text only) or schubltd@yahoo.com
business a.m. commits to publishing a diversity of views, opinions and comments. It, therefore, welcomes your reaction to this and any of our articles via email: comment@businessamlive.com