Finance
Scorecard & outlook: Up, Up goes banks' profit at N1.34trn 2021, N1.6trn 2022, says Afrinvest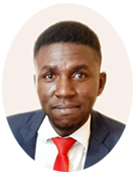 A graduate of Economics and Statistics from the University of Benin. An experienced researcher and business writer in the print and digital media industry, having worked as a Research Analyst at Nairametrics, Voidant Broadcasting Ltd, Entrepreneurs.ng, and currently a Market and Finance Writer at Business a.m. For stories, press releases, exclusive events, call +2347052803696 or send a mail to abuedec@gmail.com.
December 1, 2021141 views0 comments
22.3%‭ ‬growth in 2021
16.2%‭ ‬growth in 2022
Tier-1‭ ‬banks driving earnings in 2021‭, ‬beyond
Deposits to hit N46.3trn in 2021‭; ‬N50.1trn in 2022
There is no sign yet that there will be any let up by Nigerian banks for ramping up their profitability appetite, given what has just emerged from one of Nigeria's foremost investment banking, finance and research houses, Afrinvest. 
For, according to a report by Afrinvest Securities West Africa, the profit trajectory of the Nigerian banking industry is projected to grow 22.3 percent year on year to N1.34 trillion when the books are closed on December 31, 2021, on the back of a fully reopened economy that has allowed banks to continue with innovative and tech-driven customer-centric banking products, and given the low earnings from the industry's core business, rise in impairment charges and operating expenses, which brought about lower yield on assets and caused a 2.3 percent year on year decline in the total industry's pre-tax-profit to N1.1 trillion in 2020.
The Afrinvest Securities West Africa 2021 banking sector report, in its 16th edition, titled, 'Resilience amidst endemic and pandemic constraints,' projects the industry's profit to grow 16.2 percent year on year to N1.6 trillion in 2022. It says that the banking sector profit growth will be championed by Tier-1 banks who will amass a whopping 73 percent of the total profit or N976.7 billion, while the Tier-2 banks will contribute 27 percent of the total profit in the year 2021.
Furthermore, the leading research, investment banking and stockbroking firm, is projecting that in 2022, a total of N1.13 trillion of the profits will be from the Tier-1 lenders while the Tier-2 lenders will contribute about 27.4 percent or N425 billion of the industry's total profits.
Afrinvest projections for the industry also show that gross earnings will increase year on year by 7.6 percent to N5.4 trillion in 2021 while in 2022 it is expected to witness an 11.8 percent year on year growth to N6 trillion. Again, the report also pointed out that the bulk of the gross earnings will reside with the Tier-1 lenders at 62.1 percent, with Tier-2 banks contributing 37.9 percent to print at around N1.9 trillion in 2021. However, worthy of note is that in the year 2020, which was crippled by the coronavirus crisis, the banking sector's gross earnings rose at a 5-year Compound Annual Growth Rate (CAGR) of 5.2 percent and 2.8 percent year on year to N5.0 trillion.
Sector performance FY 2020; H1: 2021, so far
A look at the industry's performance so far in 2020 and in the first half of the year 2021 revealed that amidst the tough macro and tight regulatory environment, banks remained resilient. This is evident in banks delivering a 15.6 percent and 6.8 percent year on year growth in total assets and profits, respectively, in H1:2021 despite elevated CRR debits and compulsory LDR levels. With the pandemic, the Nigerian banking sector vulnerability heightened, which required swift policy responses from the CBN.
The Afrinvest report also tells the story about the sector's earnings and profitability slowing in 2020, hurt by the stringent implementation of the CRR policy (27.5%) which effectively sat north of 50 percent for some banks due to CBN's non-refund policy and the discretionary excess debits. In addition, the low-interest-rate environment in H2:2020 and H1:2021 drove a weak yield on assets for the sector despite the drive to expand asset base. These factors, coupled with deposit reduction in both consumer and business segments, exposure to currency risk and increased credit default, affected Nigerian banks' profitability. Consequently, aggregate gross earnings for the covered banks marginally grew by 2.8 percent in 2020 relative to 9.9 percent in 2019. Meanwhile, earnings weakened as the industry's PBT fell 2.3 percent from a growth of 13.2 percent in 2019, while PAT slightly grew by 0.4 percent year on year compared to 13.1 percent in 2019.
However, Cost of Risk (CoR) weakened to 1.2 percent in 2020 from 0.9 percent as impairment charges surged 105.5 percent to N392.5 billion from N191.0 billion in 2019 given the increases in Stage 3 loan classification.
Industry Capital Adequacy Ratio (CAR) improved to 19.4 percent in 2020 relative to 18.7 percent in 2019 (ex. Unity Bank), reflecting the banks' resilience. This was higher than the prudential regulatory thresholds of 10.0 percent, 15.0 percent and 16.0 percent for national banks, international banks, and Domestic Systemically Important Banks (D-SIBs).
Equities market and banking stocks performance
In 2020, according to the analysts at Afrinvest, performance at the domestic equities market was a tale of two halves: a gloomy first half and a booming second half. Although 2020 kicked off on a positive note as investors switched interest to stocks due to unappetizing fixed income yield, this mood was dampened by the outbreak of COVID-19. Nevertheless, reopening of economic activities, fiscal and monetary stimulus and better-than-expected corporate earnings drove positive sentiments, leading to a 50.0 percent gain in the benchmark index.
Reflecting the overall market mood, the banking index returned 10.1 percent in 2020. The performance was driven by investors' interest following impressive earnings and a high dividend yield. FCMB (+80.0 %), Zenith Bank (+33.3 %), and Fidelity Bank (+22.9 %) were the best performing stocks in the sector while Access Bank (-15.5 %t), Union Bank of Nigeria (-10.8 %), ETI (-7.7 %), and Wema Bank (-6.8 %) lagged.
Elsewhere, the 2021 banking industry report also has Afrinvest projecting that total banking industry assets will also hit N71.1 trillion in 2022 after rising 8.2 percent year on year to N65.1 trillion in 2021. The report said the Tier-1 lenders will own 62.6 percent of the total industry assets, while the lower tier financial institutions will account for just 37.4 percent of the total in 2021; and 63 percent and 27 percent, respectively, for next year.
However, banks remained resilient in creating risky assets, despite weak macroeconomic and tight operating terrain; and thus, Afrinvest expects the industry's total loans to hit N27.5 trillion next year after reaching N24.9 trillion by the close of 2021. But, in terms of asset creation, as contained in the report, the banks grew their loan books by 16.3 percent year on year to N24.6 trillion from N21.2 trillion in 2019, supported by a surge in deposits of 28.4 percent year on year within the same period, as banks aimed to achieve the CBN's LDR target (65.0%).
Meanwhile, total bank deposits have been estimated to grow 6.2 percent to N46.3 trillion in 2021 and 8.4 percent to N50.1 trillion in 2022.
Also, aggregate credit to the private sector rose 21.7 percent in the first 12-months of the policy implementation to N30.2 trillion compared to an 11.1 percent increase in the preceding 12-months, according to data obtained from the CBN website. Industry non-performing loan (NPL) ratio in 2020 improved to 4.4 percent from 5.3 percent supported by the CBN's regulatory forbearance to boost asset quality, while the industry's shareholders' fund is expected to grow aggregately by 9.2 percent year on year this year to N6.6 trillion and 15.0 percent to N7.6 trillion next year. But in the covid year, the shareholders' fund grew 19.3 percent to N6.0 trillion with Tier-1 banks accounting for 69.0 percent or N4.2 trillion of the aggregate.
Outlook & key drivers of industry growth
On the other hand, as the pandemic-related restrictions triggered a massive shift to digital channels, accelerating usage of e-payment systems in 2020, this, however, did not translate into higher earnings for most banks. Afrinvest in its outlook as shown in the report, stated that growth in digital banking channels would show up in sustained growth in the numbers for 2021 and beyond as increased internet and mobile penetration would result in higher transaction volumes and income from digital channels; although, a tussle with Fintech players in terms of innovation and volume would hinder banks' earnings potential. It says to capture the full benefits of digitisation, banks have to increase investments in technology infrastructure, resulting in higher costs of maintenance which it expects would mute savings from operational expenses.
The report, which unravelled how the Nigerian banking sector remained resilient amidst constraints from the pandemic, weak domestic macroeconomic conditions, and tight regulatory environment, also posited that the performance of bank earnings will stay resilient but will be driven by the higher impairment charges and anticipated increase in OPEX, which would pressure industry profitability in the short term; also, fees and commission income to cushion the impact of low yield as banks aim to drive higher transaction volumes.
More so, the report said banks will remain well poised to defend net interest margins (NIMs) through different interest rate cycles and then, the net interest income growth to recover sluggishly, though confident of banks' ability to favourably reprice loans and deposits.