Commodities
SEC partners SON on commodities standardisation to boost Nigeria's economy
June 8, 2023140 views0 comments
By Cynthia Ezekwe
The Securities and Exchange Commission (SEC)  has partnered with the Standards Organisation of Nigeria (SON)  to develop standards for commodities meant for exports to boost Nigeria's economy, provide jobs for Nigerians as well as provide the nation with foreign exchange.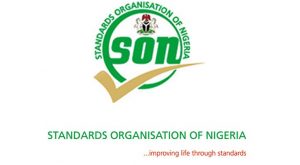 This was disclosed in a statement issued by the commission, which projects the growth of the Nigeria agricultural sector.
 Lamido Yuguda,the director general, SEC, noted  that the collaboration with SON had resulted in some standards being developed and being exposed to different markets with appreciable feedback.
Yuguda said the development of these standards would pave the way for the export of the products to the international market which will in turn boost the Nigerian economy.
"This is a sector that the commission has been working strenuously to encourage both agricultural commodities and mineral commodities among others. This is a market that has a lot of potential for Nigeria.
Yuguda explained that irrespective of Nigeria being a country that is rich in agriculture, lots of its resources are sold in the local markets, without any formal standard, and that has led to the rejection of most Nigerian agricultural produce in the international market.
"You see smaller countries are able to export their agricultural products, especially fruits. Our fruits are among the best in the world, but unfortunately, we are not participating in this market because of the issues of standardisation," he said.
He noted that  as part of its implementation of the capital market master plan, the commission constituted a technical committee on commodities trading ecosystem,  whose mandate is to identify challenges of the existing framework and develop a roadmap for a vibrant ecosystem.
Apart from collaborating with SON, Yuguda said the commission was working with the National Insurance Commission (NAICOM), Central Bank of Nigeria (CBN) and the Federal Ministry of Solid Minerals and Mines to develop the sector in terms of capacity building, standard setting, domestic and international advocacy.