Finance
SEC to ease deceased investors' shares transmission 
Adesola Afolabi was a businessamlive reporter and Head of Financial desk.
November 15, 20181.2K views0 comments
The Securities and Exchange Commission (SEC) says it is addressing the challenge of shares transmission of deceased investors to their next of kin to make the process efficient and less cumbersome.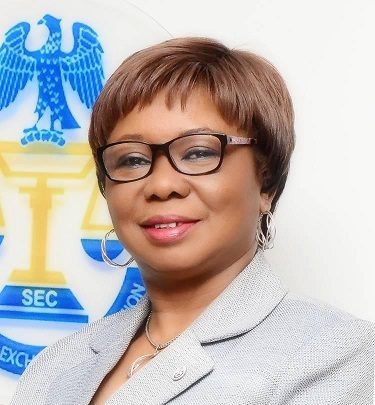 Mary Uduak, acting director general of SEC said in Lagos on Thursday that the commission would engage with the probate registry and sensitise it with a view to providing solutions to the cumbersome process of transmitting shares.
According to the acting SEC boss,  the second step will involve the SEC developing rules "around the time frame for transmission of shares and a fee structure.
Uduk in her update of resolutions passed at the third quarter capital committee meeting held Wednesday in Lagos also expressed worry on the issues of identity theft in the capital market.
According to her, the commission will work with other major stakeholders in setting up a committee that will look into and proffer solutions to problems around identity management in the Nigerian capital market.
She harped on the need to grow the market for trading in securities on unlisted public companies, noting that a SEC/CAC collaboration and other stakeholders was in the offing to assist public companies that are yet to register their securities.
"The commission is making concerted efforts to collaborate with CAC so that public companies can register their securities without much difficulty", she said.
Uduk further noted the commission was set to take enforcement actions against any persons engaged in trading in the shares of public unlisted companies outside a recognised securities exchange as provided by the Rules.
Intimating the general public and market stakeholders on the creation of a commodities division, the SEC boss said the division was created in furtherance of a commitment to develop a vibrant commodities eco-system. She explained that the division will strengthen regulatory capacity.
Uduk also lauded the innovative solution developed by AFEX Commodities Exchange Limited (AFEX) in collaboration with Sterling Bank and BinKabi launched earlier in the week.
She said the solution which will through the introduction of blockchain technology streamline the process of financing agriculture to smallholder farmers and other players in the commodities markets, is an interesting development in the commodities sector.