Oyeleye
Security: Africa and global realities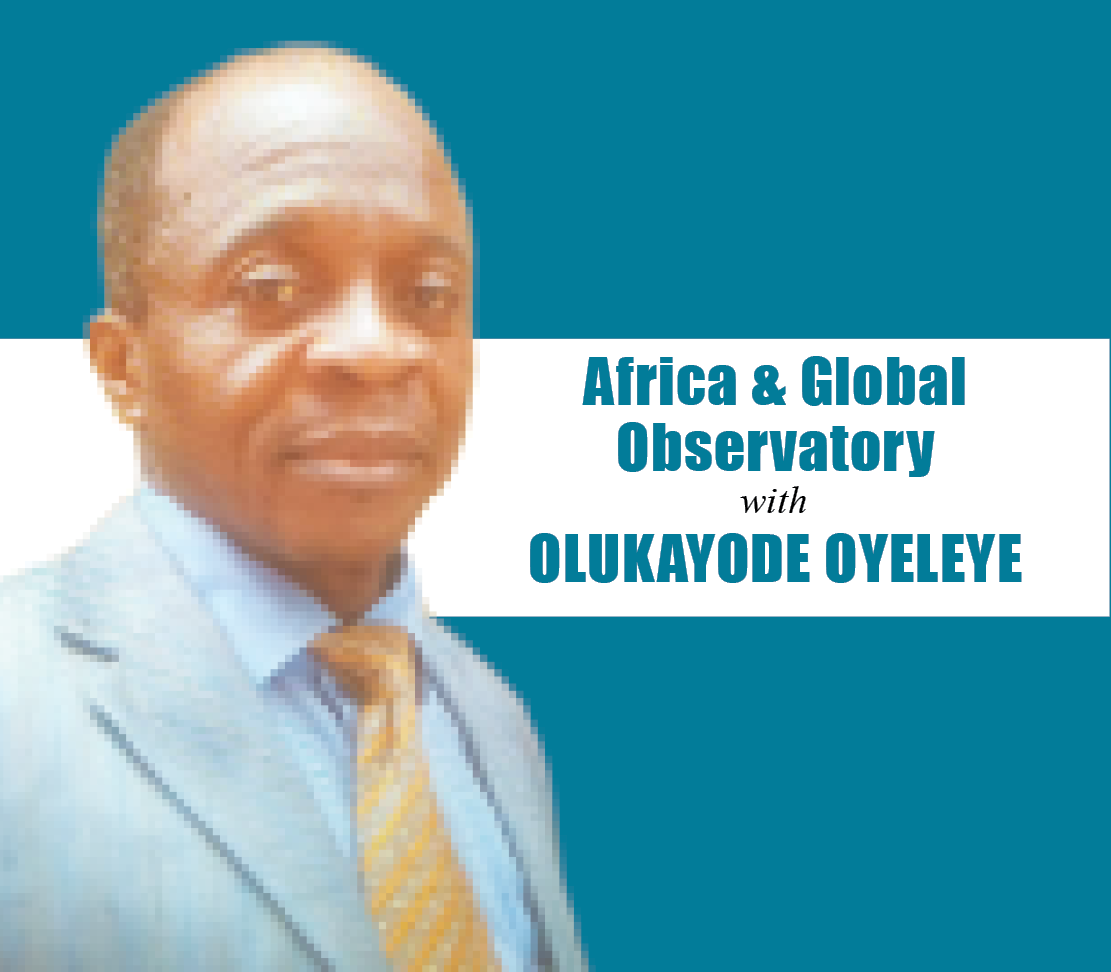 Dr. Oyeleye, a consultant, journalist and policy analyst, can be reached via:
oyeson2@yahoo.co.uk
Twitter: @OlukayodeOyele1
March 17, 2020977 views0 comments
FOUR WEEKS AGO, Germany played host to world leaders at the 56th Munich Security Conference (MSC) in which presidents, prime ministers, foreign and defence ministers from more than 40 countries were either present or were represented. Influential private companies were also represented, for their roles and relevance in the subject matter of security. About a week before then, heads of states and governments from various African countries gathered in Addis Ababa, the capital of Ethiopia. They gathered to discuss – in the main – how to ensure security for Africa.
Although both Munich and Addis meetings were said to be on security, the perception, understanding and commitment to the realisation of security in the two conferences didn't take the same form. Realistically, they were not expected to. The geopolitics and security architecture from both blocs haven't been the same. Same applies to the nature and extent of alignments. While Africa's preoccupation is on diverse areas on the continent of Africa, the Munich meeting had far greater outlook and coverage, spanning through many continents.
It was hope-inspiring that the 33rd Ordinary Summit of the African Union (AU) in 2020 thought it right to prioritise a theme known as "Silencing the Gun: creating conducive conditions for Africa's development." Reactive as this may appear, African leaders have at least given indications that they are aware of insecurity and the attendant consequences in Africa. Accordingly, they attempted to find a path towards implementation of Africa's peace and security agenda as well as score the Goal number 16 of the Sustainable Development Goals.
Although the global community is embroiled in conflicts of various causes, scales, coloration and complexities, Africa's security challenges come with some peculiarities. From conflicts currently going on in Libya, the recent rapprochement between President of South Sudan and his former deputy, the crisis of leadership in Sudan, Algeria, the climate-related security risks in the Horn of Africa, Central Africa and the Sahel, to the Boko Haram insurgency and the menace of itinerant herdsmen in Nigeria, African leaders have a lot to chew. The goal of establishing peace and security on the continent can therefore never be too ambitious. This is especially so, considering the extent of damage Africa has been through.
The words of the AU Commission Chairman, Moussa Faki Mahamat, might shed some lights. At the 2020 security-themed summit, Mahamat was quoted as saying the relentless terrorism "threatens the collapse of some member states." Whether the African leaders are truly sincere about ensuring peace leaves some questions begging for answers. The sincerity of many national leaders in Africa comes under scrutiny here. It is a known fact that there are cases of violence fuelled by leaders, especially those changing rules to enable them hold on to power. And, if charity is truly to begin from home, those leaders need to be told in clear, unmistakeable terms that they need to prioritise the peace of their countrymen and women above personal political agenda. In some countries, poor governance has created breeding grounds for bandits. In some extreme cases, many countries are living with conflicts related to power vacuum or those inflicted by sit-tight leaders. Boko Haram insurgency had a fair share of its causes from poor governance.
The readiness to partner with the United Nations was commendable. But we would be pleased to see convincing operational details on how to "beat terrorism together." We would look out for the intervention of the UN Secretary General, Antonio Guterres, in ensuring that this becomes a reality. But without sounding esoteric, many facts are generally known about Africa's conflicts. One of them is the relative neglect of the continent by Western countries as they pine away in conflicts. For instance, international support for the South Sudan has been meagre, inconsistent and not well targeted throughout the seven-year period before the peace that was recently brokered. The successes of UN-AU partnership through the Union's "Silencing the Guns" initiative, according to Guterres, could be associated with the joint efforts towards advancing peace, particularly in the past few months in the transition to democratic governance in Sudan.
By contrast, however, the Munich summit took time to look at theoretical aspects of regionalism, releasing the Munich Security Report which set the tone for the conference. In that report, it was contended that both the world in general and "Western" countries themselves are uncertain of their values and their strategic orientation, a situation described as "Westlessness." The organisers set a stage for debate as to whether the West was under threat from "liberal internationalism," or "it is precisely the rise of illiberalism and the return of nationalism that put the West at risk." It was clear that the security architectures at the MSC were different from those of the AU summit. This could be gleaned from cases such as America's insistence that Huawei, a Chinese telephone and telecom giant was a security risk to other countries. The talks on US actions in the Middle East, particularly Iran and Iraq, were remarkable.
While Coronavirus was more or less an afterthought in AU's meeting, it was an integral part of the Munich meeting. The challenges of Africa are clearly different from those that came up for discussions at the MSC. The International Labour Organisation (ILO) has some useful perspectives. Parts of the global challenges are increased risk and vulnerability. It indicated that the nature and number of risks show no signs of decline and in many respects are becoming more complex. It noted that globalisation offers great opportunities for human advancement. New opportunities for trade, investment and capital flows and advances in technology, including information technology, offer great potential for raising living standards around the world. It argued, however, that they also entail considerable risk. This is an aspect that seems to have received less than satisfactory attention by leaders and heads of government in Africa. Their immediate and remote linkage with insecurity will be the areas the remaining parts of this discourse will focus upon.
Overall, Africa's security challenges should no longer be treated with kid gloves as the continent reels in poverty, climate challenges, corruption, conflicts and insecurity, all of which feed into each other and help to perpetuate a vicious cycle. There is hope, however, if there is a strong will to make the positive change happen.