Analyst Insight
Self-testing for COVID in Africa is an urgency
May 3, 2022373 views0 comments
BY TIAN JOHNSON
Rumbi*, a primary school teacher in Zimbabwe, who spends three hours a day commuting on a crowded public transport to get to work, was concerned that she might have been exposed to COVID-19. To avoid putting her students at risk, she decided to get tested. When she arrived at the testing site, she was told that it would cost her sixty dollars – more than half of her monthly salary. Dejected, she returned home. If she was in the UK or Germany, she could have just self-tested at home.
This is the reality for millions of Africans who are still unable to access rapid antigen detection testing two years into a global pandemic. Meanwhile, Americans can order up to four free home test kits, children in Germany get a free test-kit each morning and, if positive, go home to self-isolate.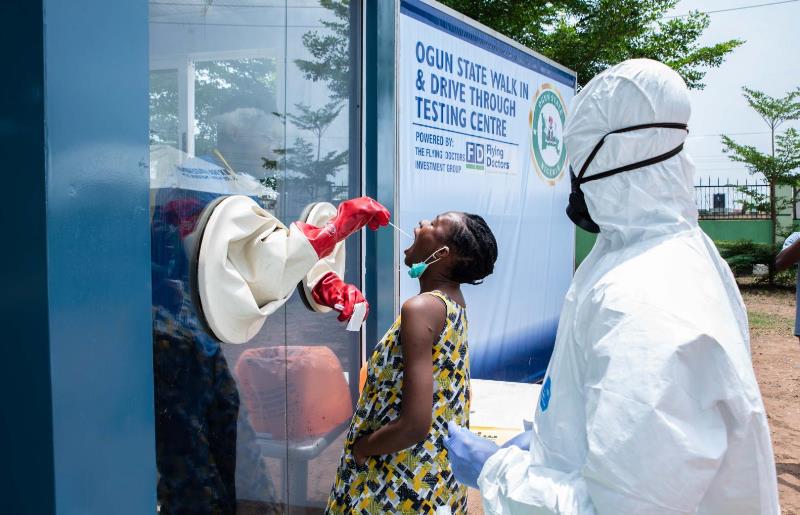 The reported average daily testing rate in rich countries is, per capita, nearly ten times higher than that of middle-income countries and close to 100 times higher than that of low-income countries. According to WHO AFRO, in Africa alone, 85 percent of COVID-19 infections go undetected.
This means Africans are more likely to unknowingly spread the virus, and more likely to face severe disease, hospitalisation and death. This is an injustice.
Perhaps the biggest obstacle to making inexpensive self-tests widely available in the developing world was that the World Health Organisation until April did not issue guidance on their use. As poor countries lack the resources of wealthy countries to buy tests or evaluate their safety, they have to wait for WHO approval before aid groups and international agencies are willing to donate them in large numbers. The UN and other donor agencies can't deploy the tests until WHO say it's OK. African governments generally don't want to use the tests until they get that guidance.
After months of advocacy by civil society groups, including a demand made at the Ports To Arms Global Health Summit in Abuja last in March, The World Health Organisation (WHO) has recommended that national Departments of Health act swiftly to accelerate access to rapid antigen self-testing.
However, knowing our covid status should not be at the mercy of WHO bureaucracy or the slow pace with which governments on the continent have provided access to testing, treatment and care.
HIV has shown us the importance of empowering individuals with their health status knowledge; when it came to COVID-19, but for too long, the WHO placed undue weight on concerns that self-testing will lead to more false negatives, unreported results, and inferior disease surveillance, which delayed the issuing of this new guidance. As rapid tests become more accurate, this proved to be an exaggerated caution. This must not happen again.
This new interim WHO guidance should be used by civil society to advocate that governments provide people with the knowledge to self-test, collect their sample properly, notify public health bodies of positive test results and understand the risk of false negatives.
Access to self-testing is critical to prevent onward transmission. It will allow more people to isolate themselves while infectious, thereby safeguarding their communities. In remote, hard-to-reach areas where PCR testing is unavailable, self-testing could be instrumental in preventing the spread of the virus. It can also help schools, businesses, and community groups make informed decisions about opening, gathering, and operating. Further, it will be crucial to getting treatment quickly.
Earlier this year, schools in Uganda reopened after one of the world's longest school closures. As with many other low- and middle-income countries, remote learning was not an option. Having access to rapid tests is critical in avoiding these significant disruptions.
Testing — which should be a gateway to COVID-19 care and treatment — is instead now a bottleneck — and this difficulty is exacerbated in countries where testing is only provided by the health professionals.
At the African Alliance, we have consistently made clear how profiteering from life-saving medicine and tools continues to kill Africans. But is anyone listening? We demand justice, not charity — and the prospects are grim. Now with the new WHO interim guidance we have another opportunity to move the needle towards health justice.
The long delay in the WHO recommending self-testing also delayed access to treatment, care and support for millions. With the current timeline, global health agencies and procurers may only deploy self-tests in 2023. This is unacceptable. The power lies with our own governments who must have the courage that they continue to lack in ensuring that Africans can fully realise their right to life, health and dignity.
The best time to act equitably was over two years ago when global players strategised on tackling COVID-19.
The next best time is now!
*Not her real name
Tian Johnson is a human rights advocate and the Head of the rights-based non-profit African Alliance. They are Co-Chair of the African CDC Vaccine Delivery Alliance's Community Engagement pillar and a founding member of the Vaccine Advocacy Resource Group.