Frontpage
Senate under pressure to reject Emefiele's
May 14, 2019815 views0 comments
Forces against the reappointment of Central Bank of Nigeria (CBN) Governor Godwin Emefiele have stepped up pressure on the Senate to reject his confirmation.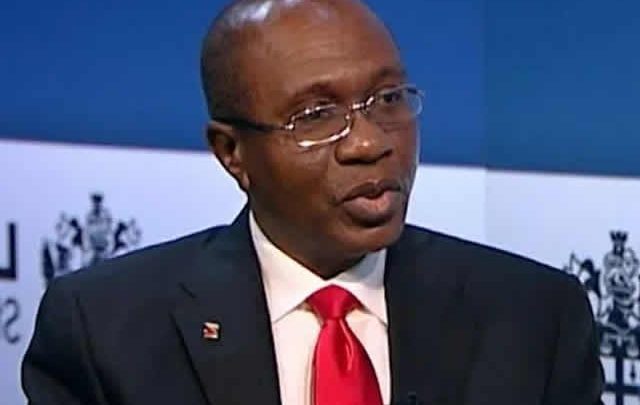 The upper legislative chamber will, this week, officially commence the processing of President Muhammadu Buhari's request to have the apex bank boss clinch another five-year term.
It was learnt yesterday that the nomination might be referred to the Senate Committee on Banking, Insurance and Other Financial Institutions.
Senate President Bukola Saraki had on Thursday read Buhari's letter seeking approval for Emefiele's reappointment. The president, in the letter, noted that Emefiele's first term would expire June 2 and sought confirmation of his reappointment, pursuant to the provisions of Section 81(2) of the CBN Act 2007.
A few individuals and civil society organisations however have informed the chamber of their opposition to the reappointment.
Unofficial hints from the Senate Committee on Rules and Business in charge of scheduling issues for debate and consideration on the Senate floor hinted that the matter might be mentioned today.
When it is scheduled on the Order Paper for discussion, the Senate leader would move that the nomination be referred to the appropriate committee for a thorough screening.
It was learnt also that some lawmakers are angling for the screening to be done by the general Senate through the committee of the whole without passing it to any standing committee.
Already, a whistleblower, George Uboh, is reported to have challenged the plan by the Federal Government to extend Emefiele's appointment.
According to the report, Uboh, a financial recovery agent, wants the court to revoke the letter of Emefiele's reappointment, which was announced on Friday.
In the suit brought before the Federal High Court, Abuja division, Uboh said the Federal Government could not ask the Senate to confirm Emefiele's reappointment when a matter challenging his stewardship at the Central Bank had not been decided.
Online reports have also emerged alleging that Emefiele, his Deputy Edward Lametek Adamu, Director for Finance Dayo M. Arowosegbe and an adviser to the CBN Governor, Emmanuel Ukeje, were caught on tape discussing how to cover up a N500 billion loss.
The release of the audiotapes appeared to have been timed to coincide with the Senate's opening of deliberations on Emefiele's confirmation.
The CBN has since denied that tapes of a discussion between Emefiele and his deputy Adamu and other officials had anything to do with plans to shortchange the bank over a failed investment in Dubai.