Frontpage
Oil and Gas
Seplat Energy's former CEO responds to termination of contract by oil firm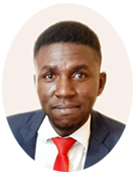 A graduate of Economics and Statistics from the University of Benin. An experienced researcher and business writer in the print and digital media industry, having worked as a Research Analyst at Nairametrics, Voidant Broadcasting Ltd, Entrepreneurs.ng, and currently a Market and Finance Writer at Business a.m. For stories, press releases, exclusive events, call +2347052803696 or send a mail to abuedec@gmail.com.
December 24, 2021274 views0 comments
Austin Avuru, the immediate past chief executive officer of Seplat Energy, has responded to the announcement by the oil company of the termination of his contract as a non-executive director over what the company alleged to be governance infractions.
The board of the Lagos and London quoted indigenous oil and gas exploration and production company, said just before Christmas day in a public statement it was terminating Avuru's contract owing to breaches of the company's corporate governance policies and his fiduciary duties. But Avuru, through his lawyers, Perchstone and Graeys, has swiftly reacted, dismissing the termination move by Seplat Energy, saying the intention was to play to the public gallery while the real object was to do incalculable damage to the director's reputation.
Osaro Eghobamien and Folabi Kuti, both senior advocates of Nigeria (SAN), and partners at the solicitors and arbitrators legal firms, in their response stated: "Our attention has been drawn to a publication issued by Seplat Energy Plc. (Seplat Energy/the Company) on December 23, 2021, clearly designed to malign Austin Avuru (our client), and well-circulated on both the mainstream and social media.
"By the publication, Seplat Energy announced the termination of the contract of appointment of our client as its Non-Executive Director on December 22, 2021, due to alleged breaches of the Company's corporate governance policies and his fiduciary duties, and further called for his resignation as a director of Seplat Energy.
"Our client has taken a dignified position on the issues leading to the ill-advised action. This is clearly evidenced by Seplat Energy's letter dated January 9, 2021, confirming our client's dignified position, and urging our client to act with confidentiality, which is customary to our client's impeccable character.
"In a dramatic summersault and by letter dated December 22, 2021, received by our client at about 6 pm, Seplat Energy purports to terminate the appointment of our client from the Board. This was followed by a public announcement the next morning without as much even giving our client the opportunity to respond to a letter, content of which were otherwise grossly mischievous.
"The company's ostensible intent to terminate the services of our client and the subsequent publication was simply to play to the public gallery. Its real object was to do incalculable damage to our client's hard-earned reputation.
"We will immediately respond to the fictitious allegations and reserve our client's rights.
"The general public is hereby advised to discountenance Seplat Energy's publication of December 23, 2021," the statement reads.
However, the notice by the energy company explained that the board had called for Avuru's resignation as a director of Seplat Energy without going into details about the nature of the alleged infractions committed by the erstwhile CEO.
While it is still not clear what these infractions are, one area being suggested relates to possible conflict of interest. Avuru was CEO of Platform Petroleum Limited and is a co-founder Seplat Energy, becoming pioneer CEO in 2010. He retired in 2020.
During his time as CEO, Avuru took Seplat public in 2014 with a dual listing on the London and Nigerian Stock Exchanges.
But Seplat Energy has not been far from public attention this year with non-performing loan issues that have seen Access Bank and Zenith Bank secure court injunctions against related companies where it or its retiring chairman, ABC Orjiako has interests.
These issues are believed to have led Xavier Rolet, an independent non-executive director of the indigenous energy company, to resign from the board two days after a Federal High Court in Lagos, Nigeria granted Zenith Bank Plc interim orders of Mareva Injunctions against Shebah Exploration & Production Company Limited (SEPCOL), Shebah Petroleum Development Company Limited, owned by Orjiako and others.
Edith Onwuchekwa, director, legal, and company secretary at Seplat noted in a November 9, 2021 statement that, "the order has no impact on the operations of Seplat Energy," Rolet's resignation appeared to have forced the hands of Orjiako to also announce stepping down from the board in May 2022 after the annual general meeting ahead of the 2023 date he was originally due to retire. until 2023.