Insead Knowledge
Shareholder Activism at What Price?
November 20, 2023143 views0 comments
Financially driven campaigns waged by institutional investors against companies can lead to more workplace illness and injury.
Despite global economic headwinds, companies are under increasing pressure from investors to improve their value proposition. From technology to healthcare, few sectors are spared.
Even companies that have delivered impressive returns are not immune. Last year, for example, London-based hedge fund TCI Fund Management publicly urged Google to cut headcount and compensation. Just two months later, CEO Sundar Pichai announced the layoff of 12,000 employees.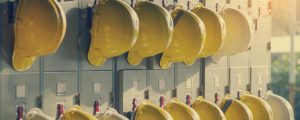 Institutional investor activists (IIAs), usually hedge funds and mutual funds, often bill themselves as defenders of shareholder value. They hold management teams and boards accountable for their perceived destruction of value or failure to maximise it. From criticising firms publicly to exercising their voting power, IIAs wield outsized influence, considering their stake is typically less than 10 percent of a company's stock. But although activism often boosts firms' financial performance in the short run, how are other stakeholders affected?
In a study that won the 2023 Responsible Research in Management Award, my co-authors* and I show that institutional shareholder activism can lead to more workplace injury and illness. We also show that this effect is stronger when both the activist and the firm's board are politically non-liberal. In other words, investors' pursuit of profit comes at the expense of employees' health and safety.
Shareholder activism vs. employee health
Our findings, published in Organization Science, are based on an analysis of comprehensive data on companies in the United States. First, we identified IIAs from investor filings with the Securities and Exchange Commission. Then, we obtained work-related injury and illness data from 2002 to 2011 from the Occupational Safety and Health Administration.
We also analysed the political campaign contributions of fund managers working at IIAs and of board members, as well as a host of other pertinent corporate information.
Comparing the establishments (factory, shops etc.) of firms targeted by IIAs to those of firms that were not, we show that IIA attacks increased the average rate of employee illness and injury by 11.74 percent. For an establishment with 100 employees, this represents an extra case of employee illness and injury on top of the average eight cases per year. This impact worsened significantly when the IIA was politically non-liberal.
The political leaning of targeted firms' board of directors mattered too. We found that the impact of activism on employee injury and illness was stronger when the board of the targeted firm was politically non-liberal.
Conservative vs. liberal activists
Whereas previous research focused on the financial ramifications of shareholder activism, our study raises ethical concerns over the growing phenomenon. Indeed, our findings suggest activism that pushes companies to be more efficient increases employees' workload. It also leads to more violation of workplace safety- and health-related regulations.
Clearly, the pursuit of profit by IIAs comes at a cost to employees' health. And there will be no letting up: Activism is rising not just in the US and Europe but also in the capital markets of Asia.
Although some institutional investors like Norway's US$1.4 trillion sovereign wealth fund push companies to improve their ESG (environmental, social and governance) performance, many IIAs appear to prioritise change that improves short-term financial performance. In fact, we found that non-liberal activists can cause firms' ESG performance to decline. This implies that how shareholder activism affects the interests of other stakeholders hinges on activists' political ideology.
Activism may also have unintended consequences for firms. Employees who are overworked and getting injured at work are likely to be less happy, less productive and more likely to quit.
Prevention is better than cure
It may be less costly and more effective to pre-empt activist attacks than deal with their aftermath. There are many steps companies could take, from regularly reviewing their business strategy and portfolio, managing stakeholder relationships, proactively engaging with shareholders and improving governance.
Our findings suggest that companies should also pay attention to the political ideology of shareholders as well as that of board members. Awareness of shareholder activism's impact on employee health would hopefully prevent companies from implementing harsh cutbacks that pile on the workload. In the age of stakeholder capitalism, firms will find it increasingly necessary to safeguard internal stakeholders' as well as shareholders' interests.