Commodities
Shea nut, Shea butter, Shea butter oil: Nigeria's untapped global competitive export advantage
December 14, 20203.4K views0 comments
By Onome Amuge
The Shea nut is a perennial traditional African crop that is naturally and predominantly grown in the West and Central regions of the continent. Its fruits contain a relatively large and oily nut from which Shea butter, a valuable commodity, is extracted.
A 2019 report by the Food and Agriculture Organisation (FAO) rated Nigeria as the highest producer of Shea nuts in the world. Data presented by the international organisation indicated that the most populous black nation produced an average of 263 thousand metric tonnes per annum, approximately 53 per cent of total global production.
Niger State is renowned to possess the highest production capacity in the country, while Kwara, Kebbi, Kaduna, Benue, Ogun and Oyo states also join in the rank of top producing states of the Shea tree.
Locally, shea butter, a key derivative of the Shea tree has been recognised and utilised as a medicinal ointment in the treatment of skin disorders that include; eczema, burns, rashes, stretch marks, wrinkles, skin discolorations, itching and other skin problems. The oil, extracted from the nut is also used as a cooking oil and wax for hairdressing.
Domestic production and processing of the Shea nut has also proved to be a profitable business as Ladi Usman, a Shea butter processor in Bosso Local Government Area of Niger State, stated that Shea butter production has been a source of sustainable income for her family. The widow, and mother of three, disclosed that processing the Shea nuts into Shea butter and selling it in the market has enabled her to send her children to school and also pay their medical bills, as well as afford other basic expenditures.
Maryam Aliyu, another Shea butter processor based in Niger State noted that many people in the local communities have been able to enjoy a source of livelihood by extracting value from Shea nuts that grow in abundance in their localities.
However, statistics from the global markets has indicated that Shea nut production and processing is way beyond subsistence production. The Shea nut has been discovered to possess a variety of industrial applications leading to a surge in global demand, especially in the European Union and the United States of America and emerging markets in Asia.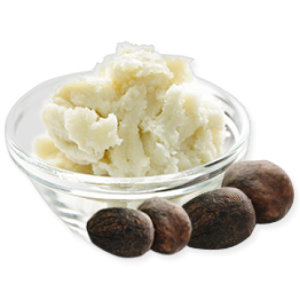 A recent analysis by the Global Market Insight, an international market research and strategy consulting firm, projects that the demand for Shea butter in the global market is poised to surpass $2.9 billion dollars by 2025. According to the firm, this projection is buoyed by rising Shea butter application in food processing and beverage sectors along with the rampant bakery products consumption which will stimulate product demand in the predicted time frame.
Shea butter has also recorded a strong demand in the international market due to its attribute as a cost-effective product in the manufacturing of ice-creams, chocolates, biscuits and other consumable goods. More so, it is regarded as a reliable product in the pharmaceutical and cosmetic industries.
The soaring demand for Shea butter has brought to fore the necessity for Nigeria, the world's top producer, to capitalise on its unrivalled Shea nut production capacity, making it a valuable export commodity and a key component of Nigeria's diversification goal towards ensuring a sustainable economy.
According to the National Shea Products Association, Nigeria can satisfy 60 per cent of global demand. The association however noted that the country exports about 10 per cent of over 250,000 tonnes of Shea nuts produced annually.
The Nigerian Export Promotion Council in its assessment of the shea industry noted that Nigeria has the capacity to generate over $1 billion annually from Shea butter exports if the right investments are made to bolster the local industry.
Adegebo Adegbemi, a research analyst at the Department of Agricultural Extension and Rural Development, University of Ibadan, stated that the Shea sector of the Nigeria economy has the potential to generate more relevant wealth and employment opportunities for a larger number of people but the industry is currently under-exploited. This, he said, could be attributed to many problems affecting the entire value chain of the industry.
Challenges affecting the Shea industry
Jumai Abubakar, a Shea butter producer, noted that quality production is one of the challenges hindering local production. Local producers, he stated, do not have the skills and required training to meet import rules in the most profitable market, especially the United States and Europe.
Abubakar bemoaned that the majority of the domestic Shea processors lack basic production facilities to meet up with the quality and quantity of export demand. He added that traditional extraction is not in accord with required ideal rules, leading to unhygienic production which sometimes causes illnesses and negative reactions among consumers.
Mustapha Umar, a Shea nut farmer based in Paikoro, Niger State, north-central Nigeria, said that many of the residents do not take into consideration the value of the tree and end up cutting some of the trees to make firewood and charcoal, which has proved to be a major problem affecting the availability of Shea nuts and butter in the state.
Speaking on the other challenges hindering productivity, Umar stated that poor infrastructural facilities to process his products, as well as bad roads, erratic power supply and difficulties in getting credit facilities, have hindered his production and storage of harvested products, which adversely leads to post-harvest loss.
Yusuf Fatima, a Shea butter processor, noted that the Shea processing sector lacks basic milling equipment. She stressed that the traditional method of grinding the nuts in a mortar and roasting of the nuts prior to butter extraction is very laborious and tedious. According to her, the extraction process, which she described as an energy sapping procedure, could have been avoided if the producers gain more access to modern processing equipment.
Sunday Akpan, former permanent secretary, Federal Ministry of Industry, Trade and Investment, expressed displeasure that despite the country accounting for over 50 per cent of global Shea supply annually, more than half of the total quantity produced is unaccounted for as a result of poor post-harvest handling, lack of modern processing equipment, low investment, lack of innovation, research and development.
Funmi Ilamah, managing partner, Management Strategy Advisory Ltd (MSA), said Nigeria lacks a solid structure and plantation to boost the Shea sector. She added that the sector was faced with issues such as a decline in domestication and cultivation of Shea trees.
Interventions to enlarge Shea butter industry
The federal government, in one of its plans to diversify the country's revenue base, directed the Central Bank of Nigeria to help in financing the Nigerian Export-Import (NEXIM) Bank with an intervention loan of N500 billion and export stimulation facility. Abba Bello, managing director, NEXIM Bank, who disclosed the information noted that the government's intervention has resulted in the establishment of a project tagged, "Production, Add-Value and Export" (PAVE). The project, he explained is focused on 12 strategic commodities that are export-resilient. The commodities include Shea nuts, cocoa, cashew, sesame and others that contribute immensely to Nigeria's export earning strength.
Abdulrahman Abdulrazaq, Kwara State governor, recently inaugurated a Shea butter processing plant at Wozibe, a community in Kaiama Local Government Area of the state.
According to the governor, the project is aimed at shifting Shea butter processing from the local way of production, which is cumbersome in nature, unhygienic and time-consuming, to international standard. He also expressed the willingness of his administration to assist interested investors to promote Shea-value-chain development towards the actualisation of the lofty goals of optimising the benefits derivable from the Shea sector.
According to information gathered by Business A.M., Ladgroup Nigeria Limited, a pioneer factory in Nigeria that deals in the large scale processing of Shea nuts to butter for the export market, has partnered with governments of states where Shea nuts are being cultivated locally, most especially, the Niger State government. The partnership is intended to bolster the cultivation of Shea nuts in local communities and create a harmonious transaction between local producers and the factory. The partnership is also aimed at providing direct and indirect employment generation which impacts, to a large extent, the rural economy, where numerous people are engaged in the trade. The factory commenced operations in early 2018, with an intake capacity of processing 39,000 metric tonnes per annum of Shea nuts.
On November 12 2020, Ramatu Aliyu, the Federal Capital Territory (FCT) Minister of State, Nigeria, in an address at the third technical meeting of the National Committee on Export Promotion, disclosed that the government is targeting increasing export output of Shea nuts and Shea butter. He noted that the government, through its "Zero oil" project, is targeting at least $100 million annual earnings from the production and exportation of the commodity because it has been identified as a high economic impact export product.
Towards efficient global market participation
Roland Oroh, founder and director, Nigeria Agribusiness Group, enjoined governments of states where the Shea nuts are produced in abundance, to actively engage private sectors. This, he noted, will attract major investors who have the capacity for modern processing. He further stated that this will create employment for people in the rural communities who will be engaged in cultivating and collecting the nuts. He also warned local communities against destroying Shea trees for firewood as it is a valuable crop that can boost foreign exchange for the nation and improve their livelihoods in the process.
Peter Lovett, a research consultant involved in Shea tree development programmes encouraged the introduction of quality-improving drying technology which he said, helps link the market closer to production, offering opportunities for improved traceability.
"This will be critical for African crops entering EU markets, since all food products put on the market must be traceable under European food and safety regulations that took effect in January. Traceability is also a prerequisite for organic certification, fair-trade and quality assurance. Premiums available with these systems can then offer possibilities for increased returns to the producer," he posited.
Sanusi Kabiru, a research analyst of the National Institute for Oil Palm Research (NIFOR), Dutse, Jigawa State, suggested that relevant government agencies should provide an enabling environment such as water, electricity, modern processing technologies, storage facilities, good roads and make by-laws to stop indiscriminate cutting down of Shea trees to ensure sustainability of the Shea industry. He also called on stakeholders in the industry to form functional cooperatives and associations that would collectively address their problems.