Energy
Shell resumes crude oil export at Forcados Terminal
October 21, 2022156 views0 comments
Nigeria's revenue from crude oil could increase shortly as Shell Petroleum Development Company Limited (SPDC) on Thursday resumed crude oil exports at the Forcados Oil Terminal.
The Forcados Export pipeline has a capacity to export over 400,00 barrels of crude oil per day. The pipeline was vandalized by crude oil thieves, hampering the functionality of the pipeline and hindering the transportation of crude oil through the pipeline to the export terminal.
Bamidele Odugbesan, a spokesman for Shell Nigeria, who confirmed the resumption of export operation, said "essential repairs at Forcados Oil Terminal are complete and export operations have resumed on October 20, 2022".
Mele Kyari, group CEO of Nigerian National Petroleum Company Limited (NNPCL), had hinted that the country anticipated to increase its output by 500,000 bpd by the end of November, primarily by restarting activities on the Forcados Export Terminal and Trans-Niger Pipeline (TNP) operated by Shell Plc.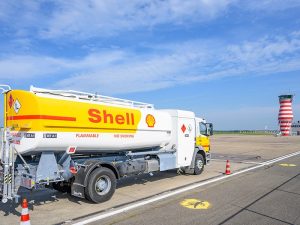 The two main pipelines in the eastern Niger Delta that transport Bonny Light crude oil to the Bonny Export Terminal are the TNP, with a capacity of roughly 180,000 bpd, and the Aiteo Group, an energy conglomerate.
SPDC had said in an earlier statement that the Forcados Oil Terminal woukd resume export operations by the end of this month when ongoing essential repairs would have been completed.
"In addition to the repairs, we are working to remove and clamp theft points on the onshore pipelines to ensure full crude oil receipt at the terminal," the company said in the statement signed by Abimbola Essien-Nelson, its media relations manager.
Essien-Nelson said that the active illegal connections to the SPDC joint venture's production lines and facilities in the western Niger Delta and the inactive illegal connection to the onshore section of the 48-inch Forcados Export Line were all part of the company's ongoing programme to remove illegal connections on the pipelines that feed the terminal.
She reaffirmed SPDC's commitment to managing its assets in a safe, reliable manner, and in compliance with generally recognized best practices.
"SPDC continues to work tirelessly, alongside government and partners, towards the eradication of crude theft from its infrastructure," she said.