Media
Shonduras shares branded content secrets at elevate conference
July 26, 20171.2K views0 comments
Shaun McBride, a popular creator on Snapchat and other digital platforms who is better known by his online handle Shonduras, had a message for marketers Tuesday at the Elevate Conference: trust influencers like himself to know how to move audiences.
"As a creator, we know how to do the influencer marketing that you want us to do it and without bugging audience," he said. "It will not be effective unless we want it to be effective."
McBride preached the importance of finding the right creator and meeting marketers in the middle in a keynote address at the event, which is held by Brand Storytelling at the Montage Deer Valley in Deer Valley, Utah. After his speech, he was interviewed by Variety co-editor-in-chief Andrew Wallenstein, who quizzed McBride on his new deal with Viacom.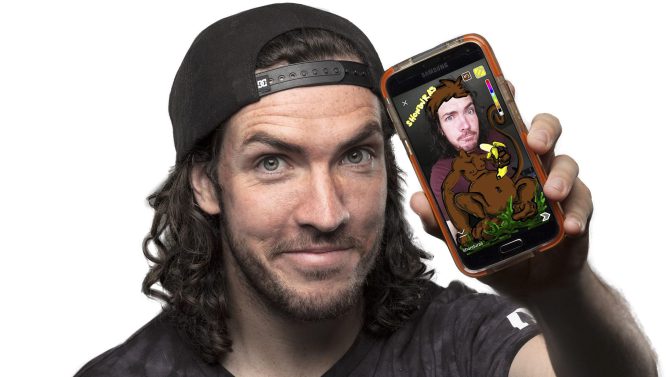 "We've had so much fun with it, it's been a really great partnership," said McBride.
Announced in March, he signed an exclusive one-year deal with Viacom to serve as a creative strategy consultant for the conglomerate's Velocity marketing and branded-content group. He helps inform campaigns Velocity works on, and also does some integrations on his own properties. He recently surpassed 1 million subscribers on YouTube.
McBride has worked on a wide variety of branded-content campaigns with marketers from Marriott to Doritos. Asked how he manages not to alienate his growing audience by pushing products in his videos, McBride says he's one of a subset of influencers whose fans don't mind integrations.
"I have a unique audience who understand the business side," he said. "They'll be tweeting or snapping me, 'When is your next brand project? Will you work with more brands soon?"
The purpose of the Elevate Conference is to bring together advertisers, agencies, media partners and creators to discuss the complexities of branded storytelling. A hot topic at this year's event was branded VR/AR content. VR experts from New Reality Arts, Omnivirt, Unity, 8i and Vertebrae were on hand with marketers from Nissan and Pepsi to discuss tricks of the trade.