Company
Smart buildings gathering momentum in Nigeria, says ITB boss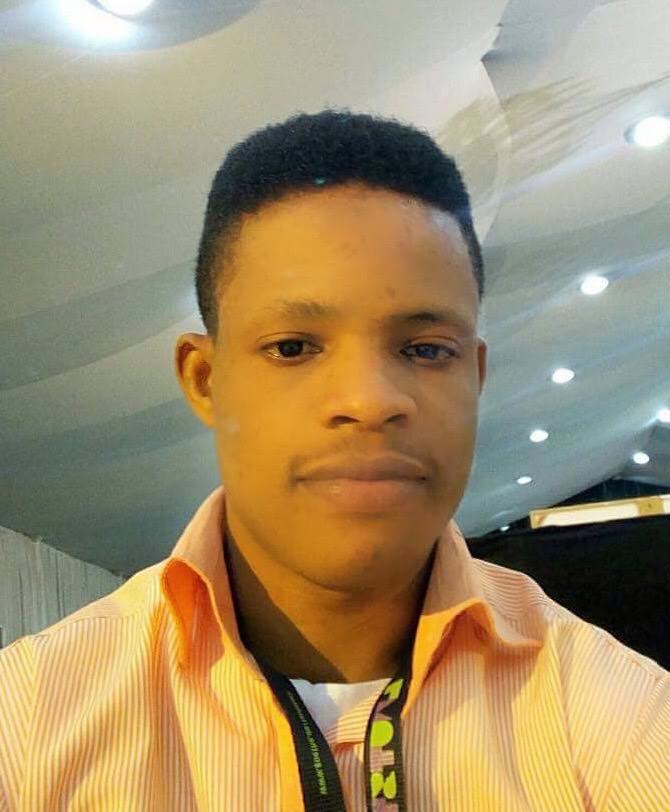 Justice Godfrey Okamgba is  Businessamlive Reporter.
You can contact him on justice.okamgba@businessamlive.com with stories and commentary.
September 10, 20181.9K views0 comments
Ramzi Chidiac, managing director at ITB Nigeria Limited, one of Nigeria's leading construction companies, say the demand for smart buildings in Nigeria is gathering the needed momentum compared to the last five years when few persons or nobody knew anything about the Internet of Things (IoT).
Chidiac who disclosed this in a chat with business a.m., said smart buildings, powered by the Internet of things are currently trending in developing nation like Nigeria due to the continuous technological advancement around the globe.
"Recently, we have designed about 4-5 smart buildings in Nigeria," said Chidiac.
He said as a leading company in Nigeria, ITB provides the world-class cutting-edge technology adopted in designing smart buildings for Nigerians. "We are always setting the pace for other construction companies to follow when it comes to technology because that is the backbone for us."
According to Chidiac, ITB had brought in a special technology used in one of its older projects which after a decade some other construction companies started deploying that same technology. "When it comes to technology, ITB will always take the lead, I see some companies adopt technologies which we used 10 years ago."
Smart building concept is an implementation of technology developed in the construction industry throughout just like the company has been doing in recent times.
"We currently have unrivalled technology in the Nigerian construction industry and the projects that we have carried out are a testament to that. We have certainly raised the bar in the way buildings are designed and constructed in Nigeria."
He said a smart building is any structure that uses automated processes to automatically control the building's operations including heating, ventilation, air conditioning, lighting, security and other systems.
He said as an innovative construction company handling all facets of constructions, ITB Nigeria Limited is redefining and raising the standards of buildings and construction in Nigeria, adding that the core value is to grow through creativity, invention and innovation.
'Build it Right' is our way of reaffirming our position. In order to continue to improve on our services and increase clients' satisfaction, we have gone ahead to invest in multiple resources and affiliates."
He said the company hopes to increase home-grown interest in civil engineering, promoting African expertise at home and abroad and eventually taking African engineers into the global export market.
"With up to 3000 employees, ITB has become the growing face of African development. We want to continue raising the bars on African based training and development of civil engineering," he said.
We are adequately equipped to handle Turnkey projects (Design and Build), we built the first LEED Certified building in Nigeria and we are advocates of smart buildings," chidiac added.
He said ITB Nigeria Ltd recently adopted a new slogan "Build it Right" to reflect the company's adoption of international best practices- it's use of the right technology; the right processes, the right systems and the right people.
"The slogan reaffirms the company's unrivalled quality, technology and standards in its various services and operations," he said.
NATCOMS tells NCC to issue a 90-day ultimatum to operators on connectivity debt
The National Association of Telecoms Subscribers (NATCOMS) has urged the Nigerian Communications Commission (NCC) to issue a 90-day ultimatum for telecom operators to settle interconnectivity debt worth N165 billion.
Speaking with business a.m., Deolu Ogunbanjo, president at NATCOMS said the lingering interconnectivity debt amongst operators in the telecom industry will require the industry regulator to issue a 90-day deadline ultimatum.
"It will become a non-issue if the NCC ensures some level of enforcement after working out the said period. Failure to comply b any operator should attract fine.
He mentioned that the defunct NITEL was owed before it gone into extinction from the telecom sector.
Ogunbanjo, who noted that some operators are not looking financially healthy at the moment, said such situations should not stop the NCC to come up with a 90 days plan that will encourage some level of flexibility.
"It doesn't have to exceed 90 days," said Ogunbanjo.
The interconnectivity debt is made up of two components: the facility and infrastructure components. This usually happens when calls are terminated on other networks; the networks where the calls are terminated must be paid their termination fees.
Interconnection enables a user to experience the smoothness of a connected network; hence, a subscriber does not need to know whether the person at the other end of the network subscribes to another network operator.
Stakeholders in several forums had expressed concerns over the interconnectivity indebtedness in Nigeria's telecom industry, as this situation could result in rancour amongst operators where an operator can disconnect another operator.
According to Umar Danbatta, executive vice chairman at NCC, said there is worry about the accumulated huge debts from interconnectivity, which currently stood at over N165 billion.
"We have summoned operators and advised them to pay up their interconnect debt promptly. But be that as it may, no operator can disconnect another operator on the ground of interconnect debt, except by the express permission of NCC," said Danbatta.
Danbatta who recently spoke to journalists in Abuja said the goal is to avert arbitrary disconnection of telecom services and avoid what can threaten the telecom sector, stressing that disconnection will be a measure of last resort and cannot be done without the approval of NCC.
He admitted that some operators are heavily indebted to others over interconnect termination fees, but the NCC's position is that those owing interconnect fees must pay such fees without further delay.
It could be recalled that the Association of Telecommunications Companies of Nigeria (ATCON) had advised the NCC to ensure that each operator puts in place an automated robust system that can reconcile the interconnect debt situation. Hence, the regulator needs to force operators to pass traffic through interconnect clearing houses for accountability in the billing system.
CompexAfrica releases an upgraded business valuation tool
CompexAfrica, the marketplace of businesses for sale in Africa, has released an upgraded version of its business valuation tool for the Nigerian business ecosystem.
The tool enables business owners to determine the fair value of their business based on current and future cash flows generated from and expanded on existing business assets and liabilities.
Speaking on the tool capabilities, Chukwudumije Igwe, COO of CompexAfrica, said: "Our business valuation tool is well suited for commercial and regulatory purposes. Some of which includes; raising capital from investors, measuring business position/performance and preparation of annual financial reporting requirements."
Igwe said: "The easy to use nature of the CompexAfrica business valuation tool ensures minimal input from professional advisers, it's a cheaper alternative to traditional business valuations and it's online availability makes it more accessible.
The incorporation of previous performance records and identifiable growth patterns directly into the valuation methodology reduces the need to develop separate business cash flow projections and minimizes the subjectivity involved in valuing a business. This reduced subjectivity makes the results more reliable for commercial and regulatory purposes."
CompexAfrica received seed money and incubation from Sasware, the technology investment subsidiary of Signal Alliance.
Leveraging Signal Alliance's over 20 years' experience in the tech industry, the company is well positioned to continue to deliver innovative solutions to fill the gaps in Nigeria business environment.