Finance
Government
South Africa may follow Nigeria's steps as economists predict 25bps rate cut
Adesola Afolabi was a businessamlive reporter and Head of Financial desk.
July 11, 20193.7K views0 comments
South Africa's apex bank may reduce interest rate by 25 basis points next week, says economists who responded to a Reuters poll.
The results of the poll released Thursday indicated that "twenty-four of 30 economists in the survey taken over the past three days said the repo rate would be cut by 25 basis points (bps) to 6.50 percent on July 18. Two expected a cut of 50 basis points. The other four said rates would be left unchanged."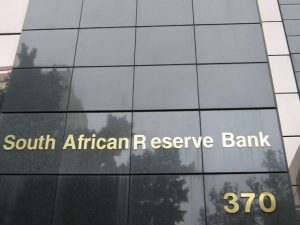 The predicted rate reduction proceeds a slowdown recorded in South Africa's economy in Q1'2019, which economic experts say may turn worse if left unchecked.
If a cut is made to the interest rates, South Africa will be following in the footsteps of Nigeria's apex bank which also reduced it's rates recently.
The Central Bank of Nigeria (CBN) had announced a 50 basis points rate cut during the end of the year's first quarter.
According to Godwin Emefiele, the CBN governor, the decision was taken to boost growth in the real sector of Nigeria's economy.
Giving reasons for a possible rate cut in South Africa, Razia Khan, chief economist for Africa and Middle East at Standard Chartered Bank, said "Conditions in South Africa have been shifting in favour of a rate cut for some time."
South Africa's private sector has been shedding jobs recently, including in the interest-rate-sensitive banking industry, where banks have already cut or announced plans to cut staffing.
Khan who predicted a 50 basis point cut next week said the daily drip-feed of retrenchment headlines should, in theory, make little difference to the South African Reserve Bank because it is the economic outlook that matters to it.
"The reality, however, is that it does impact psychology and people expect – especially with inflation well-behaved – that the SARB should be in a position to react to their perception that the economy is weak," Khan said.
Inflation in South Africa is expected to average 4.5 percent this year, according to economists. This places the expectation at the centre of the apex bank's 3 percent to 6 percent target range.