Commodities
Soybean, corn enjoy gains amid South America's weather anxiety
January 13, 2021326 views0 comments
By Onome Amuge
Soybean sales on commercial and technical buying finished the week sharply higher as high exporting China bought 204,000 tonnes of 2020/21 U.S. beans, Friday morning, the Asian country's first announced purchase since November 6, 2020.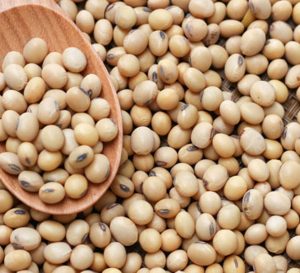 March soybean futures cleared the $13.50 benchmark last week, climbing to $13.78-¼, a boost to the US soybean market.
The trade continues to watch weather in Argentina and Brazil, with the Buenos Aires Grain Exchange reporting that 94 per cent of Argentina's crop is being planted while Brazil's crop is projected to be about a month away from widespread harvest activity.
Market analysts have however called for the South American countries to lower production projections because of persistent weather issues during planting and development.
Meanwhile, corn was mixed on commercial spread adjustments but ended the week on a high with solid gains in the most active months.
Earlier in the week, March corn futures were briefly able to climb above the $5 per bushel, a price level that had not been seen for corn futures since May, 2014.
At the close of the week, March futures rose $0.1375/bushel to stand at $13.69 while May futures added $0.1475/bushel to reach $13.685
Corn is also watching South America, with a better chance of rain in some areas over the next several days.
Market reports, however, suggest that damage has already been done, with only 15 per cent of Argentina's crop rated good to excellent while the planting of Brazil's critical second corn crop will be delayed because of the soybean planting delays earlier in the season. At present, U.S. corn continues to hold a price advantage over competing exporters.