Technology
WORLD BUSINESS & ECONOMY
Spotify expects €2.6bn Q1 revenues on FX tailwinds, after strong €2.7bn in Q4'21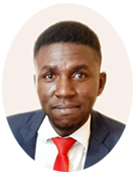 A graduate of Economics and Statistics from the University of Benin. An experienced researcher and business writer in the print and digital media industry, having worked as a Research Analyst at Nairametrics, Voidant Broadcasting Ltd, Entrepreneurs.ng, and currently a Market and Finance Writer at Business a.m. For stories, press releases, exclusive events, call +2347052803696 or send a mail to abuedec@gmail.com.
February 3, 2022453 views0 comments
MAUs up 18% to 406m in Q4, sees 418m in Q1'22

Premium subscribers grew 16% to 180m in Q4
Spotify, one of the world's leading online music streaming platforms, is optimistic it will hit €2.60 billion in total revenue by the end of Q1 2022 with monthly average users (MAUs) reaching 418 million and total premium subscribers staying at 183 million by the end of the quarter.
The company said this in its Q1 2022 outlook as it assumes an approximate 360 basis points tailwind to its growth, year on year, due to movements in foreign exchange rates.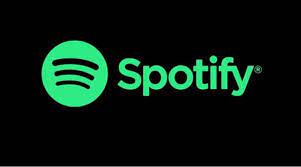 In 2021 Spotify closed with a strong Q4 result led by outperformance in MAUs, continued momentum in its subscription business, and meaningful advertising results. Its total revenue grew 24 percent year on year to €2.68 billion in the last quarter of 2021 above the top end of guidance range due to significant strength in advertising and favourable FX movements. Also, revenue from premium subscribers also advanced 22 percent year on year to €2.29 billion in the same period while Ad-supported revenue was particularly strong, growing 40 percent year on year to €394 million.
Within Premium, the average revenue per user (ARPU) of €4.40 in Q4 was up three percent year on year and excludes the impact of FX, which brought about a benefit to ARPU primarily from price increases. Also, ad-supported revenue reached a record 15 percent of total revenues in the quarter and continued to benefit from higher sold impressions, increased CPMs, and growing demand within the Spotify audience network.
Elsewhere, podcast revenue strength was led by the Spotify audience network, where it recorded a significant increase in inventory in conjunction with increased CPMs. In addition, podcast revenue benefited from strong growth across existing Spotify studios and exclusive licensing deals.
Also, during the quarter, the company's gross margin finished at 26.5 percent above the top end of the guidance range and flat versus the prior-year period. The gross margin trend reflected a favourable revenue mix shift towards podcasts, marketplace activity, and other cost of revenue efficiencies (e.g. payment fees, streaming delivery costs), which were offset by higher non-music and other content costs and publishing rate increases. However, the company's Q4 2020 gross margin benefited from adjustments to estimated music royalties that positively impacted gross margin by nearly 60 basis points.
During the period under review, Spotify's operating expenses totalled €719 million, after increasing by 12 percent year on year, while the personnel costs came in lower than expected, as well as certain marketing expenses.
Furthermore, the free cash flow was €103 million in Q4, a €29 million increase year on year, and primarily due to an increase in net income adjusted for non-cash items, partially offset by higher working capital needs arising from higher podcast-related payments and licensor payments. Capital expenditures decreased €19 million due to the finalisation of various office build-outs in New York City, Singapore, and Los Angeles. Thus, at the end of the quarter, the streaming giant maintained a strong liquidity position with €3.6 billion in cash and cash equivalents, restricted cash, and short term investments.
On the streaming numbers, Spotify's total MAUs grew 18 percent year on year to 406 million in the fourth quarter of 2021, up from 381 million in the previous quarter and near the top end of its guidance range. Consequently, the streaming giant saw double-digit year on year growth in all regions with particular strength in the Rest of the World, which was led by strong results in India and Indonesia, while Latin America also outperformed expectations.
Significantly, premium subscribers grew 16 percent year on year to 180 million in the quarter, up from 172 million last quarter and near the top end of the guidance range. All regions contributed to growth, led by Europe and Latin America on an absolute quarter on quarter basis.  Consequently, Spotify wrapped the campaign to users in 103 markets on December 1, 2021, where 120 million MAUs collectively engaged wrapped content during the quarter, rising 29 percent year on year, with also, a strong year on year growth in engagement across all regions and demographics.
At the end of Q4, Spotify had 3.6 million podcasts on the platform up from 3.2 million at the end of Q3 and it was pleased to see a double-digit increase in the number of MAUs that engaged with podcast content relative to Q3. Among MAUs that engaged with podcasts in Q4, consumption trends remained strong (up 20 percent year on year on a per-user basis) and podcast share of overall consumption hours on the platform reached another all-time high. The company also expanded its paid podcast subscriptions to creators and listeners in 33 additional markets and enabled podcasts for users in Russia, Egypt, and Saudi Arabia during the quarter.