Technology
Spotify to sack 600 workers over global economic shocks  
January 24, 2023296 views0 comments
By Cynthia Ezekwe
Spotify, a proprietary Swedish audio streaming and media services provider has disclosed its plan to layoff 600 workers, approximately six  per cent of its workforce, as a result of global economic shocks, and  the upheaval ravaging technology industry.
Daniel Ek, the chief executive officer (CEO) of spotify disclosed this recently  on the company's official blog.
According to the CEO, the decision to reduce the number of employees was difficult but necessary, as he pointed out that Spotify's operating expenditure outpaced its revenue growth by two-fold.
"That would have been unsustainable long-term in any climate, but with a challenging macro environment, it would be even more difficult to close the gap," Ek said.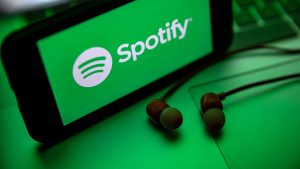 The Swedish technologist further said: "I hoped to sustain the strong tailwinds from the pandemic and believed that our broad global business and lower risk to the impact of a slowdown in ads would insulate us.
In 2017, the company had around 3,000 staff members, which tripled to around 9,800 by the end of 2022.
It planned to reach 479 million monthly active users by the end of 2022, including 202 million paying subscribers and is targeting one billion users by 2030.
Spotify's plan to reduce its workforce came at a time when technology  companies are undergoing massive job cuts.
Last week, Alphabet, the parent company of search engine giant Google, announced the layoff of 6 percent of its workforce which roughly accounted for 12,000 employees. Also, Facebook's parent company Meta laid off 11,000 employees last year, while Twitter has so far laid off 70 per cent of its workforce, as the company is now left with only 2,300 employees.
The list continues, as many tech  tech firms, including  Amazon, Coinbase and Salesforce,  have all fired more than 24,000 employees in the first 20 days of January this year alone.