Insurance & Pension Business
Stakeholders set to remake insurance at 5th Insurance September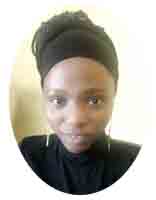 She is a passionate writer whose flair for journalism earned her awards as a campus journalist. Driven by hunger for success, she strives to make the world a better place with insightful, analytical and informative piece around insurance, technology and other sections.
September 28, 2021214 views0 comments
Ahead of the fifth Insurance September, an annual interactive event for insurance policyholders, scheduled to hold on Thursday, the 30th, the Nigerian insurance industry is set to receive stakeholders who are keen to improve the penetration and density of insurance in Nigeria for an interactive discussion expected to drive aggressive transformation in the industry.
The discussion will centre around the theme, "The emerging pace of insurance" and the physical (in Abuja) and virtual event is expected to feature young entrepreneurs keen to share experiences and expectations that will enable and strengthen insurance relationships and partnerships as well as deliver more value in this post COVID-19 era, by especially leveraging on the engagement of the huge population of digital-oriented youths in Nigeria.
With conversation expected to focus on shifting the work being done in the insurance sector in Nigeria from trying to correct the wrongs to remaking insurance into an effective system that works for its stakeholders, the convener of the event, Ekerete Ola Gam-Ikon, an insurance expert and management consultant, said the fifth edition will emphasize the impact of the affinity between Nigeria's young population and technology (Insurtech) as the significant advantage for the insurance sector to leapfrog and take its rightful place as the financial instrument that keeps economies resilient even in these post COVID-19 times.
Asserting that the insurance sector in Nigeria needs more awareness campaigns, a distinctive initiative that Insurance September looks to grow, Gam-Ikon said, "Insurance September, envisioned to be the leading dialogue that educates risk bearers and measures risk takers towards improving their mutual experiences, is becoming the beacon of hope for insurance policyholders and has helped reshape their behavior since 2017 when the inaugural edition was held in Lagos."
Notably, Olorundare Sunday Thomas, commissioner for insurance in Nigeria is expected to grace the occasion and give clarifications on development in the industry. Other key personalities are, Bolaji Sofoluwe, co-founder/managing director of UK-based ETK Group Limited; Lawrence Bitrus Atafache, CEO of Creatify Inc; Eno Essien, CEO of Rheytrak Limited; Dr. Sunday Seno Agbonika, CEO of Collars and Paws Limited; and  Hauwa Bako Mohammed, COO of Bako Kontagora Development Foundation, who will be the moderator of this landmark edition.