Frontpage
Insurance & Pension Business
Standard Alliance Insurance demands N10bn from NIA for reputational damage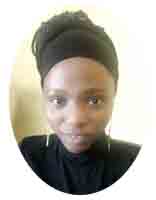 She is a passionate writer whose flair for journalism earned her awards as a campus journalist. Driven by hunger for success, she strives to make the world a better place with insightful, analytical and informative piece around insurance, technology and other sections.
July 19, 2021359 views0 comments
Standard Alliance Insurance Plc has demanded that the sum of N10 billion be paid to it by the Nigerian Insurance Association (NIA) following its expulsion from the association. This was contained in a letter addressed to NIA and dated Monday, July 5, 2021.
The insurer is demanding the money for damages to its reputation resulting from what it called malicious publications by the association.
The letter, addressed to Yetunde Ilori, the director general of the NIA, and signed by Ebun-Olu Adegboruwa, the lawyer to Standard Alliance, alleges circumvention of the right to fair hearing as guaranteed by the 1999 Constitution
It noted that the association's constitution or professional ethics does not give the association the right to  publish such expulsion and to give such malicious reasons calculated to damage the credibility and reputation of the company.
"In the light of the foregoing, we have client's firm instructions to demand the immediate withdrawal of the letter of suspension, termination, and expulsion not exceeding seven clear days from the date of receipt of this letter. The same is to be published with an unconditional apology in all the national newspapers wherein it was advertised, with similar or greater prominence.
"In addition, the firm demands from the Association, the payment of N10 billion naira only as damages for loss of its reputation resulting from the malicious publication," the letter read in part.
The underwriter, however, gave a 7 day ultimatum for the association to meet up with the payment, failing which "the law firm would proceed to execute further instructions to explore all lawful means of redress against the association, including taking steps to nullify the purported expulsion and to seek damages, " it said