Babatunde Fowler, chairman The Chairman, Joint Tax Board (JTB), has disclosed that revenue generation at the sub-national level rose from N800.02 billion to N1. 6 trillion, representing 46.11 percent between 2016 and 2018.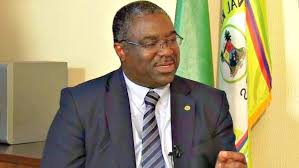 Fowler made the disclosure yesterday in his welcome address at the North-Central zone flag-off of the New Tax Identification Number (TIN) Registration System and National Consolidated Taxpayer Database, in Ilorin.
Fowler said the jump in revenue collection by states has been underpinned by the economic policies of the federal government, which, among other things, have resulted in the expansion of the national tax base from 10 million to 20m and is expected to rise to 45m by the end of the year; growth in the collections by the Federal Inland Revenue Service (FIRS) from N3.30trn in 2016 to N5.32trn in 2018, the highest ever and representing 53.81%.
The non-oil revenue climbed to N2. 85trn, an equivalent of 54% of total revenue generation.  Fowler who is also the chairman of the Federal Inland Revenue Services (FIRS) noted that the choice of Kwara State for the North-Central regional flag-off of the new system was strategic. The state, he explained, has, over the last four years, been a leading light in ensuring sustainable internally generated revenue profile for itself and the region.
He said, "Having achieved a 221% increase in its collection from N7.1bn in 2015 at the time of attaining its autonomous status to N23billion in 2018, Kwara State Internal Revenue Service (KWIRS) has become a benchmark for revenue authorities not just within the North-Central Region, but nationwide as well.
"It is worthy of note that KWIRS is the only state revenue agency in the country to have been ISO certified, with ISO 9001 for Quality Management System and ISO/IEC 22301 for Business Continuity Management System," said Fowler. He added that other states in the region are not left behind, noting that Niger State and Nasarawa State are among the top 15 states with an annual growth rate in excess of 20%.