Companies
Technology
Stitch locks in $21m to build financial infrastructure for Africa's fintech space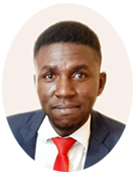 A graduate of Economics and Statistics from the University of Benin. An experienced researcher and business writer in the print and digital media industry, having worked as a Research Analyst at Nairametrics, Voidant Broadcasting Ltd, Entrepreneurs.ng, and currently a Market and Finance Writer at Business a.m. For stories, press releases, exclusive events, call +2347052803696 or send a mail to abuedec@gmail.com.
February 16, 2022247 views0 comments
After a $6 million seed round few days after it launched in February 2021, API fintech company, Stitch, says it has locked in a $21 million Series A funding backed by a group of investors led by The Spruce House Partnership with participation from PayPal Ventures, TrueLayer, firstminute capital, The Raba Partnership, CRE Venture Capital, Village Global, Zinal Growth (the investment vehicle of Checkout.com founder, Guillaume Pousaz) and others, including founders of Chipper Cash, Quovo and Unit.
The funding will be used to significantly expand the team, launch new product offerings and enter new markets across the continent; while continuing to build the future of money movement by linking bank accounts, wallets and other stores of value, creating what it refers to as the "financial graph".
In the last quarter alone, the company saw 44 percent month on month customer growth and a 72 percent month on month increase in linked financial accounts on the platform, while it has had 104 percent month on month growth in payments value since launch.
Stitch, a startup launched just a year ago, enables businesses to more quickly and easily build, optimise and scale financial products across Africa, offering data and payments solutions that dramatically reduce the effort required for businesses to connect to their users' financial accounts and enable bank-to-bank payments without leaving the existing app interface.
Its payments and data infrastructure enables players across the fintech ecosystem — which is traditionally fragmented by technical, commercial and political barriers — to transact seamlessly, expand their revenue and growth potential, and significantly reduce conversion time and cost.
The API fintech company serves the likes of Chipper Cash, Luno and Zapper, to financial services providers like ImaliPay, to subscription and e-commerce players like FlexClub, to PSPs and payment aggregators like Peach and Yoco.
Kiaan Pillay, Stitch co-founder and chief executive officer, said, "We are incredibly fortunate to be supported by some of the best investors, founders and builders in the fintech space globally. Our goal is to help fast-growing fintech and embedded finance companies more easily launch increasingly innovative and tailored products, expand into new markets and optimise their solutions – so they can grow even faster."
Ben Stein, co-founder of The Spruce House Partnership, also commenting on the funding said, "We have been following startups in Africa for many years. Our diligence was very clear that this is one of the most talented teams on the continent, and we are excited to be a part of what they are building at Stitch."
Ashish Aggarwal, director at PayPal Ventures, commented that "Stitch is building critical infrastructure to enable faster, easier and more secure payments across Africa. We believe they will play a significant role in contributing to the overall growth of the fintech space in Africa – and are excited to be investing at this important moment in their journey."
As embedded finance continues to gain traction and further adoption of digital finance solutions, the opportunity to provide foundational software that can enable businesses to launch, optimise and scale fintech solutions will only accelerate.
In 2021, African startups raised a record $4 billion with about 62 percent of the funding going to fintech, according to tech reports; and that is not stopping as more venture capitalists and private equity firms continue to back African startups. And so far, 2022 has seen trailblazing and important funding deals being locked in.