Commodities
Sugar trades higher amid ease in supply tightness
August 23, 2022304 views0 comments
Raw sugar futures jumped into bullish territory on Friday as the market recorded a rebound after four consecutive daily declines.
October raw sugar rose 0.2 percent on the Intercontinental Exchange (ICE) to trade at 17.81 cents per pound. October white sugar was up 0.6 percent to $542.30 a tonne.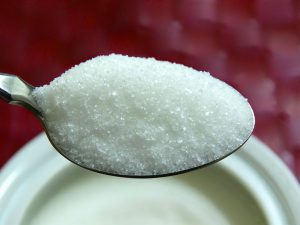 Dealers, however, observed that raw sugar prices stood far below the over 3-week high of 18.70 cents set at the start of the week. They also reported a gradual ease in supply tightness, citing a forecast for rains in Europe expected to relieve scorched beet crops in sugar-producing regions.
Market data also showed that a global surplus is expected in both the 2021/22 and 2022/23 seasons, indicating a reduction in price of the sweet commodity in the near term.
Data released by the General Administration of Customs stated that top importer China imported 280,000 tonnes of sugar in July, down 35.2 percent from the corresponding month of 2021, reflecting a downward trend in sugar trading.
"The hefty buying by short investors seems to have exhausted itself now. So with that aggressive buyer absent, the market is celebrating back to fundamentals that suggest lower prices for raws," Tobin Corey, commodity analyst at Commonwealth Bank of Australia, said.
Coffee futures also gained on ICE as December arabica coffee rose 0.7 percent to $2.13 per pound, while November robusta coffee climbed 1 percent to $2,241 a tonne.
Dealers noted that ICE-certified stocks increased as traders recertify thousands of bags. As a result, certified arabica stocks as of August 18 stood at 596,775 bags, up from a 23-year low of 571,580 bags recorded at the start of the week.
On the other hand, cocoa futures traded lower as December New York cocoa plunged 1.1 percent to $2,395 a tonne. December London cocoa was also down 0.1 percent at 1,825 pounds a tonne, with a decline in sterling to a three-week low against the U.S dollar helping to underpin prices.
According to a report by Climate42, a research firm that specialises in agro-climatology of the cocoa regions of West Africa, some cocoa-growing regions in Ivory Coast and Ghana, the world's largest producers, are experiencing mild stress from lack of water and in need of rainfall. This, analysts observed, could lead to a decline in production in the upcoming season if not urgently addressed.