Banking
Finance
Swedish banking troubles seen making krona recovery more distant
March 6, 2019848 views0 comments
A money laundering scandal involving some of Scandinavia's largest banks may be weighing on the Swedish krona.
Nordea Markets says allegations around laundering of Russian money through Nordic banks may be keeping this year's worst-performing major currency from recovering, even after some key Swedish economic data improved. Reports of suspicious transfers have widened this week to include more European banks, after initial allegations against Sweden's Swedbank AB.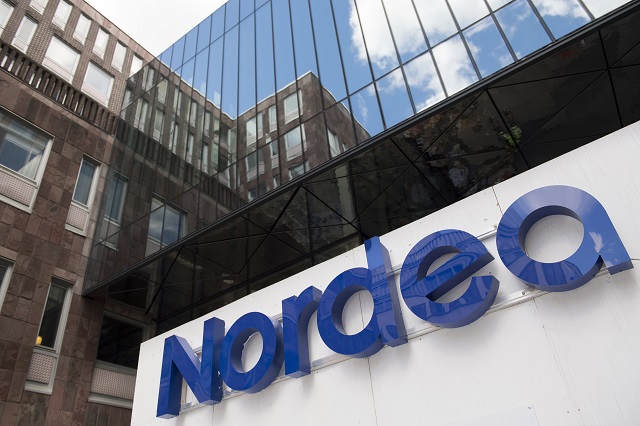 "Some funds may choose not to be as long such equities, perhaps causing krona-negative flows as a result," said Martin Enlund, a strategist at Nordea Markets, part of Nordea Bank Abp. "It consequently may depress bank valuations, which in turn could have negative implications for bank lending, GDP growth and Riksbank policies."
Swedbank has lost about a fifth of its market value since a Feb. 20 report by Sweden's main broadcaster SVT alleging ties to a $230 billion Estonian dirty money scandal that's engulfed Denmark's Danske Bank A/S.
Krona seems to track relative performance of a regional bank index
The krona had already been hurt by weaker-than-forecast economic data at the beginning of the year, which made investors trim expectations for central bank policy tightening in the second half of 2019. The currency is down around 4 percent against the euro, having failed to recover even as economic growth, retail sales and manufacturing figures rebounded.
The money-laundering allegations focus on Nordic banks having been used as hubs for Russian criminals to channel funds to the West, mainly through their Baltic units. Swedbank is accused of having handled almost $6 billion in suspicious funds tied to Danske's Estonia case. Nordea Bank Abp allegedly handled about 700 million euros ($791 million) in potentially dirty money, according to Finnish broadcaster YLE on Monday.
The krona has fallen 0.3 percent this month to around 10.54 per euro. If the currency aligns with recent economic data, as measured by the Citi Economic Surprise Index, it may advance toward 10.40 per euro in a month, Nordea's Enlund said.
But it may face new headwinds in the form of corporate dividend outflows to foreign investors. The central bank may also decide to start expanding its balance sheet at its April meeting, which might also result in krona-negative flows, Enlund said.