Technology
SweepSouth's tech platform aims to bridge unemployment gap in Nigeria
February 17, 2022252 views0 comments
Nigeria's unemployment rate has in recent years witnessed a surge, exacerbated by the negative impact of the Covid-19 pandemic and an uncertain economic environment.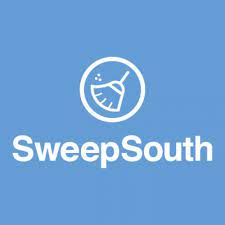 According to the Nigerian Bureau of Statistics (NBS), 33.3 percent of the country's population was unemployed in the fourth quarter of 2020, the second highest unemployment rate in the world with an estimated 70 million people unable to generate an income to support themselves and their families.
To help alleviate the unemployment challenge,  SweepSouth, a leading on-demand home services company has created SweepSouth Connect, a tech-enabled platform that directly connects job seekers with those who require their services.
The tech platform, which was launched in Nigeria four months ago, enables home service providers to connect with prospective clients looking for home cleaning, plumbing, painting, carpentry, air-conditioner repairs, fumigation, electrical services and more, through a simple and easy to use mobile app. It also provides clients with a list of vetted and trustworthy candidates, while payment is made on the platform.
According to SweepSouth, the platform is  designed to allow domestic workers to earn above market rates while giving them the power to choose who they take work from, where, and for how much, an opportunity that puts control back into the hands of a group that is often exploited and underpaid.
Commenting on the development, Aisha Pandor, chief executive, SweepSouth, explained that technology is one of the most powerful enablers of connectivity as it plays a big role in matching job seekers with opportunity.
Pandor  added that the company wants to leverage that potential to ensure that home service providers such as domestic workers are able to connect with as many employment opportunities in the most convenient way possible.
"Our main objective in creating SweepSouth connect was to create a platform that could demonstrably improve the lives of both customers and home service providers, such as domestic workers, particularly as the pandemic has had a significant impact on domestic workers in the country, with 2 in 5 having lost their jobs as a direct result,"  she stated.