Finance
T-bills, OMO rebound on N239.3bn liquidity boost as bond yields fall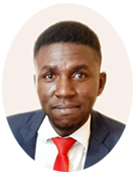 A graduate of Economics and Statistics from the University of Benin. An experienced researcher and business writer in the print and digital media industry, having worked as a Research Analyst at Nairametrics, Voidant Broadcasting Ltd, Entrepreneurs.ng, and currently a Market and Finance Writer at Business a.m. For stories, press releases, exclusive events, call +2347052803696 or send a mail to abuedec@gmail.com.
January 26, 2022403 views0 comments
Naira to trade calm barring market shocks after N0.50k gain on dollar
Fixed-income analysts say they expect trading to kick off this week on a mixed note, as there are no catalysts to alter the usual sentiment in the market. In addition, the constrained level of system liquidity is expected to weigh on activities in the OMO and Nigerian Treasury Bills markets respectively.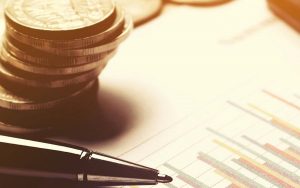 FX Market
Going into the week, the naira is projected to trade relatively calmly across various segments of the currency space as the apex bank continues its interventions in the foreign exchange market. However, last week, the local currency appreciated significantly by 50 kobo week on week against the United States dollar to close the week at N416 per dollar at the investors and exporters' window while most participants maintained bids at between N410 and N444 per dollar. Meanwhile, market activities rose 17.7 percent from last week to N736.8 million.
At the FMDQ Securities Exchange (SE) FX Futures Contract Market, the total value of open contracts inched higher by 0.2 percent week on week to $5.4 billion. In the muted trading week, only the DECEMBER 2022 instrument with a contract price of N436.88 saw buying interest as its total value rose 10.3 percent week on week to $107.2 million.
Money Market
The money market opened the week with surplus system liquidity of around N55.4 billion and then rose to N288 billion, due to OMO repayment worth N128.2 billion. However, the Primary Market Sales of FGN Bonds by the DMO triggered a depletion that saw system liquidity close the week at a surplus of N10.1 billion and as a result, the Open Repos (OPR) and Overnight (OVN) rates closed higher, up 1.0 percent and 0.5 percent week on week to 15.0 percent and 15.3 percent, respectively.
Diving into the fixed income market, we observed that investor focus was largely on the bond auction by the DMO last week with a result of a mix of buy and sell-side action across the bond curve. And moving on, the T-bills market and OMO segments witnessed sell-side pressure at the long end of the curve. However, a market rebound is highly anticipated following a liquidity boost from OMO & T-Bills maturities worth N239.3 billion.
Treasury Bills Market
Consequently, bearish performance ruled in the Treasury Bills secondary market as average yield rose by 67 basis points week on week to settle at 5 percent. Sell-offs were witnessed in the 91-day and 182-day instruments as yield rose 113 basis points and 90 basis points week on week to 4.6 percent and 5.3 percent, respectively. On the other hand, the long end of the curve saw mild interest as yield contracted one basis point week on week to 5.2 percent.
Bonds Market
Elsewhere in the bond market, it was a bullish outing buoyed by buying interest resulting from attractive yield. As a result of the buying interest witnessed, the average yield declined 131 basis points week on week to 9.9 percent. Yield at the short end of the curve declined faster, down by 615 basis points week on week. Likewise, the yield on the long-term instrument pared 3 basis points week on week while the medium-term instrument closed flat.
Also, the performance in the sub-Saharan Sovereign Eurobonds market was bearish as the average yield advanced 3 basis points week on week to 9.4 percent. The Zambian 2022 and Zambian 2024 instruments led losers as yield rose 514 basis points and 133 basis points week on week, respectively. On the contrary, the Ghanaian 2025 instrument saw the most buying interest as the yield fell 71 basis points week on week.
Furthermore, at the primary bonds auction on Wednesday by the Debt Management Office (DMO), where it issued 12.5 percent on FGN Bond for January 2026, which was oversubscribed by 117 percent due to healthy investor demand, with bid-to-cover ratios for 10-year and new 20-year bonds settling at 1.48x and 2.85x, respectively. The DMO raised bonds worth N170.64 billion across the 10-year (N81.72 billion) and new 20-year (N88.92 billion) tenors at marginal rates of 11.50 percent (-15 basis points) and 13.00 percent, respectively.
Also, the DMO allotted FGN Savings Bond worth N537.65 million across the 2-year (N154.21 million) and 3-year (N383.44 million) tenors at coupon rates of 7.542 percent (+22 basis points) and 8.542 percent (+22 basis points), respectively. Allotment for 2-year bonds increased by 55.74 percent compared to N99.02 million allotted in the last auction, while allotment for 3-year bonds increased by 88.85 percent versus N203.04 million allotted in the previous auction.