Comments
Task before Imo's new governor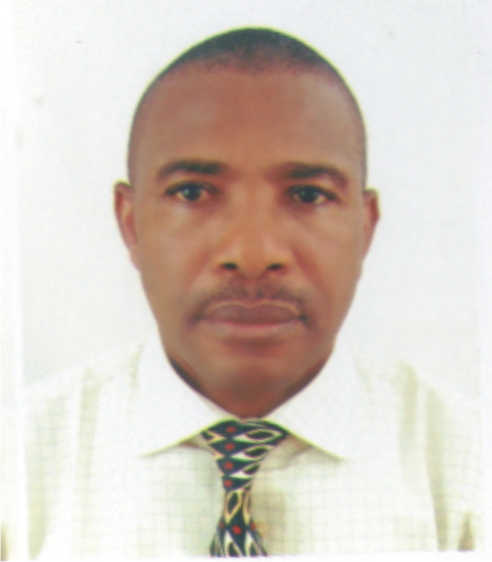 Ben Eguzozie is business a.m. regional lead based in Port Harcourt, providing regional and national  coverage for economy, business and finance
You can contact him on ben.eguzozie@businessamlive.com with stories and commentary.
March 6, 20191.1K views0 comments
The next Imo State governor has an uphill task ahead of him and his team. First of all, I do not care where he comes from – whether from Owerri, Okigwe or Orlu senatorial zone. All I care for, is that he must show that he has a strong knack to develop the state that has been run down by Rochas Okorocha's befuddled administration. Economy, infrastructure, and private sector participation should be his major policy thrust. And these require immediacy. He should quickly wean himself from political party politics, once he is sworn in, and concentrate on rebuilding the Imo economy, with an estimated gross state product (GSP) of over $18 billion. Today, the state grapples with severe and complicated unemployment rate (the highest in all of south-east geopolitical zone), fallen and decrepit educational system, ala Okorocha 'free education,' disappearance of the middle class, rundown civil service structure, absence of healthcare, and highly dilapidated infrastructure. The Rochas eight-year administration succeeded in leaving Imo in want, deprivation and indebted.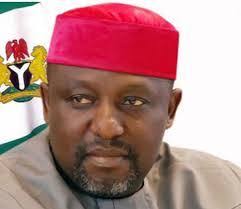 Infrastructure – roads and drainages
Imo, an Eastern heartland state, has a unique location – nearly equidistant to the major industrial and commercial towns in the south-east and south-south geopolitical zones. Examples: Onitsha, a commercial behemoth in Anambra State; Aba, another commercial centre in Abia; Enugu, the eastern regional capital; Port Harcourt (Rivers State), a key oil & gas hub. Others are Umuahia, Uyo, Yenagoa, etc. It takes about an hour and-a-half or less of driving time to and from these towns. Unfortunately, the roads leading to these major cities are currently in terribly bad shapes – save for Owerri-Onitsha Road that was part of the Federal Government South-East road development programme of former president Olusegun Obasanjo under the Asaba-Onitsha-Owerri-Aba expressway development. Sadly, though, the Aba end of the project was abandoned a little after the Nekede Federal Polytechnic junction in Owerri.
Within the state, there are several 'china' (poor quality) roads built by outgoing Rochas administration in his messy Imo road projects. All of these require serious upgrade, if not outright reconstruction. The new governor should not abandon any of these roads built by Rochas Okorocha; but he should rather rework them using good construction companies. He should borrow a leaf from Nyesom Wike of Rivers State, who ensured that all the road projects left unfinished or abandoned by Chibuike Amaechi were continued and completed, to the delight of Rivers citizens. Today, these roads have greatly contributed to easing traffic, especially in the Port Harcourt metropolis; and other parts of the state. So, the Imo new governor should do same when he takes over the reins of power in the state.
He should equally embark on internal roads construction within the Owerri metropolis so as to give it a truly befitting state capital status. Presently, it is not. Okorocha carried out half-hazard roads construction, tinged with half-finished, poorly-finished and unfinished shovel and head-pan technology undertaken by hired almajiris from the North. Daily, they embarked on digging up places with diggers, spade and head-pan.
The new governor must also get back on redressing the Owerri city drainage system, carefully developed by the late Sam Mbakwe administration (1979-1983), but which was confusedly tampered with by Okorocha, and then abandoned mid-stream. To be sure – Mr new governor – Owerri needs a makeover!
Mr Governor, you must continue and complete the all-important 'regional urban road' which connects Awo (from Onitsha-Owerri federal highway) through Mbieri (in Mbaitoli LGA), Ikeduru, and Mbaise LGAs. This road connects about seven LGAs [Oru East and West, Njaba, Mbaitoli, Owerri North, Ikeduru, and Ezinihitte/Ahiazu Mbaise]. It was started by Ikedi Ohakim (2007-2011), but was left completely untouched by Rochas Okorocha in his eight-year misrule of Imo. With the road, which serves as a credible bypass, travellers from Benin-Asaba-Onitsha, going to Mbaise, Obowo and even Umuahia, can easily navigate through Owerri, carefully avoiding the Owerri city centre with its usual chaotic traffic – and continue their journey – gaining much travel time.
The new governor should equally complete the dualization of Owerri-Orlu road. He should add to this, the dualization of Owerri-Umuahia; Owerri-Okigwe; Owerri-Port Harcourt and Owerri-Aba highways. These roads would clearly open up Owerri, and make it a credible hub.
Education
The new governor must heavily invest in Education. Imo is arguably an education hub in Nigeria. Each year, the state produces the highest number of candidates in qualifying public examinations – WAEC, NECO, JAMB, etc. The state is among top producers of university graduates in Nigeria. He should remodel Okorocha's phoney free education programme, which ironically took Imo to the bottom 10 states educationally. He should rejig the state's education sector – recoup the billions purportedly spent on so-called 'free education' – build more schools – recruit more teachers – get more facilities into the institutions. He must get IMSU back with its academic programmes that were lost – Medicine, Law, etc.
The economy
Imo has a great economic potential. It has huge gas reserves, said to be in excess of 7.8 trillion standard cubic feet (scf), which are deposited in Oguta, Ohaji/ Egbema, parts of Izombe, Owerri Municipal, among. It is arguably the state with the largest gas reserves in Nigeria. For sure, Shell Petroleum Development Company (SPDC) has discovered this asset; and has begun building its Assa North Gas Project in Egbema LGA of Imo State. The project is said to be costing the Anglo-Dutch oil giant some $3.6 billion (about N1.296 trillion going by $1 = N360 exchange rate). The multi-billion-dollar Assa North Gas Development Project is described by SPDC and its Joint Venture (JV) partners as "a major game-changer in Nigeria's energy sufficiency for power generation and industrialization." Gladly enough, this is in Imo.
Shell has also signed and inaugurated Cluster Development Boards (CDBs) with the host communities in Assa North. The company would be spending N1 billion over a five-year period in corporate social projects under a Global Memorandum of Understanding (GMOU) arrangement.The cluster development boards members were drawn from Avu, Umuapu, Obitti, Ohoba and Obosima. This huge gas-based project effectively brings Shell back into Imo, where it initially began oil production business in the 1960s, before it was allegedly frustrated out of the place. The Shell Camp in Amakohia, Owerri, which housed hundreds of Shell workers bears testimony to Imo's early contact with the oil company. Many Imolites had variously espoused that the imposing multi-billion-naira, exquisite Shell Residential Area (Shell RA) on Aba Road in Port Harcourt was initially planned to be constructed at the Shell Camp Owerri.
So, with Shell's valid re-entry into Imo, the new Imo governor must take advantage of this economic game changer, and latch the state's economy onto this. How would he do it? By ensuring that he greatly improves the Imo's sub-national ease-of-doing business. He should go back to the 2011 proposed Imo Draft Gas Utilization policy, with a view to getting it to work for the state's benefit. The new governor must harmonize the state's awkward tax regime – get rid of multiplicity of taxes that often discourage and drive potential investors. Rivers under Governor Wike achieved that.
Security
Our new governor must also provide ample security, not only for Shell and its JV partners on the multi-billion-dollar Assa North Gas Development Project, but also for other potential investors that would be chasing fallouts of the huge project. Already, the company (SPDC) has signed a 300 million cubic feet (mcf) of gas supply contract with its JV partners. All these are happening after the oil giant took the FID [final investment decision] on the project recently. There's no doubt that the Assa North Gas Development Project would spiral several dozens of ancillary investments in Imo, thereby providing several hundreds, if not thousands of employments for Imolites and other Nigerians. The Imo economy would be the primary beneficiary of all this. The new governor must ensure all these do not elude the state, and by extension, his administration. How would he do this? By rejuvenating the Imo community watch security programme. He can get the state House of Assembly to enact a law backing up the security unit. Community policing initiative should not be far from the new governor.
Private sector participation
In 2011, Imo's ministry of Petroleum organised an International Gas Roundtable & Expo with the theme, "Gas to Wealth" at the prestigious Concorde Hotels, Owerri. The essence was to harness the state's huge gas reserves to create wealth for the state. In a keynote address title, "Process for Trade and Investment in Imo State, The Need for Public-Private-Partnership," Frank Udemba Jacobs, former national president of Manufacturers Association of Nigeria (MAN), regretted that previous government's industrialization programmes in Imo could not succeed because of their failure to effectively involve the private sector in their implementation. Jacobs stressed the need for the State government to provide credible and workable industrial blueprint that will ensure adequate participation of the private sector; and ensure that corruption was reduced to the barest minimum, if industrialization programme was to succeed. The immediate past MAN president, an indigene of Mgbidi in Imo State, harped on the need for Imo government to provide adequate security for the citizens as well as foreigners.
To this end, the new Imo Governor must develop a credible public-private participatory framework in the state. He must be private sector-friendly. Implementing all the above would certainly get Imo back on track.