Bond
Finance
Tbills, bonds drive 49% Fixed income & currency market turnover in 2018
Adesola Afolabi was a businessamlive reporter and Head of Financial desk.
January 15, 2019906 views0 comments
In anticipation of the uncertainty of the elections, 2018 saw investors were more committed to short-term interest yielding instrument, increasing by N5.85 trillion to drive a 49 percent year-on-year turnover in the Fixed Income and Currency (FIC) market as at year end Dec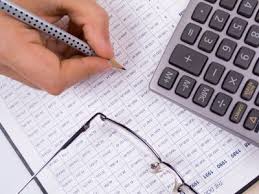 ember 31, 2018.
However, investment in the FIC market recorded a 9.09 percent or N1.77 trillion downturn on a month on month basis. Turnover dropped from N19.48 trillion recorded in November to N17.71 trillion in December 2018.
"Treasury bills (T. bills) and Foreign Exchange (FX) remained the major drivers of turnover in the FIC market, jointly accounting for 76.48 percent of turnover in December and higher by 3.47 percentage points (ppts) from their level of contribution in November which stood at 73.01 percent," a statement from the FMDQ OTC disclosed.
A breakdown of the FIC components revealed that total foreign exchange market turnover in December was $11.01 billion, representing a 17.22 percent ($2.29bn) month-on-month (MoM) decline from the turnover recorded in November ($13.30bn).
Turnover at the Investors & Exporters (I&E) FX Window recorded an 8.50 percent month-on-month decrease to close at $4.95 billion from the $5.41 billion recorded in November. Year-to-Date (YTD) turnover at the I&E FX Window closed at $59.75 billion as at December 31, 2018.
The decrease in FX turnover in December was largely attributed to the 41.96 percent and 2.66 percent decline in member-clients and inter-member trades, which was only partly offset by the 6.75 percent increase in member-CBN trades.
Analysis of foreign exchange (FX) turnover by product type showed that FX Derivatives was the main driver of the overall month-on-month decline in FX turnover, with a month-on-month increase of $2.73 billion, driven mainly by an 84.79 percent rise in FX Swaps turnover. Contrastingly, FX Spot recorded a month-on-month decrease of 74.75 percent.
"In December, the 30th Naira-settled OTC FX Futures Contract (NGUS DEC 26, 2018) with total open contract of $664.78 million matured and was settled on FMDQ, while a new 12-month Futures contract (NGUS DEC 24, 2019) with a notional principal of $1.00bn and futures price of $/N366.24 was listed on the OTC Exchange," the FMDQ 's statement revealed.
It added that in December, the Nigerian Naira appreciated against the US Dollar at the I&E FX Window, with dollar to naira rate decreasing by 10 kobo to close the month at N364 per dollar from N364.10 per dollar, which was recorded in November, while the CBN Official Spot rate depreciated by N0.20 to close at N307.00 from N306.80 recorded in November.
At the parallel market, the naira also appreciated between December and November by N8.00 to close at N362.00 from N370.00.
Total T. bills and FGN Bonds outstanding recorded a month-on-month decrease of N1.13 trillion and increase of N0.01 trillion to close at N12.39 trillion and N8.26trillion respectively as at December 31, 2018.
Also, the split in sovereign debt between long and short-term debt as at December was at the ratio 40:60 respectively, as against the planned ratio of 75:25 outlined in the DMO.
Monthly trading Intensity in the T. bills and FGN Bonds markets decreased from 0.61 and 0.11 in November, to 0.49 and 0.09 in December respectively. Year to date trading intensity in both markets stood at 5.32 and 1.50 respectively compared to 6.61 and 1.38 as at the same period in 2017, suggesting more issuances and the growth in outstanding debt may have impacted trading on some securities in 2018.
T. bills within the 6-12 months maturity bracket were the most actively traded in December, accounting for 28.33 percent of the total fixed income market turnover in December.
Weighted average yields on short, medium and long-term maturities on the sovereign yield curve rose by 0.54 points, 0.17 points and 1.10 points respectively in December.
The yield spread between the 3-month T. bills and the 10-year FGN Bond decreased by 126 basis points to close at 1.01 percent in December compared to 2.27 percent in November.
Turnover recorded in the Repos/Buy-Backs segment of the Money Market was N3.37trn in December, representing a 20.71 percent month-on-month decrease from N4.25trn recorded in November, and a 22.99 percent year-on-year increase from the turnover recorded in December 2017.
Furthermore, Unsecured Placements/Takings closed the month with a turnover of N56.55bn, representing a 10.35 percent month-on-month decrease from N63.08bn recorded in November, and a year-on-year decline of 60.00 percent.
The average overnight rate increased by 16.70 points to close at 25.29 percent in December from 8.59 percent reported for November, indicating a decrease in liquidity in the inter-bank market.
The total number of executed trades reported on the E-Bond Trading System in December was 15,758 representing an 11.14 percent (1,579) month-on-month increase from the number of trades executed in November (14,179), driven by a month-on-month increase in T. bills trade by 15.64 percent. Conversely, FGN Bonds witnessed a month-on-month decrease by 26.35 percent respectively.