SME
'Technology can solve the problem of music talents discovery in Nigeria'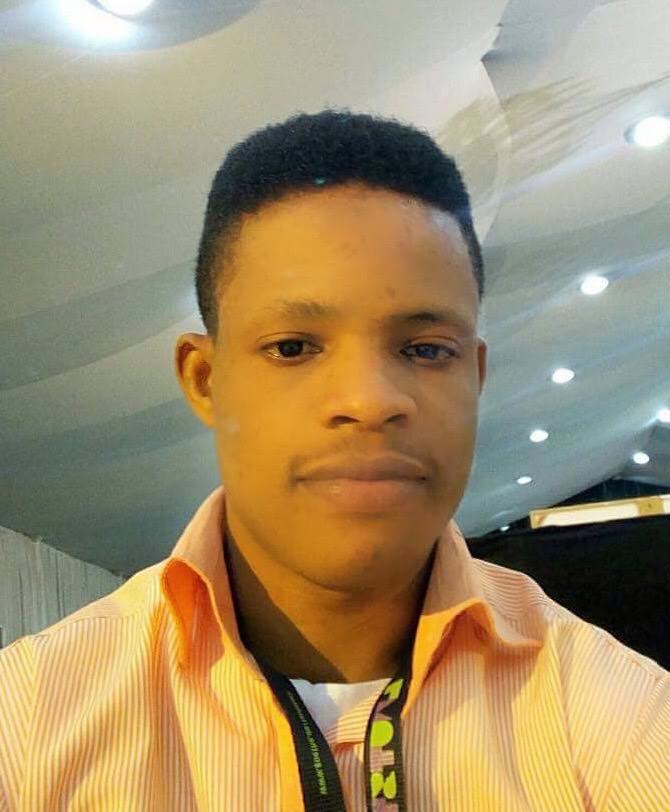 Justice Godfrey Okamgba is  Businessamlive Reporter.
You can contact him on justice.okamgba@businessamlive.com with stories and commentary.
September 13, 2018908 views0 comments
The music industry in Nigeria is showing huge potential. However, a lot of talent is still going
to waste due to the complex nature of music talent discovery, which primarily hinges on
the traditional methods. On this note, Peter Atorough, CEO of Swype Global Limited, a U.K
startup, which owns the sister company SGL-Swypatune Nig. Ltd., discussed with Justice
Godfrey Okamgba how emerging digital technology can be adopted to solve this problem.
Tell me about Swype Global Limited?
Swipe Global Limited is a U.K-based company, which owns the sister company SGL-Swypatune Nig. Ltd. It is a pan-African organization with directors of Nigerian, Ghanaian, and Cameroonian origin. As a company, we leverage the power of technology to harness the possibilities of digital mobile technologies to expand access to opportunity for people who live in developing economies like Africa's.
How ready are you in terms of fully entering the Nigerian market?
We are currently developing the appropriate authorizations in Nigeria; however, we have been speaking to some of the people we will be working with. For example, we have several awesome producers and other creatives lined up to work with us. In terms of the technology itself, we are around 85-90 percent ready. We are looking at launching in mid to late 2019. Nearer the launch period, we plan to secure a weekly slot on a relevant television and radio channel to enable us to provide additional concept coverage and updates and the necessary information to Nigerians.
What is the primary objective of SGL-Swypatune Nig. Ltd and what does it have in stock for Nigerians?
Our objective is to properly harness the possibilities of digital mobile technologies to expand access to people who live in developing economies, wherever there is a connection. Our entrance will serve as a catalyst for strategic partnerships with relevant stakeholders who are poised to embrace the vision of leveraging digital technology, primarily focused on eliminating the barriers impeding the growth of upcoming artistes in Nigeria.
We firmly believe that everyone should have a fair chance in today's digital world of limitless possibilities. Our company is founded upon creating and delivering innovative mobile application concepts for the benefit of everyone, but particularly for talented individuals in discovery nations who may have limited or no access to other technological platforms. Mobile communication has opened up a whole new world; let's make this new world a little more accessible to everyone.
We have laid out a strategic roadmap to solving the common problems faced by many upcoming artistes before, during and after a music talent show.
How do intend leveraging technology and solve the problem of music talent discover in Nigeria?
The discovery of talented music artists in the past years was a rigorous exercise especially in developing countries like Nigeria. It still hinges on a traditional media model, a situation, which creates limited access, ambiguous criteria and lack of transparency, as opposed to a digital-based platform which provides more transparency, equal access to contestants and eliminates stage fright.
Today, technology has changed that narrative. Not just changing the narrative, but providing a level playing ground for prospective music stars to showcase their talents. This immeasurable opportunity for all is basically driven by mobile technology.
The era of travelling from one remote area to Lagos for a music contest is gradually going into extinction. Lots of hurdles are associated with this situation. Today, you can be inside your comfort zone and make a short video clip or audio and upload. You don't need to know anybody and nobody needs to know you for you to get the attention.
During my visit to Nigeria, I have had the opportunity to meet and observe many aspiring artists performing or rehearsing their acts. I have met the likes of Queen X and Malyna, all excellent performers with huge potential but poor exposure due to limited opportunities to showcase their talent at a national level. This is where Swypatune will make a huge difference.
We are providing an application that is educating, entertaining, informative and helps our users discover their inner talent. Our application will be aimed at empowering people to create the opportunity for themselves and for others, especially in Africa.
We have developed an intuitive digital platform dubbed SWYPATUNE – an App which will be available on the Google Play and Apple Stores by 2019.
Does this App put Nigerian cultural orientations into consideration or is just like other Apps developed overseas?
SWYPATUNE is absolutely different. The likes of international app publishers like Facebook and Snapchat do not put the African cultural orientations, environmental factors, as well as perspectives into consideration. We are founded on the philosophy that digital mobile technology represents the biggest and boldest opportunity to transform the economies of Africa. This is particularly relevant to Nigeria and we look forward to creating new employment opportunities in the digital mobile technology space.
If you visit Spotify for instance, no Nigerian music content is listed in the top 100 songs. That is a huge gap and Swype Global Ltd is bridging that by seeking the right stakeholders who will come on board and help us "drive a local digital platform built specifically with a deep understanding of Africa's economic and social realities.
Nigeria has a huge potential to overcome the issue of being so much reliant on Apps developed for Americans and Europeans.
 In a nutshell, how does your company perceive the era of digital technology vis-à-vis music?
Digital mobile technology is creating the greatest shift in how organizations and people interact, communicate and engage. Digital mobile is bringing new services, opportunities and access to the most remote parts of the world, while at the same time increasing the organization's capabilities to reach a wider global market.
This is simply due to the ability of mobile technology to overcome many of the infrastructural barriers that other technologies encountered.
At Swype Global, we are focused on developing mobile applications that aim to increase access to services, opportunities, and choice for everyone in a democratic manner, particularly in global communities that do not usually enjoy unfettered access to the possibilities of technology.
What are the plans for the upcoming artists; are you organizing any contest for them?
Yes, we have a pre and post plans for them.
First, we plan to launch SWYPATUNE, the app and concept, from August 2019; by September of the same year, talented music aspirants all over the country will be able to download the app, upload their songs and put themselves forward for a fair and transparent selection process.
SWYPATUNE is a powerful AIbacked platform which will be sitting right there in users' mobile phones. It will serve as a contest platform for music talents in Nigeria. There would be a crowd-sourced entry (anybody can upload their music content on the Swypatune App). With the help of an efficient algorithm built into the App, 100 entries would be shortlisted after a review.
How exactly will Swypatune work?
There will be three series in a year with each series lasting for 10 weeks, producing weekly winners and an ultimate series winner. Weekly winners will be showcased on TV and take home a total of around N1 Million while the series winner will get N10 Million towards recording and establishment, including post contest management and mentoring. The members of the public will have the opportunity to vote and determine their No 1 tune, thereby directly deciding the winner of each series.
Aside from the upcoming arises who will be uploading their songs, how will others benefit from using the App?
Anybody who gets involved directly or indirectly with our digital platform, either as partners, sponsors or users, gets rewarded one way or the other.
This is how we do things in Africa; we share the rewards for the benefit of all stakeholders. Every day, international App publishers make huge money from your use of their apps. You think it's free; in reality, you are giving them a whole lot and getting nothing in rewards from their profits. Swype Global wants to do things differently. Active users of the Swypatune App get credits in the form of Swypa Coins when they engage in different activities, and can use their credits to redeem fantastic offers on the app; vendor partners from different sectors, including hotels, cinemas, travel agents and retailers, can directly create and advertise their best offers on the platform for free; while sponsors or partners get a revenue share or advertisement exposure to the millions of Swypatune users.
Users can use their Swypa Coins to redeem offers from food vendors, travel agencies etc. In a situation where an offer is worth £12 and a user has £8 Swypa Coins, such a user can borrow Swypa Coins from friends or top up their credit through their network's airtime or bank card.
Are you partnering with any organization?
Our firm is open to partnerships.
We have developed partnerships internationally with key technology and monetization content developers, but we are interested and actively searching for local business partners and sponsors who will key into this vision and help transform the economic landscape of Nigeria. We have had interesting discussions with established artists like Ice Prince and major potential sponsors like Zenith Bank and Fidelity Bank.
With the likes of established financial houses like Fidelity Bank and Zenith Bank and entertainment figures like Ice Prince, Ade Bantu, Chopstiks and others already in conversation with us, we believe that having the right strategic partnership is a critical aspect of SGLSwypatune's business model.
Am wondering how a startup will finance all these projects?
We are currently canvassing investments and sponsorships for our flagship product, the Swypatune mobile application, and talent discovery concept.
Swypatune is both an app platform and a talent exposure concept due for initial launch in Africa in 2019. The app is fully developed and currently undergoing Stage 1 market testing.
We would be interested in sharing the app with potential investors and sponsors for demonstration purposes. Please review the information contained on Swype Global's corporate website and feel free to contact us for further discussions.